CEO Update - June 2022
17 Jun 2022 / Melbourne Royal News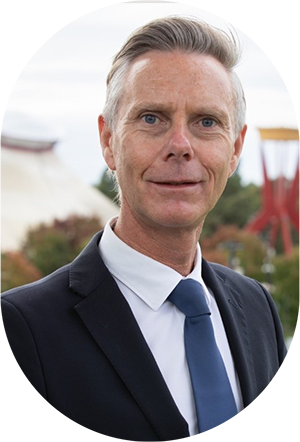 There's fewer than 100 days until the opening day of the 2022 Melbourne Royal Show! It's fabulous to see the excitement, energy and anticipation building as we edge closer to presenting the 2022 Melbourne Royal Show at Melbourne Showgrounds from Thursday 22 September to Sunday 2 October.  
Considerable thought, planning and effort has gone into the Show returning in 2022 with new attractions, more fun and bigger smiles. We are committed to maximising the appeal and success of the 2022 Show for all involved and we will be rolling out some big announcements over the coming weeks about this year's all new entertainment program, attractions and sponsors.  
Melbourne Royal Competitions 
There is nothing like the thrill and excitement competing at the Melbourne Royal Show and this year it will be even more special to win a coveted Melbourne Royal blue ribbon. From livestock, alpacas and the horses in action program to woodchopping, art, craft and cookery, poultry and championship dogs, all the Melbourne Royal competitions are set to return bigger and better. We have had incredible interest in all competitions this year and I thank those who have already lodged their entries. 
Entries remain open for many Melbourne Royal Competitions and if you haven't already entered, I encourage you to visit melbourneroyal.com.au and make sure you get your entry in before the respective closing dates. 
Melbourne Royal Membership 
Prior to the 2022 Melbourne Royal Show, I encourage you to become a member of Melbourne Royal. As a valued Melbourne Royal member, you will enjoy complimentary admission for you and a guest to the 2022 Melbourne Royal Show including discounted car parking, access to Members' dining and hospitality areas and much more. In addition, you can save up to 50 per cent on your entry fees for agricultural and other Melbourne Royal competitions.  
Melbourne Royal Awards
The 2022 Melbourne Royal Australian International Beer Awards Trophy Presentation held on 26 May was a spectacular evening. A sell-out crowd, more than 900 people, came along to the beer industry's biggest celebration in the impressive Victoria Pavilion. Congratulations to all the trophy and medal winners in particular Western Australia's Beerland Brewing awarded the prestigious title of Champion Australian Beer for their Beerland Blueberry Clouds, King Road Brewing Co, Western Australia on winning Champion Australian-Style Lager with its King Road Lager and Reservoir's Hawkers Beer, who also snapped up Champion Large Australian Brewery. 
Melbourne Royal received fabulous media coverage for the awards this year with more than 200 news articles across Australian media about the awards and the winners. This demonstrates the prestige and the value that these awards bring to the brewers that enter.  
The Melbourne Royal Australian International Coffee Awards are set to open for entries on 21 June. It is the only international roasting competition in Australia. I want to thank our industry partner Xtracted Espresso Solutions and major partners Synesso Espresso Machines and COMPAK grinders for supporting this growing award. 
Our people 
I was delighted to attend the Country Women's Association of Victoria's (CWA) conference on the 27 May and present plans for the 2022 Show. The Country Women's Association of Victoria has a special and long-standing association with Melbourne Royal. This year they will be back at the Melbourne Royal Show in the CWA café that serves its famous breakfasts, lunches and afternoon teas while raising money for their programs. I can't wait until the first day of the Show on Thursday 22 September to visit the CWA café and enjoy breakfast in the morning and a scone or two in the afternoon. 
It is with sadness that Melbourne Royal acknowledges the recent passing of Kath Metherall. Kath was a two-time Garryowen winner (1947 and 1949), and her involvement with Melbourne Royal included being a horse, sheep and cattle exhibitor and a judge. 
You can hear in Kath's own words her lifelong connection to the Melbourne Royal Show at Melbourne Royal Virtual Museum oral histories. 
Congratulations to Christina Despoteris, a member of our Melbourne Royal Art, Craft and Cookery Committee. Christina received the Medal of the Order of Australia (OAM) as announced in the Queen's Birthday 2022 Honours List in recognition of her work in promoting the Greek culture, language and traditions.  
Thank you for your ongoing involvement and interest in Melbourne Royal. I look forward to keeping you informed in the lead up to the 2022 Melbourne Royal Show.