Why Should I Enter?
Put your blend in the mix for your chance to take home gold and be recognised for industry excellence in Australia's leading international roasting competition.
The Australian International Coffee Awards (AICA) celebrates excellence and recognises the best roasters from Australia and around the world across eight major categories, including Champion Australian/International Roasters and Champion Direct Trade or Microlot Coffee. Five best in class trophies are awarded for the Best Espresso - Blend, Best Espresso - Single Origin, Best Milk Coffee, Best Pour Over Coffee, Best Immersion - Blend, Best Immersion - Single Origin and Best Cold Brew Coffee.
The AICA offers broad opportunities for Australian producers to leverage success locally and internationally with the AICA's national brand seal of excellence. All medal winners are provided with a marketing and promotional toolkit including medal artwork to promote their wins.
The AICA presents producers, large and small, with the chance to benchmark their products, establish their credentials in the Australian and international coffee industry, and provides differentiation in the market for award-winners.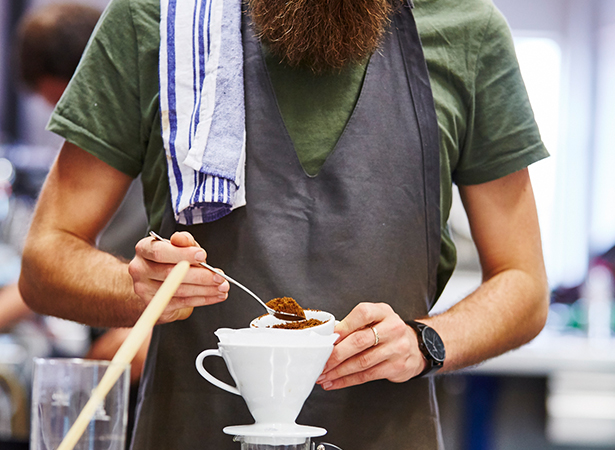 Case study: 2018 AICA Champion Danes Specialty Coffee
Danes Specialty Coffee owned its 2018 AICA wins, taking up the opportunity to serve their medal-winning coffee in the Winning Tastes Pavilion. This popular pavilion was visited by over half of the 465,000 Show patrons during the 2018 Melbourne Royal® Show.
With an exclusive coffee stand inside the pavilion displaying gold-medal winning blends, Danes was able to expose their brand to potential new customers and clients.

The Winning Tastes pavilion is reserved for award-winning producers, creating a space where consumers can find the best food and beverage products.

"The brand exposure, opportunities to connect with other food and beverage brands who are best in their field, and the vibe – it's one of a kind," said Paul Jackson of Danes coffee.

With so much brand exposure, Danes would "definitely" recommend other Winning Tastes winners heading to the Royal Melbourne Show.

"Particularly for coffee and foodie-minded people, it's a highly regarded mecca for quality. The stream of customers seeking Australia's finest coffee flavour was non-stop, almost from the moment the doors opened on day one until the very end," Mr Jackson said.