Melbourne Royal All Breeds Championship Show Judges 2023
Melbourne Royal is excited to announce the judging panel appointed for the 2023 Melbourne Royal All Breeds Championship Show. This highly talented and experienced panel will share judging over 10 days.
Conformation Judging will commence on Friday 22 September and conclude with General Specials on Saturday 30 September.
The Action Dog Program is timetabled over four consecutive days from Thursday 21 September to Sunday 24 September, including a Double Rally Trial, Obedience Trial, Agility/Jumping Trial and Agility Games Trial.
 
With excitement already building for the return of this iconic Victorian event, entries for the 2023 All Breeds Championship Show will open on Thursday 1 June. Start planning now so you don't miss out on the opportunity to have your dogs judged by an outstanding line-up of highly talented international judges.
The 2023 Melbourne Royal Show will take place from Thursday 21 September to Sunday 1 October 2023 at Melbourne Showgrounds.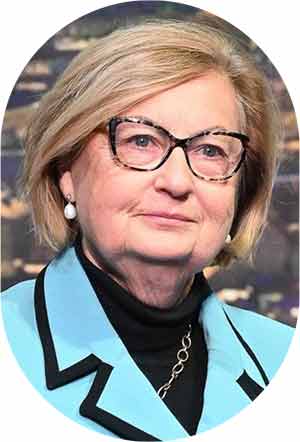 ANNIKA ULLTVEIT-MOE (SWEDEN)
Group 2b (Dandie Dinmont Terriers)
Group 3b (Balance of Breeds) and Group Specials
Group 4a (Whippets)
Group 6a (Dogue de Bordeaux, Samoyeds)
Group 7b (Lhasa Apso, Shih Tzu, Tibetan Terriers)
Group 1a (Affenpinschers)
BEST IN SHOW
Annika's involvement with all levels of pedigree dogs spans more than half a century. She breeds under the kennel name "Whisborne". The Whisborne Kennel has bred or owned over 180 Champions across several breeds which is no easy feat!
In 1969 Annika Ulltveit-Moe met her future husband, who was already involved with the breeding and exhibiting of Rough and Smooth Collies and was the very young Chairman of the Norwegian Collie Club. Very soon after she purchased an American Cocker Spaniel and the rest is history.
Annika's main breeds have been English Springer Spaniels and Lhasa Apso, but she has also been involved with, and made Champions in American Cocker Spaniels, her original breed,  Shih Tzu and a few others. She won the Top Dog All Breeds title in Norway with a Shih Tzu. The Whisborne Springers have been particularly successful, having produced Group and Specialty winners right across Europe. One of Annika's best dogs was Ch Whisborne Devil in Disguise and his list of wins includes Group wins at World Dog Shows. The Lhasas have also won at the highest levels all over the world, including Best in Shows at many Scandinavian shows.
Nowadays, her focus is very much on Dandie Dinmont Terriers. The dogs bred under the Whisborne prefix have already won Terrier Groups and top awards. The Whisborne prefix will celebrate 60 years breeding in 2024, which Annika is rightly proud of.
Annika was first licensed to judge in her home country of Norway in 1984 and became an active all-rounder in 2001. Since then her judging has taken her to many areas of the globe, having judged at some very prestigious events. These include World Dog Shows and European Dog Shows and Sydney Royal. However, Annika believes that shows, whether big or small, are all important and bring her a new challenge.
Annika has also been involved with numerous Scandinavian Clubs and is currently President of the Swedish Tibetan Breeds Club. Judge education is extremely important to Annika, and she is very much involved with the education of Trainee Judges both in the ring and outside. In the last year she was involved in a large number of breed seminars for judges conducted at her home and to her credit she believes it is extremely important for the experienced judges to share their knowledge and experience with those beginning their judging journey.
Annika Ulltveit-Moe is an outstanding dog woman and a celebrated judge of the highest calibre. She is very much looking forward to judging at the 2023 Melbourne Royal Show and is very honoured to be part of the panel. It is nearly 9 years since Annika was in Australia and we are absolutely delighted to welcome her to Melbourne.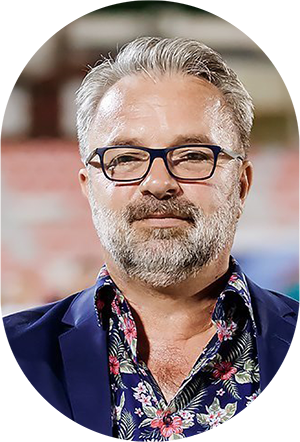 ZELJKO GAJIC (SLOVENIA)
Group 1b (Balance of Breeds) and Group Specials
Group 2c (Balance of Breeds) and Group Specials
Group 7a (Boston Terriers)
BRACE IN SHOW
Zeljko Gajic loves dogs and sees the Dog World as more than just a hobby, but a passion and way of life. He was born in Belgrade in 1965. He purchased his first purebred dog, a silver Miniature Poodle in 1982. This was the start of a wonderful association with dogs and the dog world. He registered is first kennel name, "Of Golden Wonderland" in 1982.
Zeljko has bred Miniature Poodles in colours of apricot, white and black, together with black Miniature Schnauzers. He currently breeds black Miniatures under the "Gaycolands" prefix. Over 20 years he has bred many Champions and Best in Show winners, competing across many countries of Europe.
In 1992 Zeljko's judging journey began when he qualified as a Poodle Judge. He now judges the Toy, Terrier, Sighthound and Dachshund Groups, together with some other breeds. Zeljko has judged widely across Europe, together with Specialty appointments in Australia in 2016. Zeljko has judged at prestigious shows including the European Dog Show, Split Summer Night Shows and many large prestigious International Shows in many countries across Europe.
Zeljko is a very experienced judge in FCI Groups 3, 4, 9 and 10.  Zeljko takes his judging seriously, always endeavouring to understand breed type. He is passionate about the Toy/Companion Dog breeds and testament to his love of the Toy Breeds is the fact he is the President of the Slovenian Toy Dog Club. Zeljko is a member of the Board of the Slovenian Kennel Club. He is the Slovenian delegate for the FCI Show Judges Committee. Zeljko also spends time with the training of new judges for the Toy Breeds in his country.
Zeljko is a Dentist by profession and speaks fluent English, French and Italian.
Zeljko has previously judged two specialties in Sydney, Australia, but this will be his first trip to Melbourne and his first appointment at an All Breeds Show. It is seven years since Zeljko was in Australia and we are so pleased to have such a passionate, knowledgeable judge who is a pleasure to exhibit under as a member of the 2023 Melbourne Royal panel.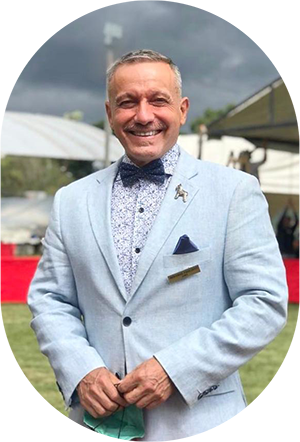 GERARDO PAOLUCCI (ARGENTINA)
Group 2a (Cairn Terriers)
Group 3a (Irish Setters)
Group 6b (Balance of Breeds) and Group Specials
Group 7c (Balance of Breeds) and Group Specials

PUPPY IN SHOW
Gerardo's time with purebred dogs began when, at 10 years of age, his mother took him to a dog show. He asked her to purchase a Rough Coated Collie and they began to show and breed. This was the beginning of a love lasting over half a century with dogs.
Gerardo is a recognised breeder of Iris Setters, Old English Sheepdogs and Miniature Schnauzer and Cairn Terriers under the "B.I.S." prefix. He has bred many champions and at least one World Champion in each of his breeds. His dogs have gained the Top Dog in Argentina four times, the latest being with a Cairn Terrier in 2017. Over the years, he has owned, bred or handled some 280 Champions – by no means a small feat!
Gerardo's judging career commenced over 30 years ago when he qualified as a judge of Irish Setters in 1990. Fourteen years later, in 2004, he became an All Rounder. He has judged widely across the globe, with appointments on all six continents. His appointments have included the European Dog Show, World Dog Show in Brazil in 2022, and he will judge at the World Dog Show in Switzerland in 2023.
Gerardo's involvement in dogs extends beyond breeding, exhibiting and judging. He is a popular presenter of quality seminars in Brazil and abroad on subjects ranging from breed specific presentations to handling and grooming. Testament to his credentials, he has been President of the Judges Bod in Argentina for 7 years.
Gerardo is a true dog person, having devoted over 50 years to dog handling, exhibiting, judging and involvement in other canine related activities. Melbourne Royal were lucky to have Gerardo officiate at the 2012 Melbourne Royal and he was extremely well received by our Toy and Terrier exhibitors. Melbourne Royal is thrilled to have Gerardo return, having not judged in Australia since 2017, and not in Melbourne since 2012. Welcome back Gerardo!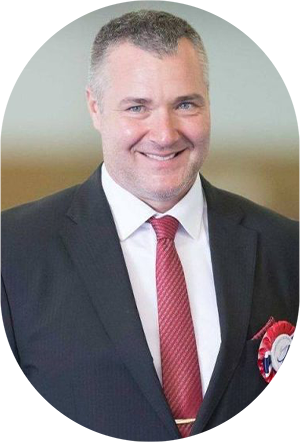 DR GYÖRGY TESICS (HUNGARY)
Group 4b (Balance of Breeds) and Group Specials
Group 5 (Working Dogs) and Group Specials
BABY PUPPY IN SHOW
György Tesics was born and raised in Novi Sad, Yugoslavia, but has been living in Budapest, Hungary since 2000. György entered the dog world with Afghan Hounds. From the moment he began, he has been very passionate about dogs generally, and especially the beauty, character, speed and power of the sighthounds.
György bred and exhibited Afghans under the Ben Bens prefix, but now owns Sloughi. He discovered this special breed some 25 years ago, finding them to be a perfect breed for him. Since then he has been exhibiting the breed, also participating in lure coursing competitions.
György developed the first Dog Specialised Magazine "Moj Pas" in the former Yugoslavia and was Chief Editor for the first four years. György began his judging career as a natural progression from breeding and exhibiting over 30 years ago. He is now an approved FCI Best In Show judge. György is also a Lure Coursing Judge. György has judged widely across the continents of Europe, Scandinavia, Asia, Australia and North America, adjudicating in over 30 countries including Russian, Finland, Sweden and the USA.
György has judged at many International CACIB shows, and some of the most prestigious sighthound shows, together with other well-known shows around the world including the Donaueschingen Sighthound Specialty in Germany, the Australian Afghan Hound National and USA Afghan Specialties, Adelaide Royal, Nitro 2019, Helsinki Mastery Show, The French Championship, Helsinki Winners. György also has invites for forthcoming European Dog Shows (EDS), and the Orlando cluster.
György is a member of the Board of Judges for the Hungarian Kennel Club, thus passing on his experience and expertise to younger judges. He actively participates in seminars for judges with the Hungarian Kennel Club, both relating to conformation judging and lure coursing.
Wherever György travels and judges, he is remembered for his kind and considerate and knowledgeable approach to both exhibitors and dogs. György loves dogs and has been able to balance his love with his judging, his professional life and his family life – not always an easy task to achieve. Professionally György is a dentist, running a dental clinic in Budapest, where he works as a specialist in Periodontology and oral medicine. György speaks fluent Serbian, Hungarian, German and English.
György's last appointment in Australia was at Adelaide Royal Show. This will be his first appointment in Victoria, and he is absolutely thrilled to be invited to such a prestigious event. We are delighted to welcome György Tesics to the Melbourne Royal Show.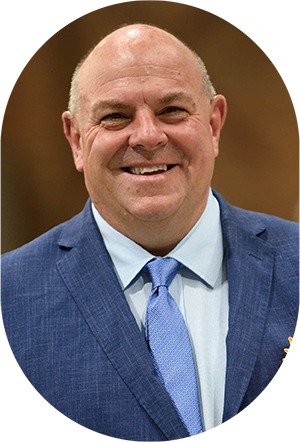 SIMON MILLS (NSW)
SWEEPSTAKES CLASSES
Simon Mills has been involved in the breeding and exhibiting of dogs since childhood. His career in the dog world spans over 40 years. His initial involvement was with Weimaraners which he exhibited and bred for over 25 years. Simon, together with his daughter, currently exhibit and breed Jack Russell Terriers and Fox Terriers (Smooth) under the Clayco prefix. Simon has experienced major success in the conformation ring, including Royal group wins, together with BIS Royal placements.
The Clayco kennel has had major success in the conformation ring and have produced excellent breeding stock for other kennels and have exported stock to both Japan and the USA. Testament to the quality stock is that Clayco has produced National speciality winners, regional speciality winners, all breeds Best in Show winners and numerous Best in Group winners.
Simon has also owned and had involvement in various breeds including Weimaraners, German Shorthaired Pointers, Whippets, Foxhounds and Beagles. He has prepared and shown many coated terriers to major winners with numerous Best in Shows at all breeds and breed speciality shows. Simon's early involvement with gundogs also meant he had exposure with field and obedience work.
Simon considers himself a breeder first and foremost. His early development and engagement in breeding and exhibiting which gave Simon a good grounding in the dog world. The countless hours of discussions, puppy day assessments, and later also lectures, with leading breeders and judges has enhanced his evolution into the successful exhibitor, breeder and judge today. Simon believes that many Australian breeders have progressed with their chosen breed to highest level in this country, and that Australian show dogs are some of the best in the world!
Simon's judging career began in the late 90's and he was awarded his first licence in 1998. He gained his All Breeds status in 2018. Simon has been very fortunate to have judged at all breeds, group and speciality shows throughout the world. These include countries such as England, Japan, Denmark, Sweden, Austria, Philippines and New Zealand, together with appointments across Australia. Highlights have been awarding CCs to Weimaraners in the UK, together with judging at the prestigious 2019 European Dog Show in Austria.
Simon has also held various positions on ACT dog clubs and has served on the Governing Council of DOGSACT, including the position of President for over 12 years. This in turn required him to be a Director on the ANKC. The administration side of the dog world has given Simon an appreciation of the dedicated people serving in our Australian dog world.
Simon Mills is very passionate about breeding, exhibiting and judging dogs, together with the promotion of purebred dogs and dog sports. He feels extremely privileged to be invited to officiate over the Sweepstakes Classes at the 2023 Melbourne Royal Show.
ACTION DOGS PROGRAM
2023 JUDGES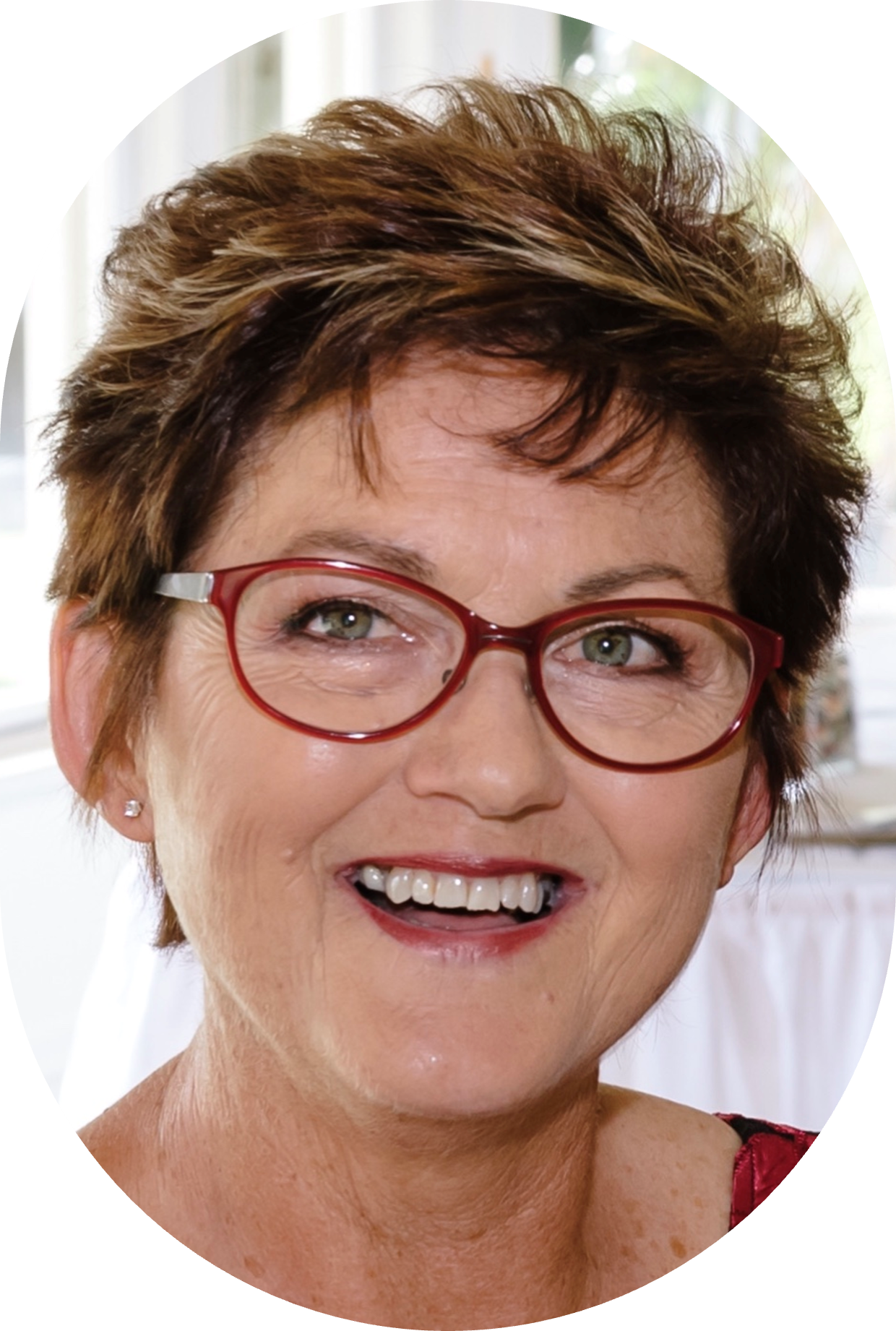 KIM HOULDEN (VIC) RALLY TRIAL 1
Kim's interest in Obedience commenced when her family purchased their first Golden Retriever in 1988, Cleo gained her Novice and Open titles.
Kim took up Tracking after her second Golden Retriever gained his Novice title and he completed his Tracking & Tracking Dog Excellent titles. Her first performance judging licence was Tracking in 2004.
Kim was later encouraged to commence Obedience judging and gained her CCD licence in 2008. She had a break from Obedience Judges' training to concentrate on trialling her own dogs for quite a few years after that, gaining titles from CCD through to Open and trialling in UD.
In 2009 Kim gained her Track & Search licence, Rally Obedience in 2011 and Novice & Open Obedience in 2015 & 2016. In June 2017 Kim successfully completed both UD and UDX practical exams to become a full panel obedience judge.
Kim's dogs bred under the Goldnymph prefix compete successfully in Conformation, Tracking, Track & Search, Obedience and Rally and have gained many titles over the years. She is currently successfully campaigning two young Golden Retrievers in the show ring and training three for obedience and tracking.
Kim judges regularly in Victoria and interstate. She has judged Obedience and Rally at National Trials for several breed clubs over the years, with appointments for the German Shepherd and Labrador Nationals in Victoria in 2023.
Kim has also been a member of the Dogs Victoria-Obedience, Tracking & Endurance Committee Training and Assessment panel for Obedience, Rally, Tracking and Track & Search for many years. She has found it very rewarding to mentor new trainees in these disciplines and to see them pass and become competent judges.
Kim was thrilled to judge Obedience at the 2019 Melbourne Royal Show and is excited to be judging Rally at the 2023 Show.
Kim wishes all competitors the best of luck and hopes everyone has a fun day.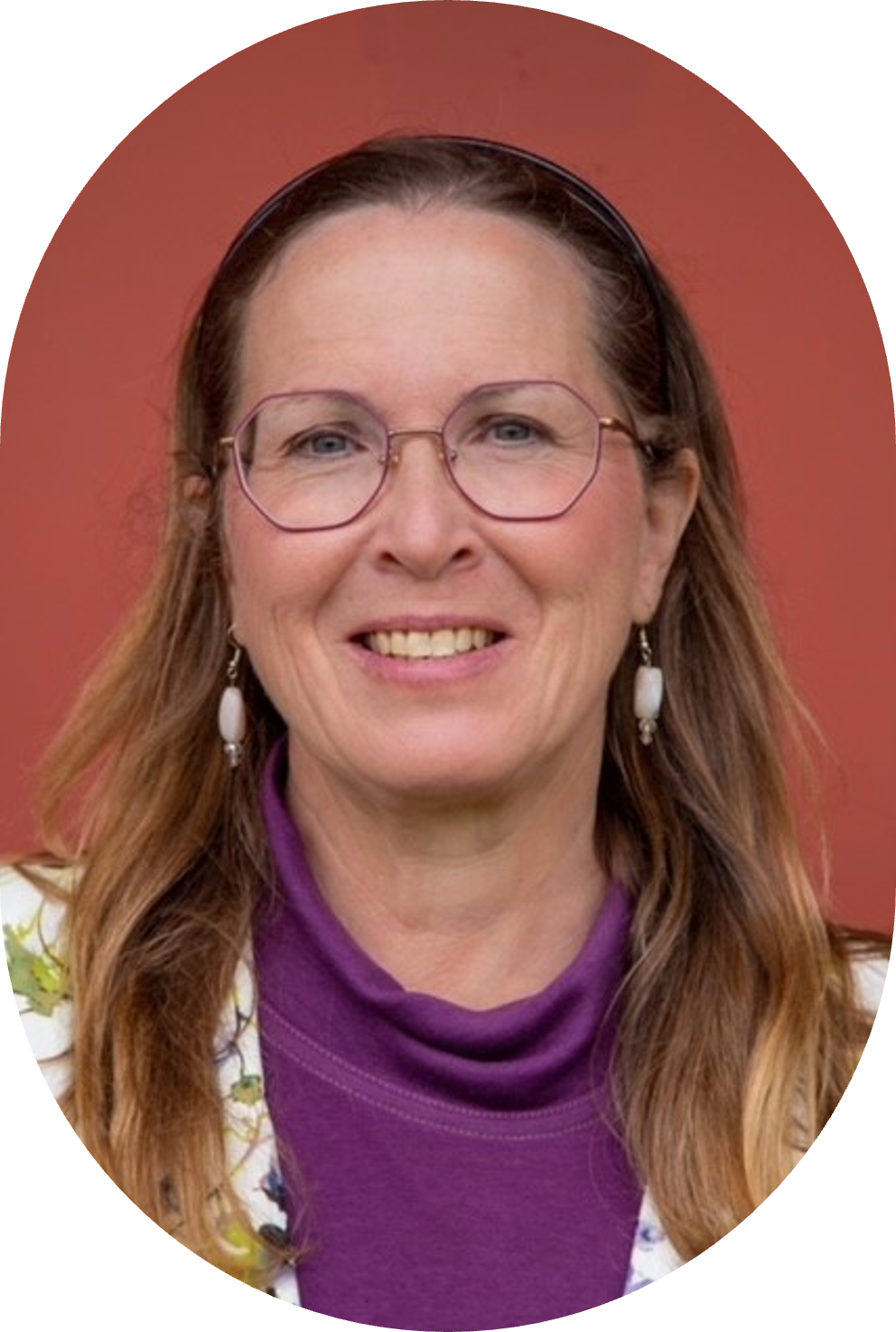 MARIBETH MURPHY (VIC)
RALLY TRIAL 2
Maribeth's love of animals, in particular dogs, stems back to her grandfather, who raised Beagles and English Setters (which competed quite successfully in Field Trials). This passion for animals also led to her career choice as a Veterinary Surgeon. Upon graduation from the University of Pennsylvania School of Veterinary Medicine (USA) in 1990, she emigrated to Australia.
Maribeth has trained a number of dogs in multiple sports over the years-Tracking, Track and Search, Obedience, Rally and Scent work. She continues to compete with her current dogs, a Dobermann and two mini Dachshunds.
Through the encouragement of several people from her local clubs, East Gippsland DOC (Sale) and Gippsland ODC (Morwell), Maribeth became a Rally judge. She has enjoyed judging appointments around Victoria and in NSW. Recently she has pursued Obedience judging licences and is currently qualified to judge CCD, Novice and Open. This year she will be doing her exams for UD and UDX. She has also been mentoring a new Rally judge trainee for the past two years.
Maribeth loves the challenge of Rally, which encourages a strong bond between handler and dog.  She considers it a great honour and privilege to be judging at Melbourne Royal and looks forward to judging some talented Rally dogs at the Melbourne Royal Show 2023.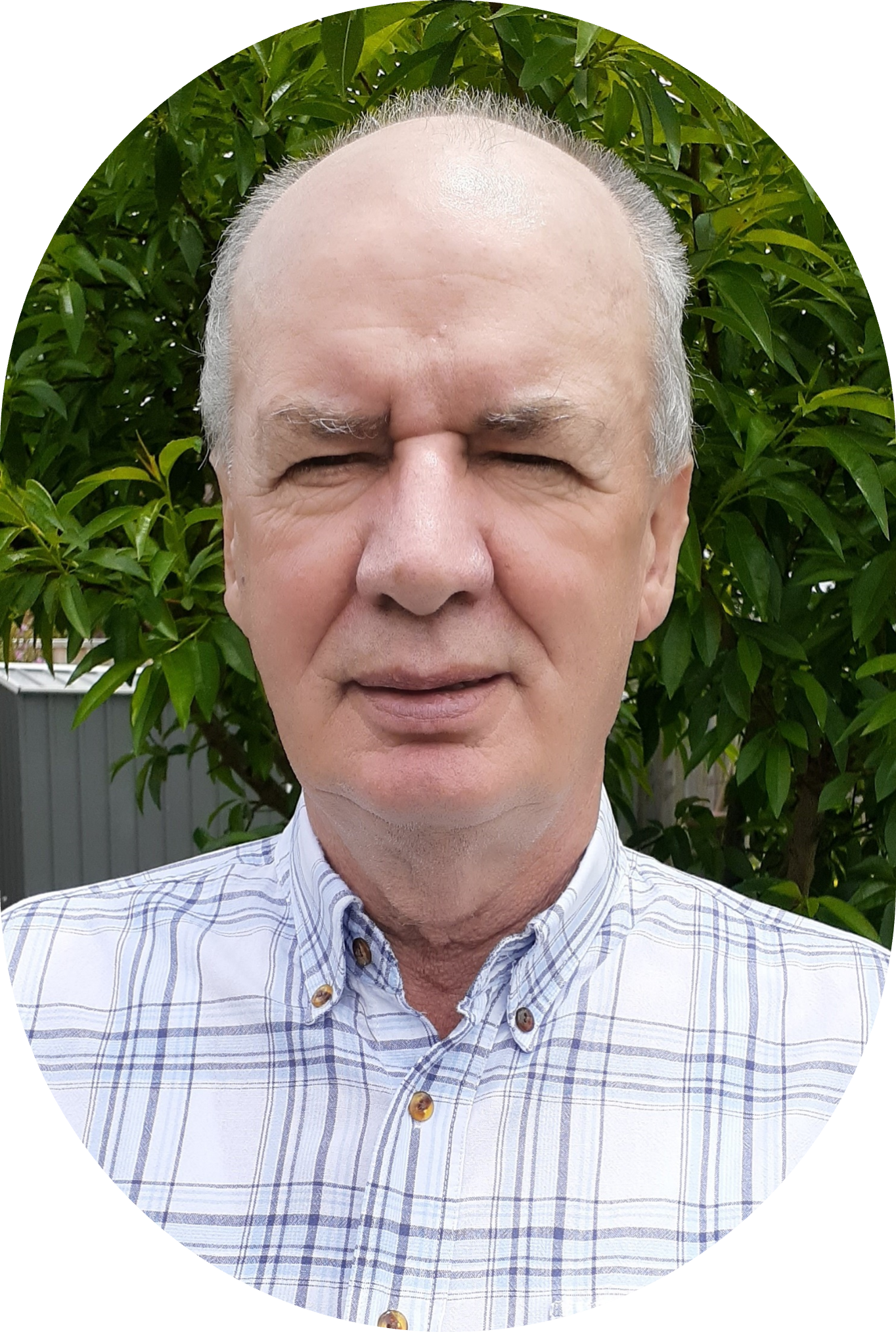 BARRY COTTON (VIC) OBEDIENCE TRIAL
Barry's first introduction to the world of obedience was in 1987 when the family got an Australian Cattle Dog puppy who quickly turned into a very naughty puppy. After seeing an advert in the local paper for an obedience club he joined Berwick Obedience Dog Club. As he progressed through the classes he became hooked on obedience.

Over the years at the club Barry joined the committee doing many jobs from President to Grounds Manager as well as becoming an Instructor.
In 2011 Barry decided to find out about becoming an Obedience judge. He became a full panel Obedience judge in 2016. His only regret – he wished he had started earlier as he loves being an Obedience judge.

From the time he started judging Barry has judged at many local trials and around the State. In 2019 he had the privilege of judging at the 47th German Shepherd National in Melbourne and calling the Winner of Winners.

Since his first Cattle Dog Barry's family have had four Border Collies which he has trialled in Obedience with some success
Barry is looking forward to his appointment judging Obedience at the 2023 Melbourne Royal Show.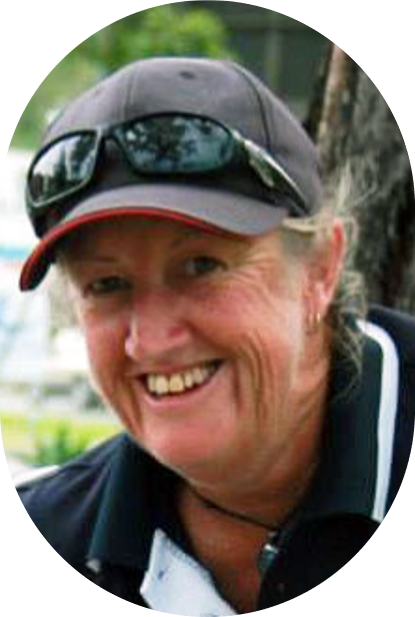 JENNY TAYLOR (NSW)
AGILITY/JUMPING AND GAMES TRIAL

Jenny lives in Kempsey on the Mid-North Coast of New South Wales (NSW). She joined Dogs NSW in 1998 to enter an Obedience Trial, entered her first Agility Trial with Biddy, a Working Border Collie, and soon became hooked on trialling. Having trialled many working dogs that have been given to her by local farmers, she is currently trialling Australian Kelpies.

Jenny has trained six dogs to Masters titles in Agility, Jumping and Games and two Agility Champions. She won NSW Dog of the Year with Lilly (Kelpie X) and the Masters Jumping Final at SA National Agility Trial in 2016 with Frigate (Working Border Collie). Niche, her Australian Kelpie, was Runner Up in Masters Jumping at the Victorian National Agility Trial in 2018.

Wanting to give something back to the sport she loves, Jenny became an Agility judge in 2008 and gained her Games licence in 2009. She has judged in NSW and Interstate including Border Collie Nationals in Queensland and Finals events at both NSW and Victorian National Agility Trials.

Jenny designs fast-flowing courses to test the skills of the dog and handler and loves watching handler and dog teams run them.

Jenny is looking forward to seeing how the competitors at the 2023 Melbourne Royal Show run their dogs and wishes everyone good luck for the Agility and Games.