2018 Woodchop Champion announced
02 Oct 2018 / Melbourne Royal Competitions
Kody Steers named 2018 Woodchop Champion at the Royal Melbourne Show
Tasmania's Kody Steers has been crowned best axeman after winning the coveted Golden Axe trophy at the 2018 Royal Melbourne Show.
The Golden Axe is awarded based on the most points received across all grand final events. Steers claimed the coveted Golden Axe after placing first, second, third or fourth in the 37 finals events.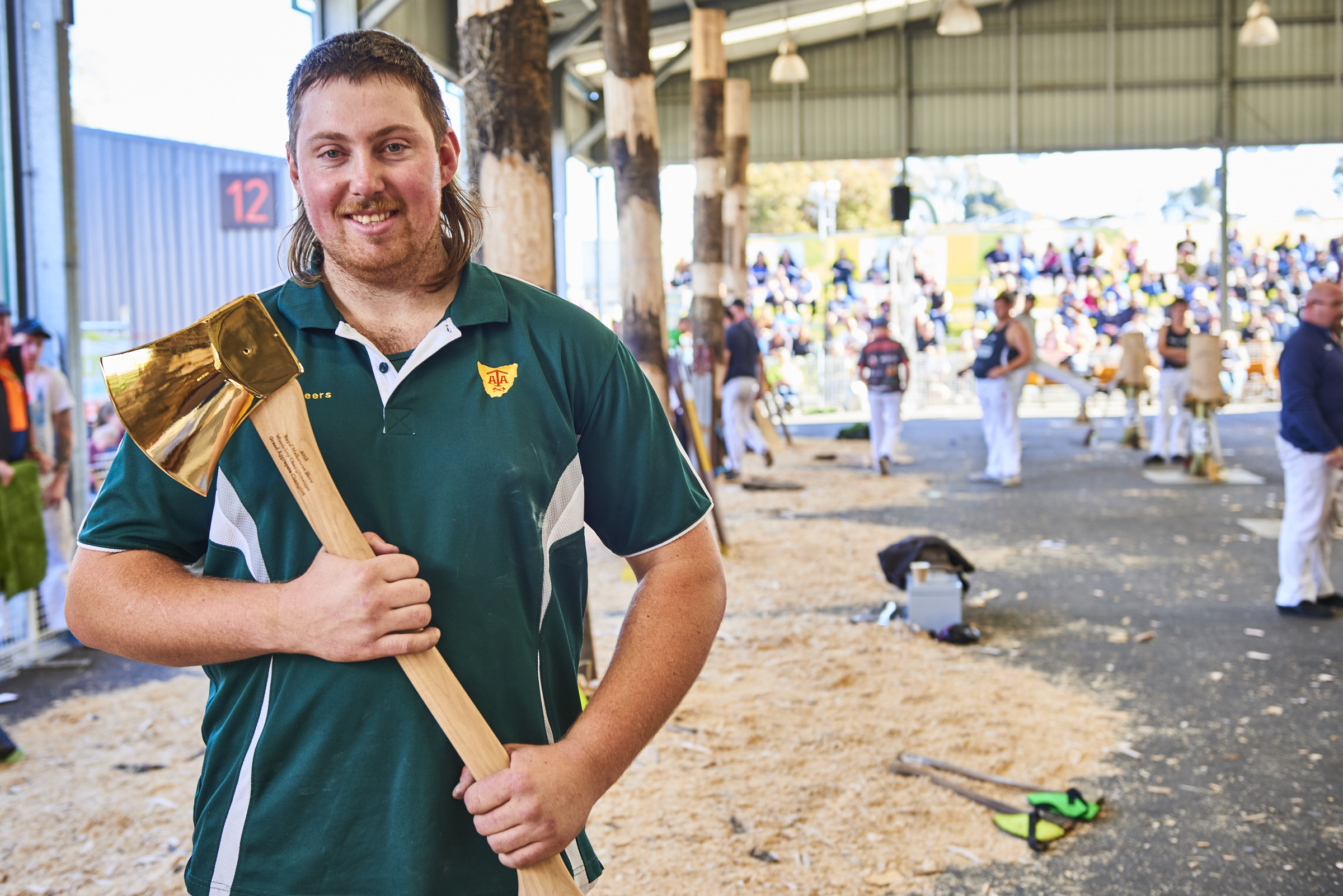 Conducted by The Royal Agricultural Society of Victoria (RASV), the Woodchop Championships see axemen and women compete in a number of events including Tree Felling, Axe Throwing, Chainsaw Racing, Standing Block and Underhand.
Steers, whose strongest discipline is the underhand chop, is a fourth generation member of a successful woodchop family.
Last month, Steers defended his Australian title at the Royal Queensland Show for the third year running. He has been successful in many woodchop competitions both in Australia and overseas.
RASV CEO Paul Guerra said the 2018 competition showcased the world-class standard of woodchop competitors in Australia.
"The Royal Melbourne Show Woodchop Championships showcase the incredible strength and skills of Australian competitors," said Mr Guerra.
"Congratulations to Kody for joining the prestigious ranks of Golden Axe winners, it's a great achievement for an already very successful competitor."
The Handicap Aggregate Trophy was presented to Tasmania's Will Lovell.