2023 Exhibitor & Trade Tasting and Trophy Presentation Luncheon
10 Oct 2023 / Wine
Melbourne Royal invites you to attend the 2023 Melbourne Royal Wine Awards Exhibitor & Trade Tasting and Presentation Luncheon.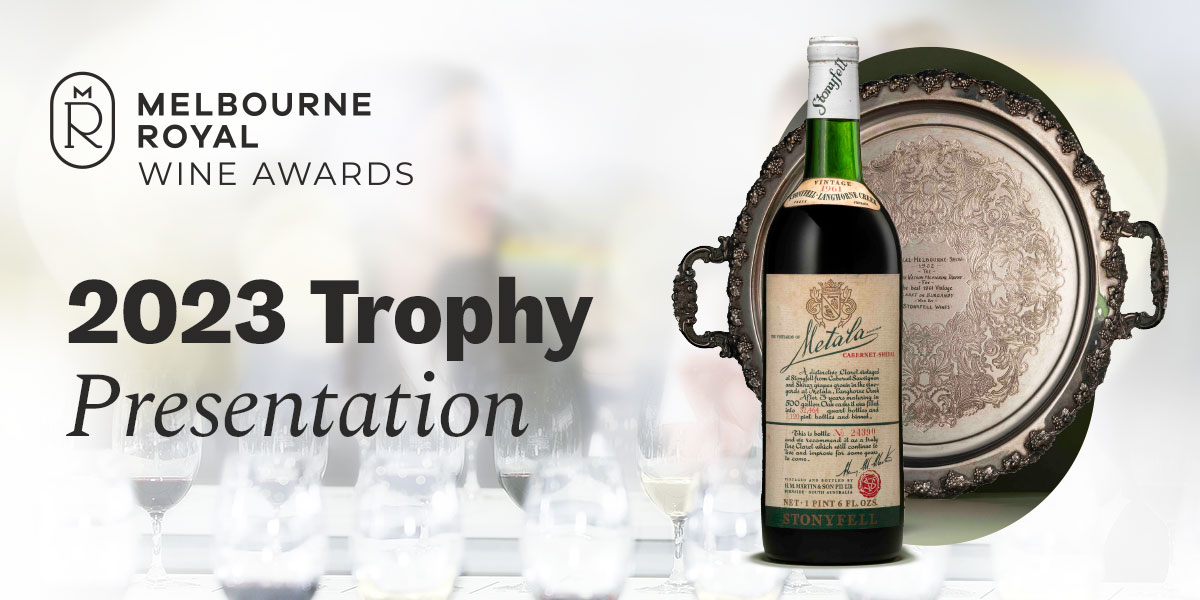 The prestigious Melbourne Royal Wine Award Presentation is a celebration of excellence that showcases Australia's most prestigious and award-winning wines. This year, it returns in an exhilarating new format, promising an unforgettable experience for all wine enthusiasts.
This Presentation event has transformed into a delightful three-course lunch, and it's a particularly special occasion as we celebrate the 60th presentation of the Jimmy Watson Memorial Trophy for Best Young Red Wine. This award is renowned as Australia's foremost individual wine accolade, symbolising the pinnacle of achievement in the industry.
Melbourne Royal invites you to join us at one of Victoria's premier event venues, the Victoria Pavilion, where you can raise your glass to the year's most exceptional wines as the trophy winners are revealed. It's not only a moment to savour remarkable wine but also an excellent opportunity to network with industry experts and partners, forging valuable connections in the world of wine.
November in Melbourne is a perfect time to visit, with spring in full bloom, the Melbourne Spring Racing Carnival in full swing, and the city buzzing with excitement. Don't miss this fantastic opportunity to savour fine wine, exquisite cuisine, and the vibrant atmosphere of the world's most liveable city!
This is an event you simply can't afford to miss!
Event Details
When: Friday 3 November 2023
Time: 12.00pm
Where: Victoria Pavilion, Melbourne Showgrounds
Dress: Business Attire
Cost:
Individual ticket: $185
Melbourne Royal Members Ticket: $175
Table of 8: $1400
Please note there is a $2.95 service and handling fee on all transactions.

BUY TICKETS HERE.
Register for the 2023 Melbourne Royal Wine Awards Exhibitor & Trade Tasting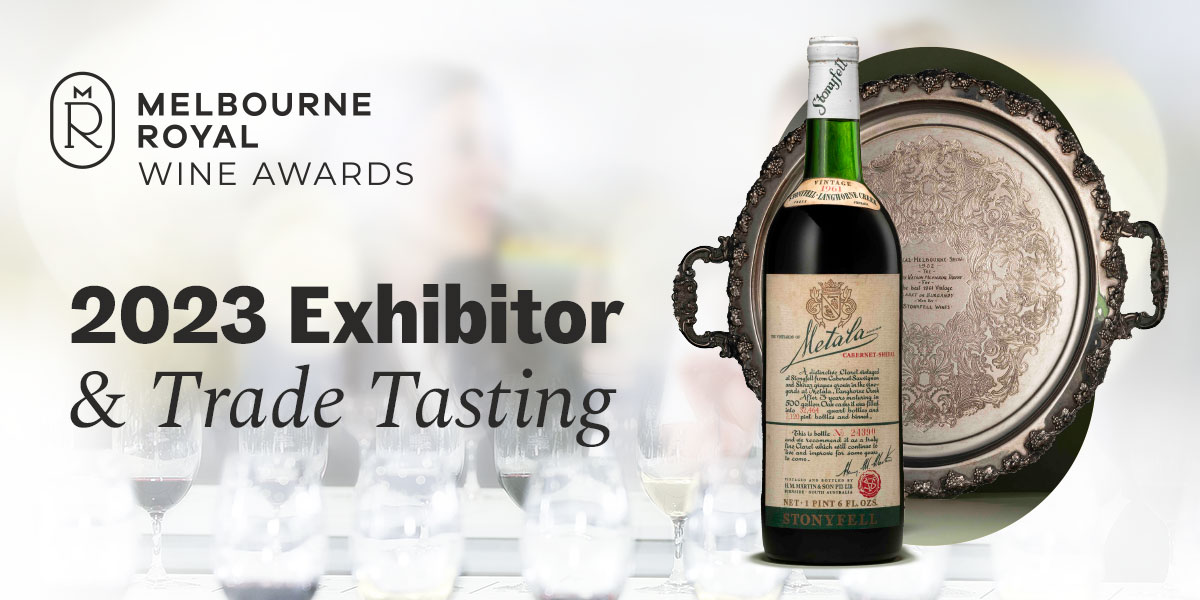 In another exciting addition to this year's lineup, the Exhibitor & Trade Tasting has been scheduled for the morning of Friday, November 3.
This event will serve as a platform to showcase the remarkable award-winning wines, with the interim results to be published in the Exhibitor & Trade Tasting catalogue and the Trophy winners to be announced after the tasting at the Trophy Presentation Luncheon.
All exhibits will be available for tasting, allowing guests the freedom to pour their own wines.
Please note that while admission is free, we kindly request that you complete the registration process to secure your attendance as tickets are limited.
Join us for an unforgettable tasting experience!
Event Details
When: Friday 3 November 2023
Time: 9.00am - 12pm
Where: Melbourne Royal Centre, Melbourne Showgrounds
Parking: Enter via Gate 5 Langs Road, Ascot Vale