2023 Melbourne Royal Australian Food Awards' Sweet and Savoury Preserves trophy winners revealed
13 Jul 2023 / Food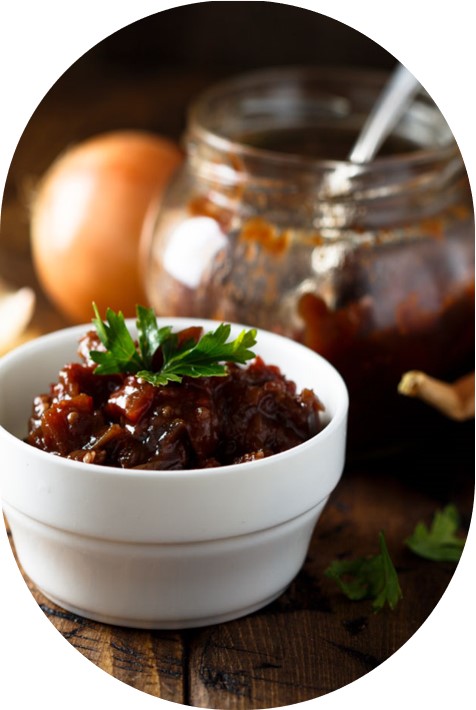 After tasting a record number of entries – ranging from exotic jams to eye-watering chilli – the judges of the prestigious 2023 Melbourne Royal Australian Food Awards have today lifted the lid on which savoury and sweet preserves came out on top to win champion status.
Some of the country's highest profile chefs and industry stalwarts, including Rosa Mitchell, Jerry Mai, Adam D'Sylva, and Damian Snell, were part of the 12-person judging panel undertaking 'blind' tastings across a dozen entry categories in early July at Melbourne Showgrounds.
Melbourne Royal Award Programs Manager Damian Nieuwesteeg said it was a thrill to attract 324 entries for the first 'cab off the rank' in this year's Australian Food Awards, with the program returning after a three-year hiatus.
The record entries are on the back of the new category changes implemented for the Melbourne Royal Australian Food Awards, which continue to be aligned with industry trends, production techniques and importantly, consumer interest. The Awards, which are open to commercial food producers of all sizes, from boutique operators to large-scale manufacturers, allow organisations who enter their products to elevate their brand, gain valuable feedback, and increase their reach among their target audience. 
"Not only were we impressed by the sheer volume of entries, but the quality across all classes was exceptional," he said.
"The judges assessed and scored each entry on a set of six criteria – colour, flavour, texture and body, aroma, trueness to description and finish of product – and, in many cases, there were very few points separating the top entries.
"Competition rules stipulate that entries must be 100% produced in Australia and commercially available for retail which means that the gourmet gems we uncover can be bought and enjoyed by food-lovers across the country."
Major trophy winners are as follows:
Champion Sweet Preserve
Cunliffe & Waters 'Raspberry Jelly for Cheese' (Victoria)
Made in Coldstream in Victoria's Yarra Valley, this jelly is a perfect match for soft cheeses, charcuterie, duck and lamb, and was described by the judges as 'delicious' and having 'pretty colour, shiny appearance, bright raspberry flavour' and 'beautiful balance and aroma.'
Champion Savoury Preserve (tied winners)
Turban Chopsticks (WA) 'Satay Peanuts' and Gamila at Beechworth (Victoria) 'Pickled Blueberries with Saffron'
The judges couldn't split these submissions, crediting Turban Chopsticks' creamy peanut sauce as 'amazing' with 'quality ingredients' and 'superb colour, texture and flavour', while Gamila at Beechworth's pickled fruit was lauded for its simplicity of ingredients (including quality vinegar), 'perfect texture' and versatility.
Champion Victorian Preserve Producer 
Emelia's the Saucy Australian
With 10 entries, the Kyneton-based producer claimed four gold, two silver and three bronze medals in the Savoury Preserves category. Taking out the gold gongs were Emelia's French Orange Dressing, Worcestershire Sauce, Harissa and Epicurean Salad (pickled vegetables).
"These four passionate producers represent the best of the best in this category – some are relative newcomers to the industry, while others are established family businesses with decades of trade behind them," Damian said.
A comprehensive list of all the gold, silver and bronze medallists for the 12 sweet and savoury preserves entry classes – spanning conserves, mustards, relishes, vinegars, dressings, cordials and much more – can be found at melbourneroyal.com.au/australian-food-awards/sweet-and-savoury-preserves.
"We encourage everyone to seek out these tasty, high-quality products in their supermarket, local farmers' market or via the businesses' online stores," Damian said.
"When consumers support local manufacturers and producers, it opens the door to business expansion and creation of new jobs throughout the supply chain. It's good for everyone and Melbourne Royal is proud to shine a light on Australia's finest."
Melbourne Royal CEO Brad Jenkins acknowledged the many people who assisted the huge logistical challenge of coordinating and judging the award entries.
"A specialist team of judges, stewards, and officials worked hard behind the scenes to deliver a high standard of competition and we're incredibly grateful for the way these individuals generously shared their knowledge and experience to benefit all entrants through detailed, constructive feedback," Brad said.
"We also wish to sincerely thank our sponsors, Plasdene Glass-Pak and Agriculture Victoria, and congratulate the trophy winners and medallists – we look forward to showcasing your stories and providing a platform to celebrate your achievements and expand your success."
The Melbourne Royal Food Awards program provides organisations with an opportunity to benchmark against their competitors, inspire innovation and improve the quality of their product. The revamped five-category Awards program was in response to industry feedback and the overwhelmingly positive response, including record entries in the Preserves category, illustrates the Awards are back bigger and better than ever.
Entries for the Dairy category of the 2023 Melbourne Royal Australian Food Awards are now open until August 4.
For more information about the Australian Food Awards, entry details and judging criteria, please visit melbourneroyal.com.au/food.