2023 Melbourne Royal Dairy Awards winners announced
12 Sep 2023 / Food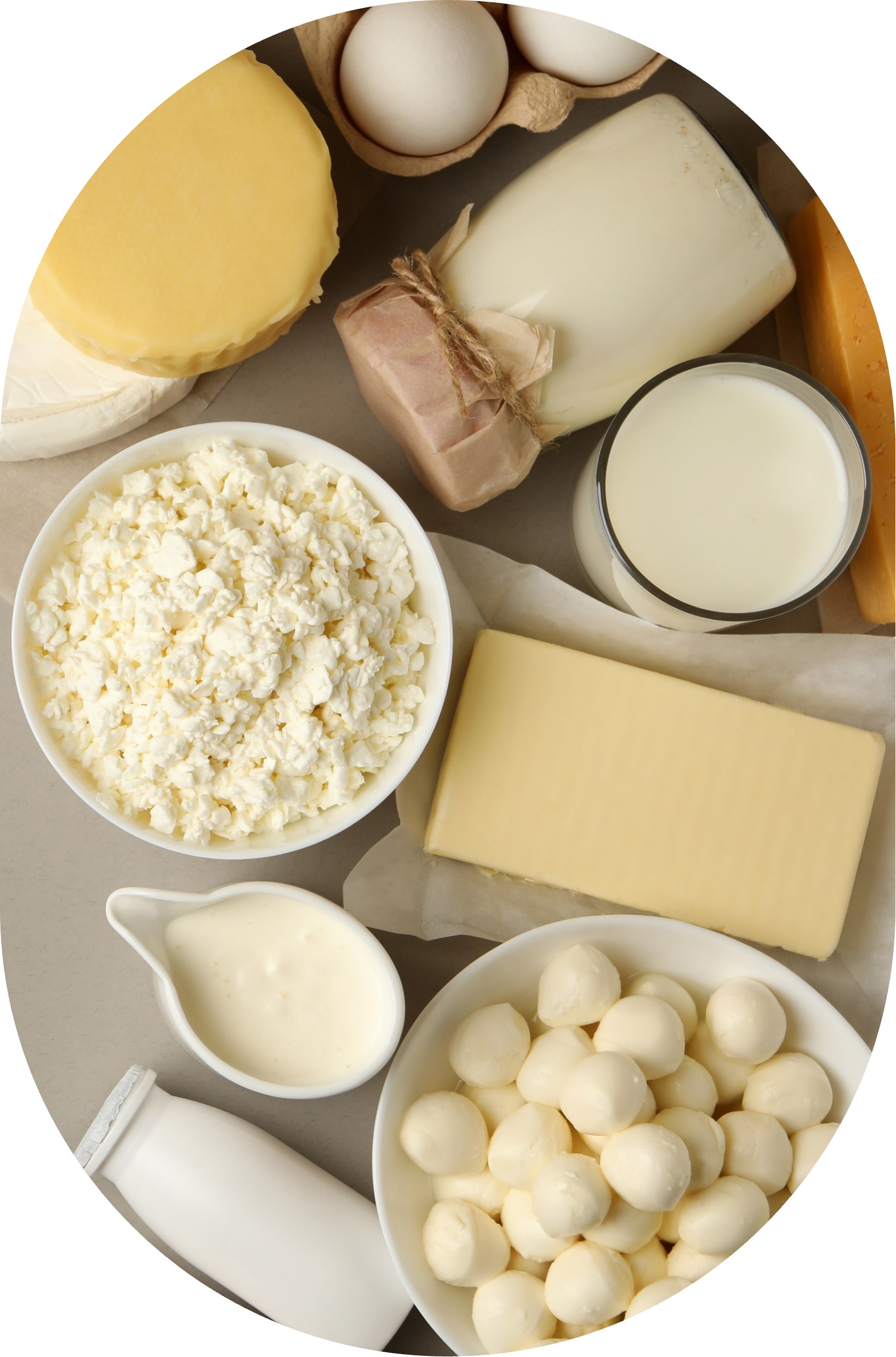 After tasting a myriad of silky-smooth milks, yoghurts, cheeses, butters and ice-creams, the expert judges of the 2023 Melbourne Royal Dairy Awards have revealed which Australian products have claimed top honours in this competitive category of the Australian Food Awards.
The Melbourne Royal Dairy Awards are a newly relaunched category of the Melbourne Royal Australian Food Awards that celebrate excellence in Australian food production.
"The Melbourne Royal Dairy Awards are steeped in history, dating back to the 1870s, and continue today to provide producers across the country with an opportunity to benchmark their goods against the very best and have been a launching pad for some of Australia's most successful food products and brands," said Brad Jenkins, Melbourne Royal CEO.
"The 207 entries in the 2023 Melbourne Royal Dairy Awards were judged by nine highly respected industry experts on the following attributes of flavour and aroma, body and texture, presentation, condition and melting.
"Medal and trophy winners in the 2023 Melbourne Royal Dairy Awards have the unique opportunity to leverage their success and in particular use the Melbourne Royal seal of excellence on the product and in marketing".
Taking out the major awards of Champion Dairy Producer and Champion Victorian Dairy Producer (presented by Agriculture Victoria) was Victorian Surf Coast-based Gelato Gelato, co-owned by dedicated foodies Jo Stevens and Stephanie Lewis, which was founded in 2016 and has stores in Lorne, Anglesea and Geelong.
Jo Stevens said the win was a huge thrill for the entire team who put so much hard work, effort and care into creating their high-quality products.
"Having trained with the gelato masters in Italy, we came back to Australia determined to make all our gelato from scratch using the finest local ingredients, which means we're always busy roasting, making sauces, pralines and cookies to include in our delicious flavours," she said.
"Our award-winning choc mint gelato – which is made with freshly puréed mint and 70% organic dark chocolate – is the perfect example of our dedication to quality."
Major trophy winners were:
Champion Dairy Producer: Gelato Gelato (Victoria)
Champion Victorian Dairy Producer, presented by Agriculture

Victoria

: Gelato Gelato (Victoria)
Best Gelato: Gelato Gelato (Victoria) 'Gelato Gelato Choc Mint'
Judges' commentary: "Exceptional. Well done, texture is great, balance of flavour is great, great chocolate inclusions. Props for that exceptional mint flavour! Possibly the best mint chocolate chip ice cream I've ever had, and I order this flavour all the time, so high praise…The fresh mint flavour was fragrant, light and fresh. Well balanced and smooth. Outstanding, well done! Class champion."
Best Butter: LardAss Butter (Ocean Grove, Victoria) 'Black Garlic Cultured Butter'
Judges' commentary: "Subtle black garlic sweetness and nicely salted butter…Very nice balance, good balance of flavour, great creaminess...Outstanding product, delicate flavour…smooth in texture and body. Lovely!"
Best Cheese: Coal River Farm (Cambridge, Tasmania) 'Coal River Farm Blue'
Judges' commentary: "Nice salty developed rind, with a little white mould. Rich fatty, intense. Crumbly open texture. Slight sweetness balanced with umami and earthiness."
Best Non-cow Cheese: Woodside Cheese Wrights (Woodside, South Australia) 'Kris Lloyd Artisan Goat Persian Feta'
Judges' commentary: "Great texture, gentle and balanced flavour, excellent product. Lasting subtle flavour, well-seasoned, true to style…Impressed with the smoothness and texture."
Best Unflavoured Yoghurt: Bulla Dairy Foods (Derrimut, Victoria) 'Bulla Australian Style Natural Yoghurt 160G'
Judges' commentary: "Great acid, lovely texture. Nice acidity, smooth finish, light, great consistency. Outstanding product! Silky, smooth on the palate and balanced in flavour."
Best Flavoured Yoghurt: The Yoghurt Co Vic (Carrum Downs, Victoria) 'EOSS Vanilla Bean'
Judges' commentary: "An excellent yoghurt…A smooth and rich mouthfeel. Fluffy and creamy texture…slight tartness. Lovely to see the vanilla seeds throughout. Structure and texture excellent. Sweetness was well balanced too. Happy to stock in my fridge!"
Best Unflavoured Fresh Milk: Ashgrove Cheese (Elizabeth Town, Tasmania) 'Ashgrove Non-Homogenised Milk'
Judges' commentary: "A good example of unhomogenised milk…a rich, full-bodied taste and rich flavour."
Best Flavoured Fresh Milk: Brownes Foods Operates (Balcatta, Western Australia) 'Aldi Champ Iced Coffee Flavoured Milk'
Judges' commentary: "A very nice coffee flavoured milk with good mouthfeel and balance between flavour and sweetness. Good colour, nice mouthfeel, slight creaminess, good bitterness front coffee flavour."
Best Cream: Inglenook Dairy (Dunnstown, Victoria) 'Inglenook Dairy Cream'
Judges' commentary: "This was an excellent product. The body and texture were great …whilst the smooth, rich flavour was clean with a nice aftertaste…Very light nose with good colour and free flowing texture flavour and fat balance is good."
Best Ice Cream: Elato Artisanal Ice Cream (Southbank, Victoria) 'Fig Ripple'
Judges' commentary: "Large swirls of fruit and jammy syrup, looks enticing. Burnt spicy caramel flavours very multifaceted, with textures that sing, and crunchy seeds make it interesting. Great balance and depth of flavours…Rich creamy ice cream…Delicious!"
Best Single Serve Ice-cream: Bulla Dairy Foods (Derrimut, Victoria) 'Reese's Peanut Butter Ice Cream Cone 4pk'
Judges' commentary: "An excellently presented ice cream with a well-executed complexity of flavours and textures. Well done."
Brad Jenkins acknowledged and thanked the many people who assisted with the logistical challenge of coordinating and judgement of the award entries.
"Nine specialist judges, nine stewards and multiple officials worked hard behind the scenes, and we are very grateful to these individuals for sharing their knowledge and experience to help deliver the Melbourne Royal Dairy Awards to the highest possible standard," Jenkins said.
"We also wish to thank our sponsors, Plasdene Glass-Pak and Agriculture Victoria, and congratulate the trophy winners and medallists – we look forward to showcasing your stories and providing a platform to celebrate your achievements and expand your success.
"Long may the Australian Dairy industry continue to innovate, grow and prosper."
A comprehensive list of all the gold, silver and bronze medallists for all the entry classes can be found here.
For more information about the Melbourne Royal Australian Food Awards, please visit melbourneroyal.com.au/food.