Agricultural Shows Australia 2023 Conference
21 Jul 2023 / Agriculture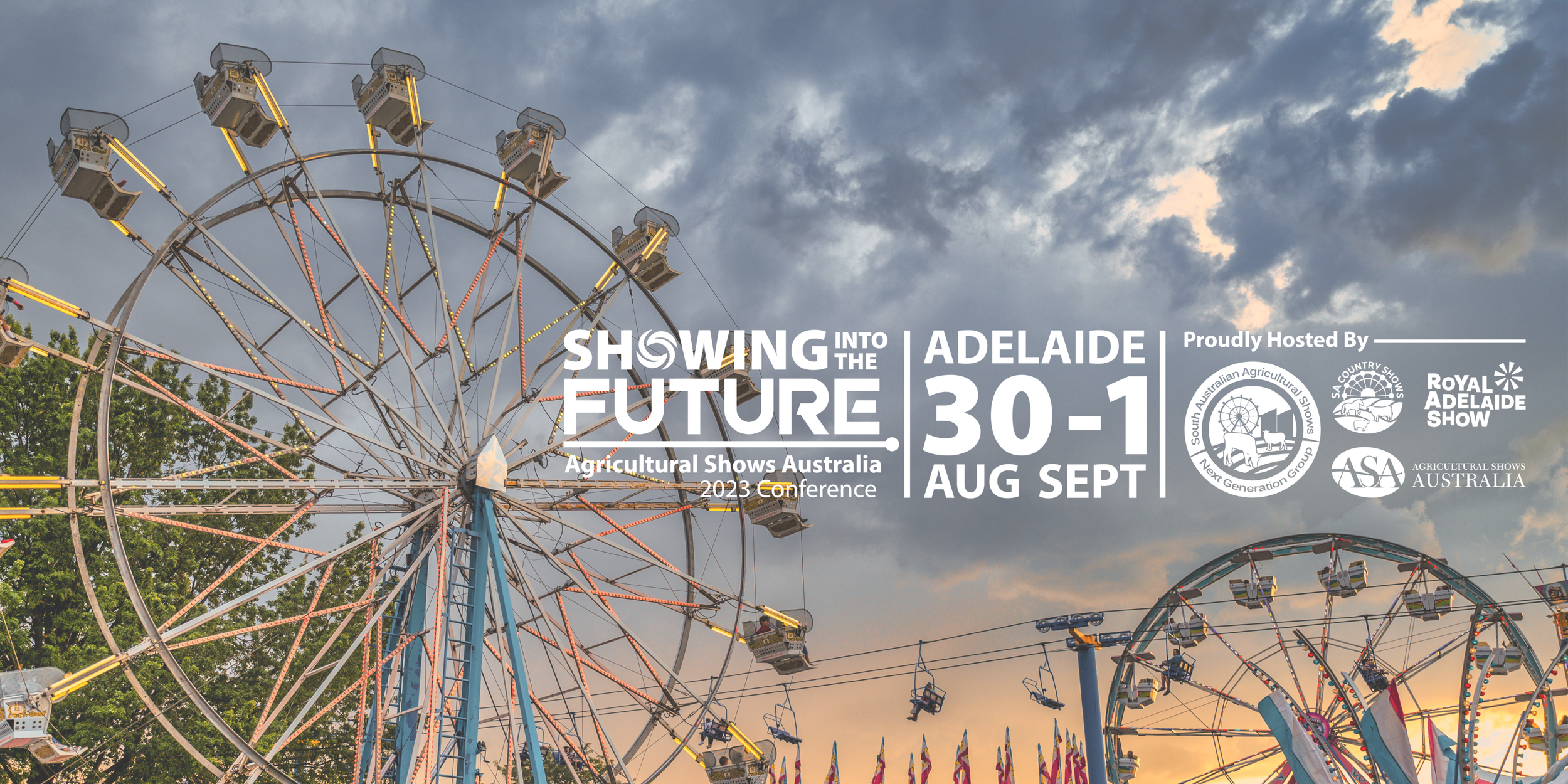 Agricultural Shows of Australia (ASA) together with South Australian Next Generation Group (SA Next Gen) have recently announced the Agricultural Shows of Australia Conference for 2023.
After a successful inaugural conference in 2020, the 2023 ASA Conference will be held in Adelaide, South Australia from 30th August to 1st September 2023. With more than 580 agricultural shows held each year across Australia, the movement boasts the largest volunteer base in the country and a combined annual economic contribution in excess of $965 million. Agricultural shows across Australia area cherished community event, uniting communities and providing invaluable opportunities to promote agriculture to the wider public. ASA and SA Next Gen share a vision to nurture the future of agricultural shows across Australia. A strong and vibrant network of agricultural shows working together to engage, influence and promote the essential value of Australian agriculture.
The Conference will bring together the Australian and New Zealand shows movement to explore the theme "Showing into the Future", incorporating homegrown and national innovation, and international perspectives to create a unique opportunity for knowledge and connections. This is a pinnacle event for the agricultural shows community and connected industries.
Visit the website to register now.