Are you ready to compete again at the Melbourne Royal Show 2022?
11 Apr 2022 / Melbourne Royal News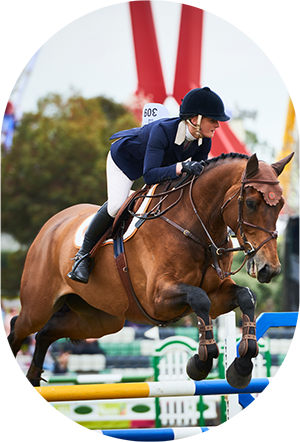 There's nothing like winning a coveted Melbourne Royal blue ribbon and the excitement is building for the 2022 Melbourne Royal Show as entries begin to open for many of the prestigious and much-loved agricultural and leisure competitions. The 2022 Show is being held at Melbourne Showgrounds from 22 September to 2 October. 
Woodchop 
This event is always a crowd favourite, with Australia's toughest axemen and axewomen competing to take home the coveted Golden Axe in the Melbourne Royal Woodchop Championships this year. The Melbourne Royal Woodchop Championships has featured at the Show for more than 100 years, providing champion and handicap woodchoppers an opportunity to compete across events including tree felling, standing block, underhand, sawing and teams relay.  
Woodchop entries open on 14 April. Enter to compete for a share in over $85,000 worth of cash and prizes. 
Horses in Action 
The Melbourne Royal Horses in Action programme is, as always, a major feature at the 2022 Show. The Horses in Action competition receives more than 2,300 entries from over 400 exhibitors who compete across 380 classes each year. The 2022 schedule promises to be the best one yet, with a 12-day programme that has something for everyone.  
The new and improved Melbourne Royal programme will include stock horses, saddle, riding, turnouts, show jumping, Clydesdales, heavy harness, light harness and hunting. 
The coveted 88th Garryowen Equestrienne Turnout will be held on Monday 26 September, and we're excited to be running the Show Jumping FEI World Cup Qualifier on Friday 30 September. The ladies jumping competition, the Alice Laidlaw Memorial Trophy, is on Wednesday 28 September.  
An exciting new feature this year is Junior Day, held on Wednesday 21 September – the day before the show opens. Competition on this day will include Champion Junior rider competition, Smartest on Parade Pony classes and Shetland classes. 
Horses in Action entries open on 28 April. Find out more about the competitions here.