Australian Food Awards' Sweet & Savoury Preserves: Winners Q&A – Corporal Freddie's Fine Sauce Co
01 Aug 2023 / Food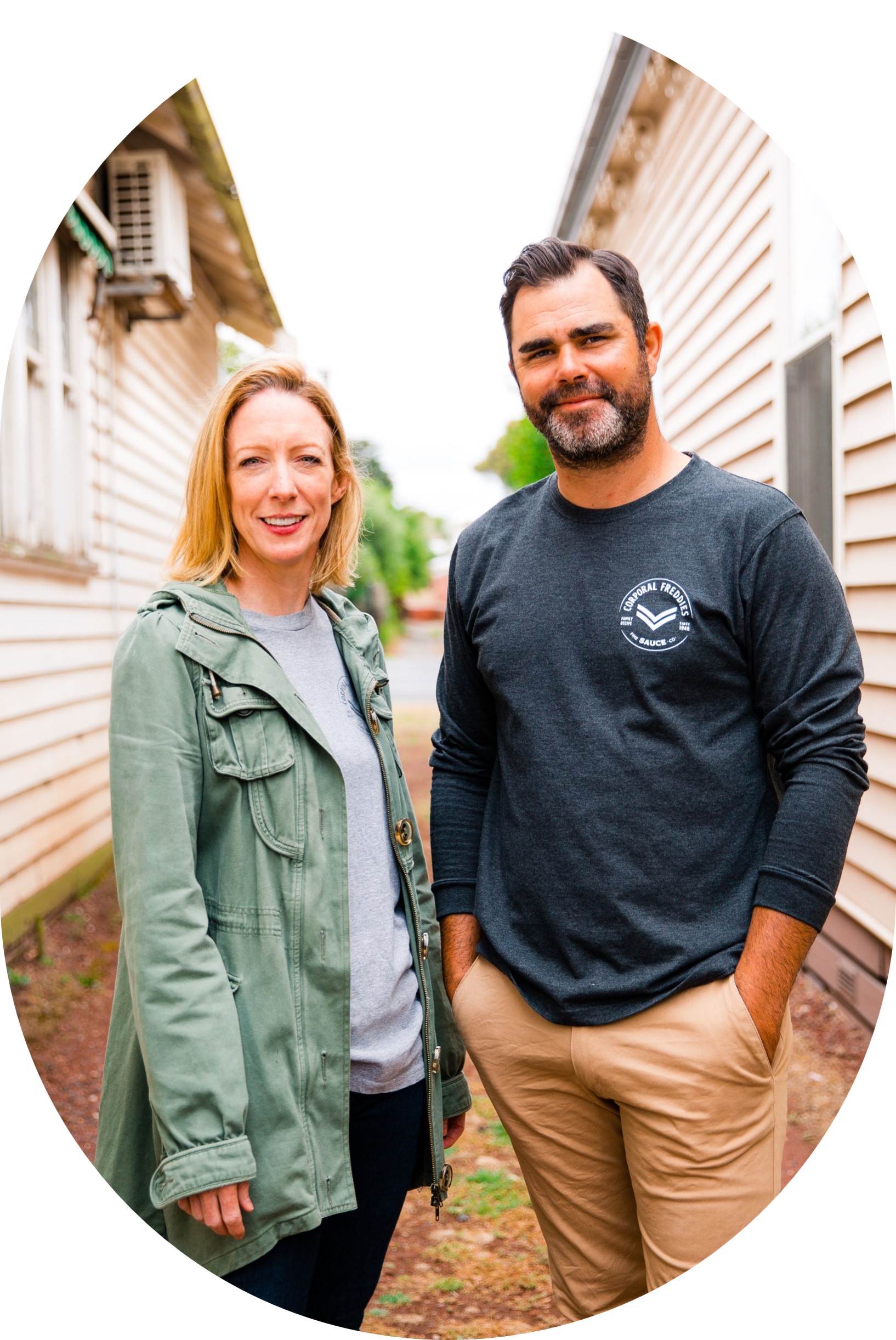 Melbourne Royal announced the results for the 2023 Australian Food Awards' Sweet & Savoury Preserves category in July and, after not running for three years, the Awards attracted a record 324 entries across a dozen entry categories.
Corporal Freddie's Fine Sauce Co, located in Geelong Victoria and owned by Michael Burnell, won a Silver Medal for their Worcestershire Sauce, which thrilled the husband-and-wife team.
Melbourne Royal spoke with Keri Burnell, CEO and wife of Michael Burnell…
So, tell us about what type of products your business makes and how you got started?
We make Traditional Aussie Condiments. The business started in late 2019, and it all began on our wedding day in November 2017 when our best man - who was over from the UK - tasted Mike's "Pa's sauce" and said, "This is so good you should do something with it!", so we did!
It then took a couple of years to bring to fruition our first market. We are a husband-and-wife team, as a family business. Our products all are from our original family recipe, of Mike's Pa, handed down three generations. Covid made us move quickly on a few things, like getting stockists and a website, and it has only grown since then. We released our second sauce earlier this year, a Seasonal Tomato Sauce and this has just about sold out with only a few bottles left!
Our medal-winning Worcestershire Sauce is a unique blend of traditional ingredients, made from our old family recipe. It's the perfect combination of sweet, salt and zing, and can literally go on everything!

What makes your products unique?
We are unique in that all our products (will) come from our family recipe book. All Mike's Pa's and we remain true to tradition and use the same recipes as he did back in the 1940s. We are family owned and operated and these are our recipes. We don't use anything except real ingredients, made the old-fashioned way.

What's your business philosophy?
We like to keep things simple at Corporal Freddie's, an ode to where our recipes come from, I guess (the '40s!).
We wrap our products in old newspapers, try and keep waste to a minimum and focus on our flavour.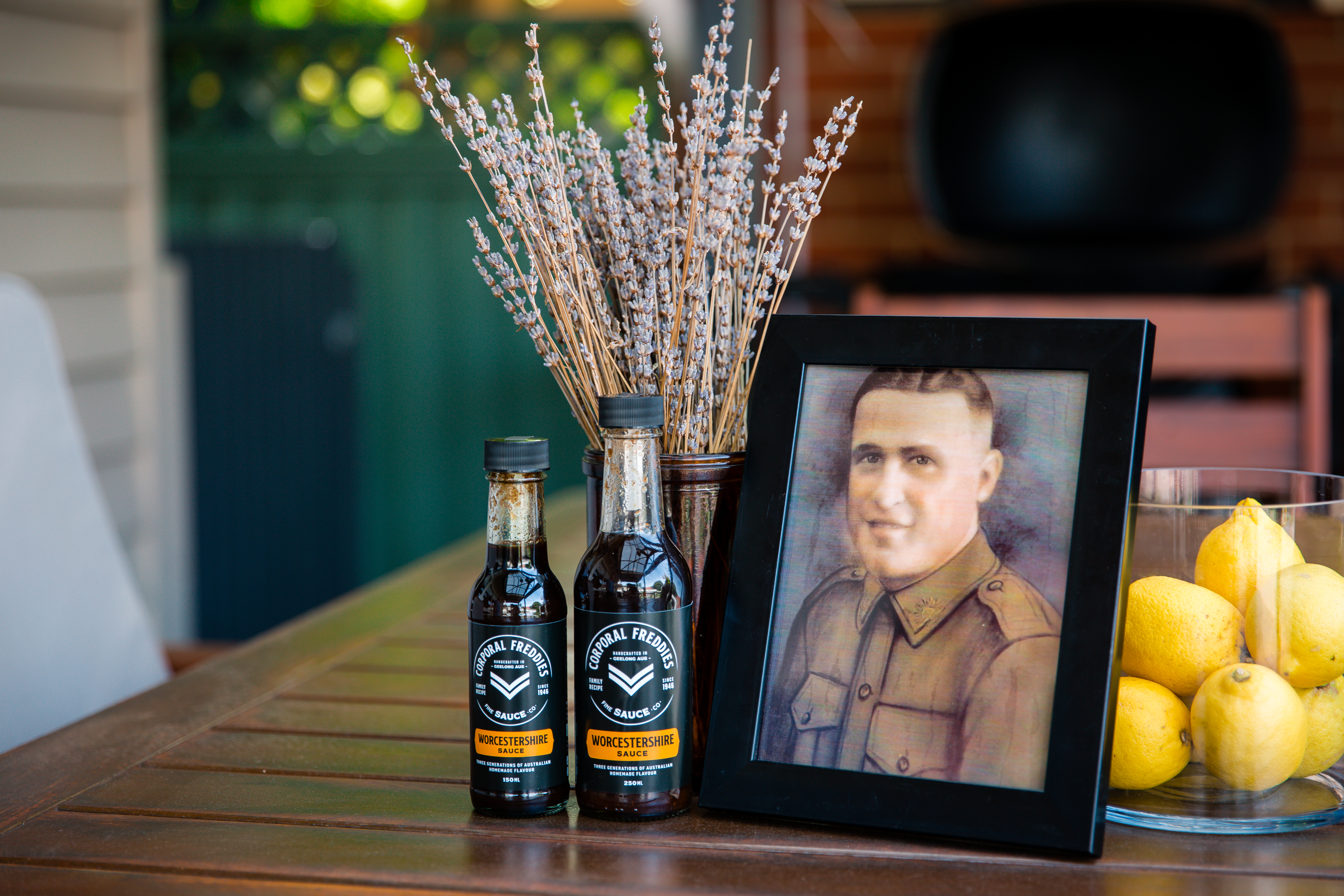 What do you hope for the future of your business?
We want all of Australia to know who Corporal Freddie's is!
We have more products coming out this Spring (2023) and next Summer (2024) and we can't wait to share them and have them shipped and stocked all over Australia to enjoy.
We want everyone to enjoy really good food and that's why we make our products for people to enjoy.
Where can people buy your products?
You can buy our products online and at our local stockists, mostly in Victoria, with one in Queensland.
Check out our website for more details.

What does winning this award mean for you and your team?
This award is great recognition for all the hard work over the years we have been doing in growing our brand, and we now look to leverage the award to grow our business further.
It will give us award recognition for consumers, and the industry to see that we are an award-winning brand.

Why did you enter the Awards?
We know, and our customers know, our product is amazing. We entered to see where we might land and to use it as a stepping stone for business growth with any recognition.
We like a bit of healthy competition and will be back entering next year to see where we end up...stay tuned!

Where can people find you online?
@corporalfreddies on Instagram or on our website.