Australian International Beer Awards: Winners Q&A - Bailey Brewing Co.
05 Jul 2023 / Beer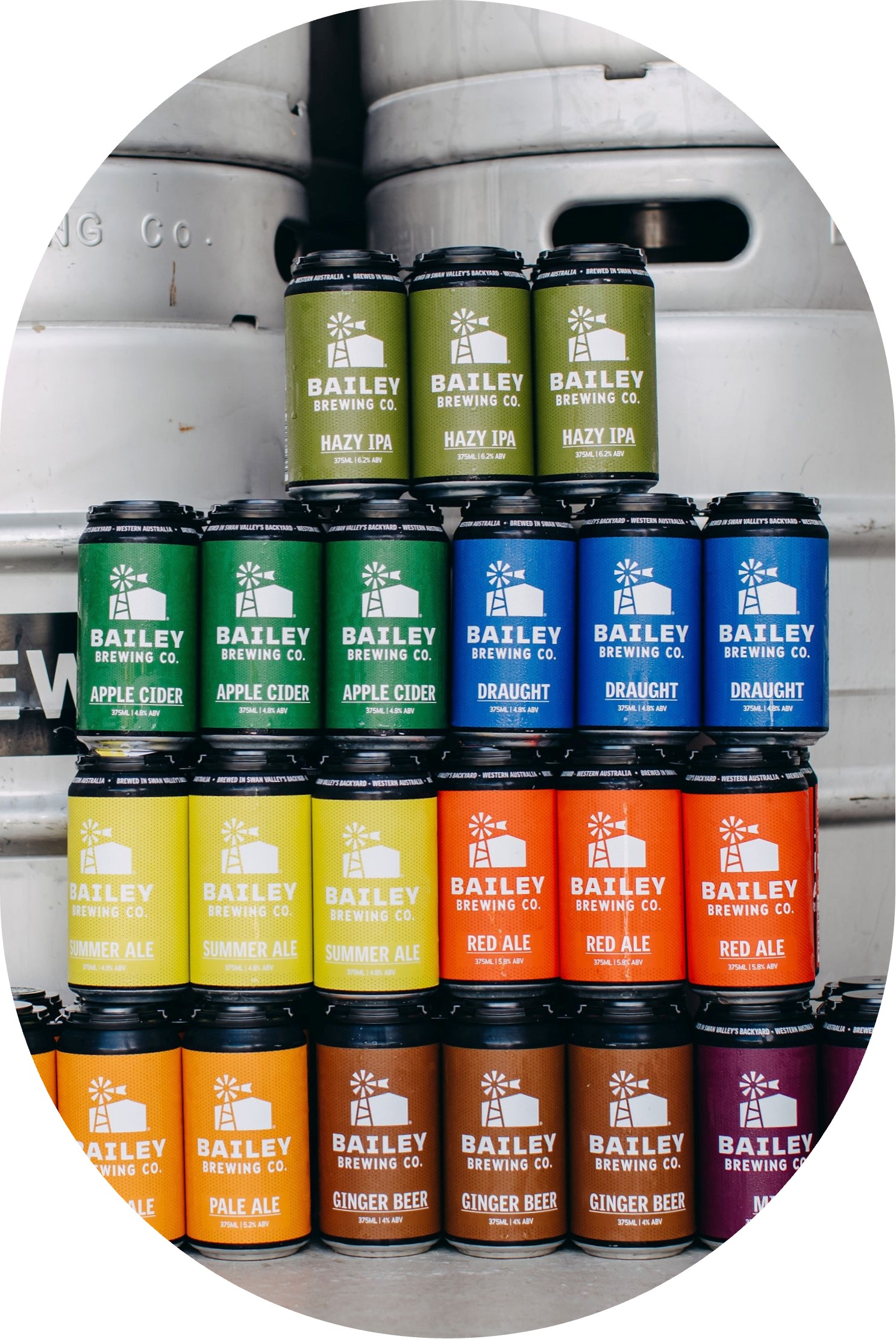 On Thursday 25 May, Melbourne Royal awarded 36 prestigious trophies in the 2023 Australian International Beer Awards to breweries across Australia and the globe, with a sold-out Trophy Presentation Dinner, held at the iconic Victoria Pavilion at Melbourne Showgrounds.
Celebrating 30 years in 2023, with record entries and over 900 guests in attendance, the evening toasted the best beers in the world, awarding breweries large and small – including Bailey Brewing Co from Henley Brooke, Western Australia, which took out a number of Gold, Silver and Bronze medals for their range of craft beers. The business prides itself on producing award-winning beer and cider, as well as providing a fantastic selection of pub food. Their philosophy? "To brew simple, sessionable beers that taste great."
Melbourne Royal spoke with Bailey Brewing Co. team member, Anna-Lea Hoesch to find out more:
So, tell us a little bit about Bailey Brewing Co. and how it came to be?
We opened our doors in November 2020, in the middle of the pandemic! We didn't let it stop us, instead, this is when we built a very strong and loyal customer base. We're a family business – a father and two sons. So, you could say the founders are a dynasty of brewers who passed a recipe from generation to generation. But we've never been good at keeping a straight face.
Like all good business ideas, ours had been bubbling for years – mostly on lazy Sunday sessions with mates, rellies, kids and dogs. Over those long, happy hours around tables, laughing and eating, we imagined creating a place of our own – a special place with everything we figured we'd love as much as you. With good, quality beer brewed right there, great local food, and space to bring the whole family together any time.
To be our perfect, family-friendly brewery, stuff had to be easy, no fuss, simple. Easy drinking craft beers. Simple, fresh food (no pretentious menus). Outstanding service. A baby change room. Easy parking. We wanted you to share a great day out that ends with a bloody good feeling, and not a hole in your wallet. It's pretty simple really. It had to be a classic, Aussie backyard, so in 2019, we found a block, and built this place. (Only after we asked the wives, of course.) And now you and your families are welcome to our family's favourite spot – the Bailey Brewing Co.

What makes Bailey Brewing Co. unique?
Bailey Brewing Co. is fuss-free and for the whole family! We're dog-friendly during the week and have a massive nature-inspired playground and immaculate lawn areas with lush Australian plants and flowers.
You can have a corporate function or any other event - you can even get married here! Our stunning wedding arbor and air-conditioned marquee are the perfect spots for 'country-side' festivities. Not only do we brew our craft beers and cider in-house, but we also roast our coffee on-site. We offer special events, such as Mother's Day, Father's Day, Long-table lunches, brewery tours, etc.
What's your business philosophy?
"It's pretty simple, really..."
Our slogan is our philosophy!

What do you hope for the future of Bailey Brewing Co.?
Provide more people from near and far the 'Bailey Brewing Co. experience'. We want people to sit back, relax and have an epic day out in the Swan Valley. Sales-wise, we would like to boost our beers Australia-wide before approaching the Asian market. We already offer our entire beer and cider range online and ship Aus-wide.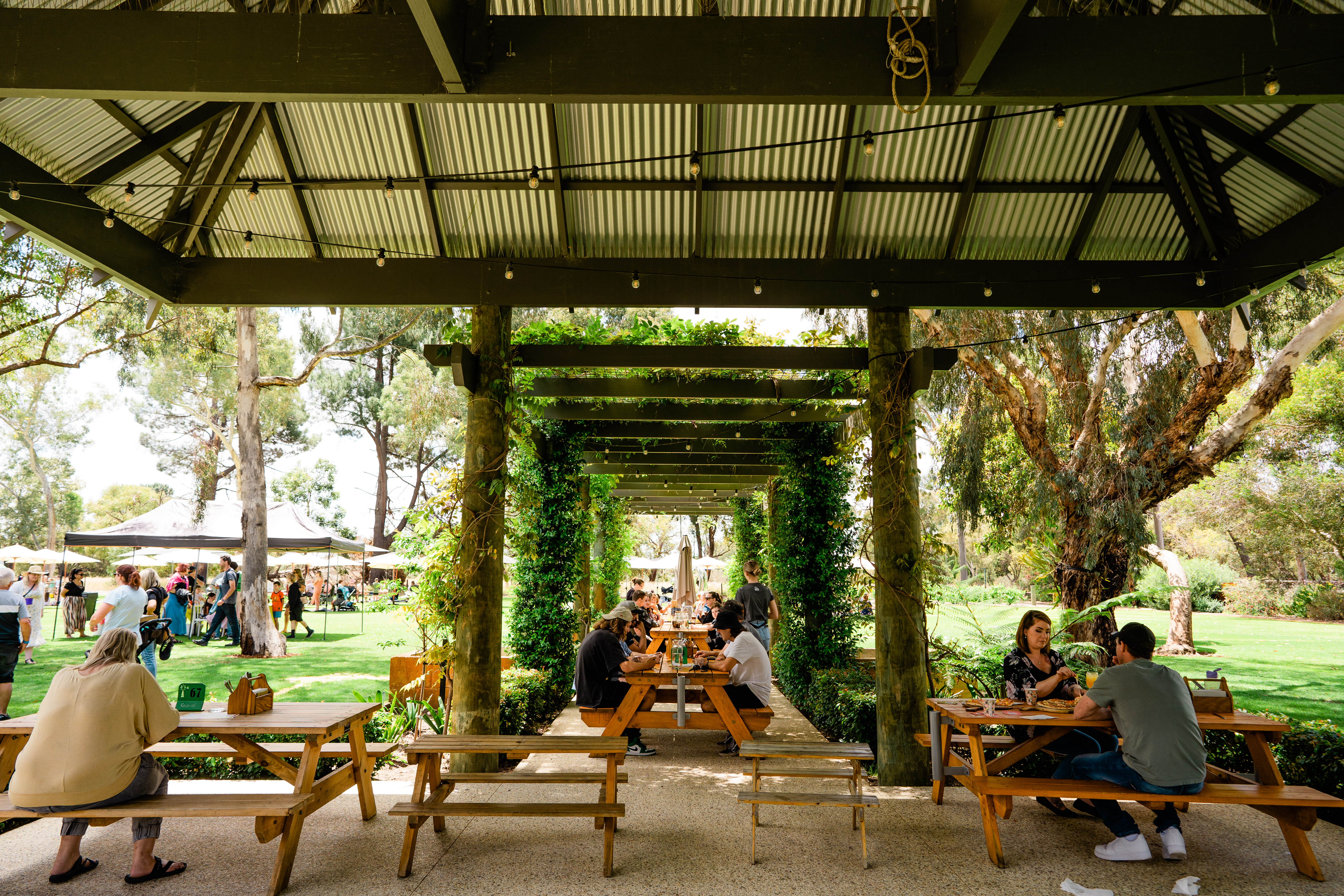 Where can people buy your products?
In our venue on tap, in cans and cartons. Or, online in six-packs and cartons.

What does winning these medals mean for you and your team, and what do you think it will do for your business?
We are immensely proud of our brew team's achievement, consisting of Steve Bailey, Dan Bailey, Damien Bussemaker and Callum Carey.
We hope that it will increase our brand exposure, business to business (B2B) and business to customer (B2C). We love becoming a part of the versatile craft community and challenging ourselves as well as other breweries.

Why did you enter the Awards?
To show that we are serious about our beers, and we have what it takes to win amazing awards like the AIBA!

Where can people find you on social media?
https://www.instagram.com/baileybrewingco/
https://www.facebook.com/thebaileybrewingco
https://www.linkedin.com/company/bailey-brewing-co