Australian Young Farmer Challenge - Victorian State Final
15 Feb 2022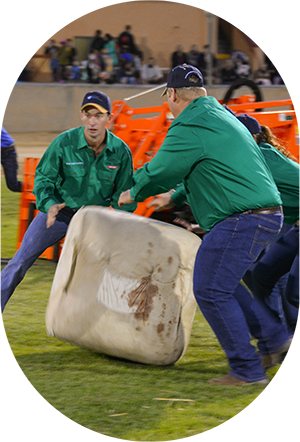 Melbourne Royal is thrilled to present the Australian Young Farmer Challenge Victorian State Final at Farm World 2022, to be held at Lardner Park on March 25th.
The winning team will represent our State at the National Final, at the Sydney Royal Easter Show in April 2022.
The Australian Young Farmer Challenge teams consist of participants from regional Victoria, each with four members that must include both young men and young women. The teams compete in a series of typical agricultural events, including anything from animal handling to fencing, operating tractors and machinery, firefighting, first aid, heavy lifting, and transport challenges.
Last year, COVID restrictions saw the Final held online as a live quiz rather than a hands-on event. Competition was just as fierce, however, and the New South Wales team emerged victorious.
This year around 12 teams will get back to on-farm competition for the chance to secure the National title.
Come and support our young farmers at Lardner Park on March 25th. Tickets are available for purchase at https://lardnerpark.com.au/event/farm-world/2022-03-24/.
Melbourne Royal is a proud sponsor of Farm World 2022.