Become a Show Volunteer in 2023!
21 Jul 2023 / Royal Melbourne Show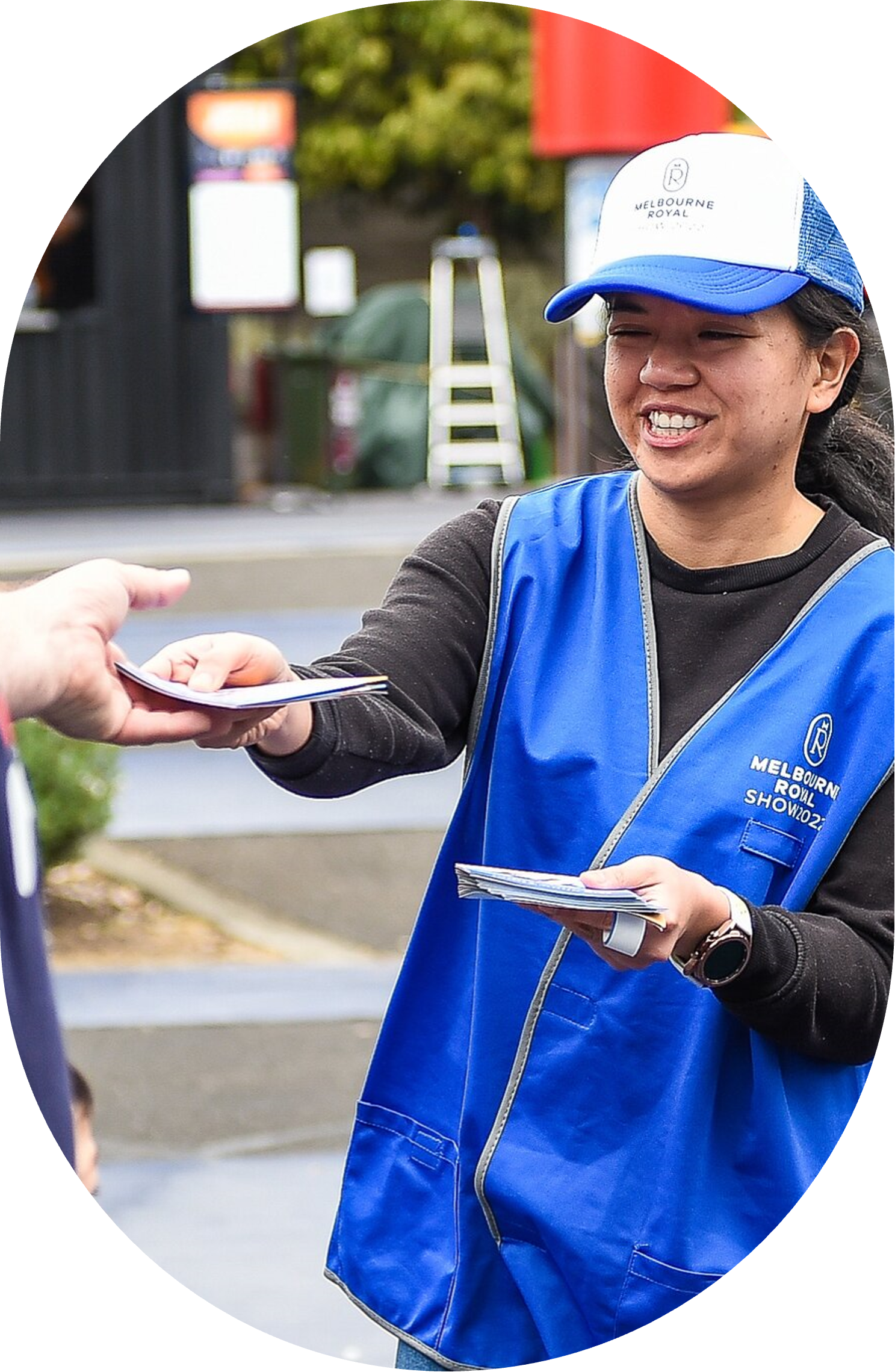 Do you want to be part of the Melbourne Royal Show in 2023? Well, this is your opportunity to engage, excite and educate as a Show Volunteer!
The Show would not be possible without the dedication and support of all our volunteers. If you are looking for a fun and rewarding way to get involved with your community, gain experience at an iconic Australian event or for ways to engage your corporate teams, consider volunteering at the Show.
There are so many exciting and diverse roles available, don't miss out on your chance to be a Volunteer in 2023!
The 2023 Melbourne Royal Show will be held from Thursday 21 September to Sunday 1 October at Melbourne Showgrounds.