Book your exhibition space to Show off your brand.
22 Aug 2022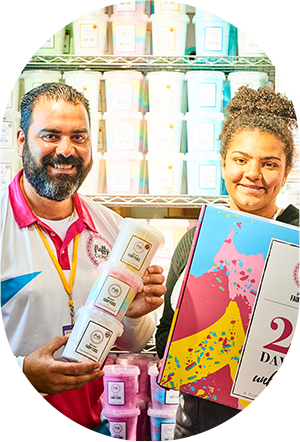 Exhibiting at the 2022 Melbourne Royal Show offers a unique opportunity to reach, connect and engage hundreds of thousands of consumers over 11 days to generate direct sales and leads, build brand awareness, and showcase your product or service.
This year there are fabulous new precincts, attractions and themed pavilions that are tailored to appeal to a range of target markets including families, young adults, and teenagers.
The new pavilions for you to exhibit in are:
Home, Fashion & Lifestyle,
Outdoor & Recreation,
Food & Produce,
Producers & Creators,
Dogs, and
Livestock
Further information regarding the value of exhibiting at the 2022 Melbourne Royal Show and the options available to you, are outlined in the Commercial Exhibitor Prospectus 2022. 
There is huge interest in securing exhibition space at this year's Show, so be quick to book your exhibition space today. To apply for exhibition space simply complete the Commercial Exhibitors Expression of Interest form.