Celebrating Excellence: 2023 Melbourne Royal Wine Awards toasts major winners
16 Nov 2023 / Wine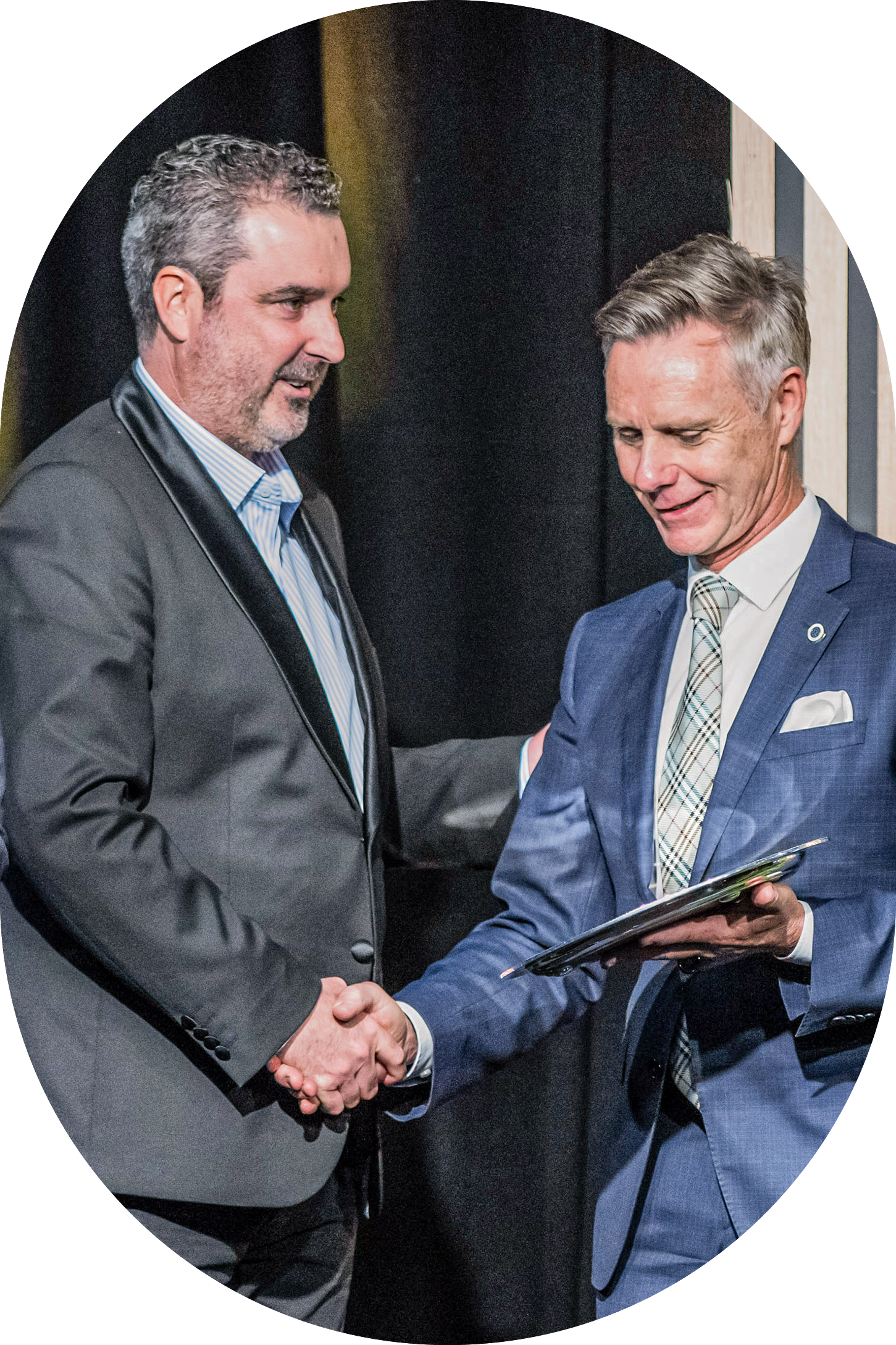 The Victoria Pavilion at the Melbourne Showgrounds recently hosted a glorious luncheon to reveal the esteemed winners of the 2023 Melbourne Royal Wine Awards, proudly presented by vintrace. This prestigious event has stood as an eminent beacon in the Australian winemaking realm for well over a century, spotlighting and commending exceptional achievements in the industry.
The crowning jewel of the awards, the Jimmy Watson Memorial Trophy for Best Young Red, commemorating its 60th awarding this year, was taken out by Tasmania's Lowestoft Estate Wines for their distinguished Lowestoft La Maison Pinot Noir, 2022. This milestone marked Lowestoft Estate's maiden Jimmy Watson triumph, making it only the third time a Pinot Noir has clinched this esteemed accolade.
Liam McElhinney, Chief Winemaker at Lowestoft Estate Wines, expressed his elation and gratitude, acknowledging the monumental collective effort of the entire team.
"It's a bit surreal to be honest, my heart was pumping out of my chest when it was announced, my partner Gemma was beside me and she squeezed my hand with delight," said McElhinney.
"What a journey it has been, to win such a prestigious award with a Pinot Noir from Tasmania that is very close to our hearts, it's phenomenal.
"There are so many people behind the scenes that make it all happen, it's the ultimate team effort when you get to this level, so I was so proud of our team."
The win encapsulated the dedication and resilience of the Lowestoft Estate team, exhibited through challenging times, transforming adversity into triumphs.
"The team will be on cloud nine right now, next week there will be a party… during COVID it galvanised us and brought us together, and this is what happens, tough times create diamonds.
"It's a massive endorsement for this very special vineyard, it's three hectares in the northern suburbs of Hobart, which by all rights should be sub-division, but Peter Fogarty (Founder & Chairman) and his vision to keep the vineyard going and aim for the stars with Pinot from that site is just awesome.
"Harvest sounds glamourous, but it is actually a very stressful time of the year, and you are really pushing people to get the best out of them over an extended period and my team just delivers every time, they are the people that make it happen."
Calabria Family Wines and their McWilliam's Wines scooped the pool with four major trophy award wins, including the Best New South Wales (inc. ACT) Shiraz, the Bill Chambers Trophy for Best Fortified Wine, the Douglas Seabrook Trophy for Best Single Vineyard Wine and the Trevor Mast Trophy for Best Shiraz.
Stephanie Lucas, Winemaker at Calabria Family Wines, expressed delight over their multiple wins.
"It has been a really exciting and fortunate day for Calabria and McWilliam's and I think we have had some wonderful growers produce some exceptional fruit and that has been showcased at these awards," said Lucas.
"The Melbourne Royal Wine Awards are very prestigious, and you gain a lot of media and attention at these awards… they really are the best of the best.
"Our wins will certainly grab some attention for us, which is great."
Handpicked Wines' 2022 Handpicked Wines Wombat Creek Vineyard Yarra Valley Chardonnay was dominate in the Chardonnay category, with this single wine taking out the Best Victorian Chardonnay, Best Chardonnay and the François De Castella Trophy for Best Young White.
It was a result that Peter Dillon, Chief Winemaker at Handpicked Wines, believes will have a significant impact on Handpicked Wines.
"I'm absolutely elated, I couldn't be happier," said Dillon.
"To win best Victorian Chardonnay and then Best Chardonnay was a fantastic result, and we didn't anticipate it going anywhere beyond that, so to win the François De Castella Trophy was icing on the cake.
"The benefits of winning a trophy like these, overnight there is excitement.
"I couldn't be prouder of the team, Handpicked is a smaller business in an Australian and global sense, family-owned since 2013 with wineries spread across the country, so a wine like this has been conceptualised and born in the Yarra Valley but finished in the winery at the Mornington Peninsula, so across the board, it's fantastic work from all involved."
Melbourne Royal CEO Brad Jenkins was delighted with the quality of trophy winners and the strength of the competition this year.
"What a wonderful celebration it has been for the Melbourne Royal Wine Awards for 2023," said Jenkins.
"I thank all the winemakers who entered and hope they had a fantastic time at our incredible luncheon.
"It truly has been a remarkable celebration and it just showcases the excellence and innovation in the wine industry.
"Congratulations to all of the winners, we trust you will get great value using the Melbourne Royal seal of excellence in your marketing and packaging, and we look forward to the Melbourne Royal Wine Awards continuing to grow and prosper just like the Australian wine industry."
The 2023 Melbourne Royal Wine Awards once again showcased outstanding excellence in Australian winemaking. From historic triumphs to remarkable achievements by various wineries, this prestigious event highlighted the passion, dedication, and exceptional craftsmanship of winemakers across the nation.
For a full list of winners of the 2023 Melbourne Royal Wine Awards, click here.