Celebrating the Jimmy Watson: 2013 Jimmy Watson Memorial Trophy Award Winner – Yabby Lake Vineyard
23 Oct 2023 / Wine / Melbourne Royal Wine Awards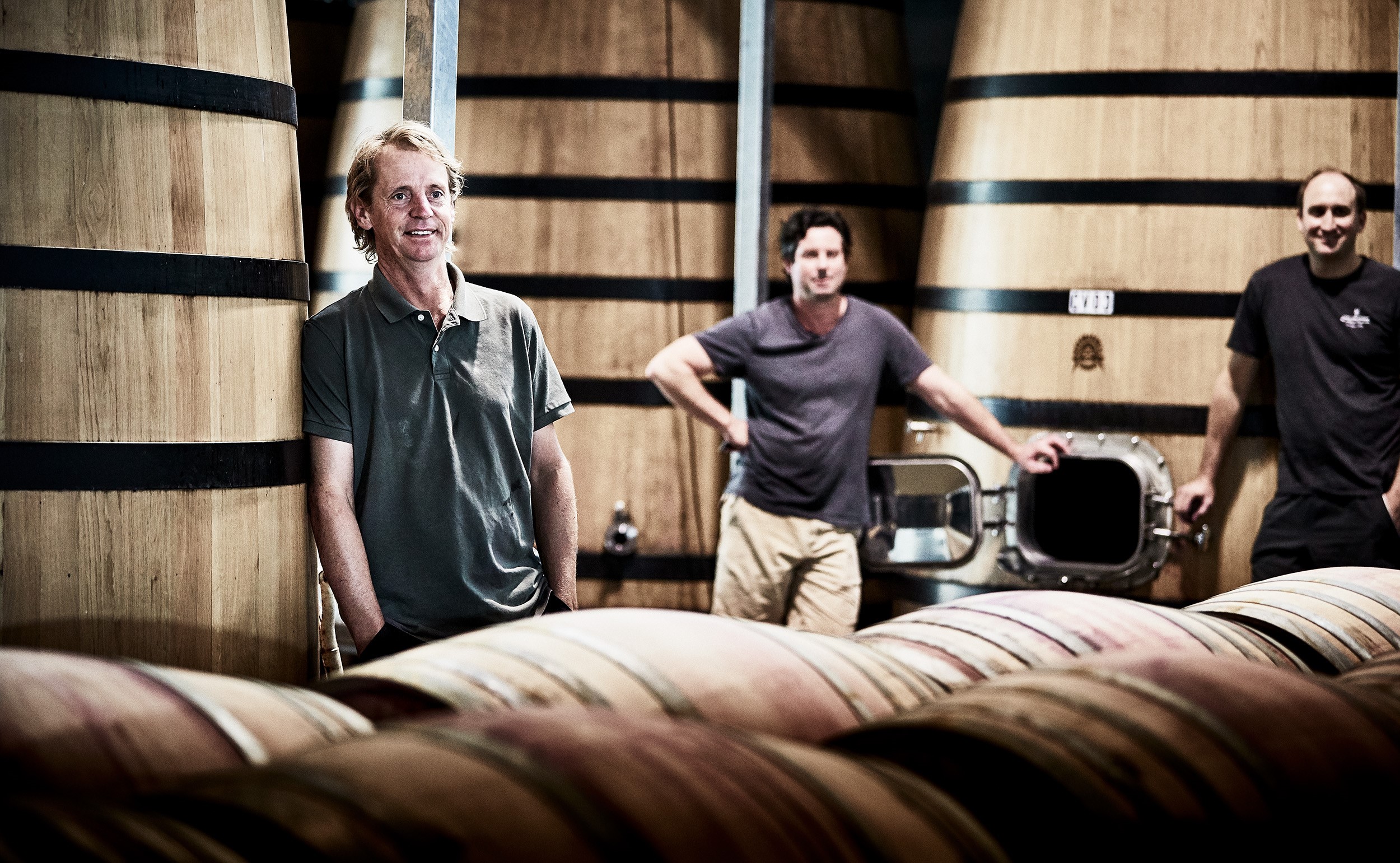 The Australian wine industry is no stranger to excellence, with dedicated winemakers consistently pushing boundaries. One award has consistently celebrated this dedication: the Jimmy Watson Memorial Trophy for Best Young Red Wine, which is presented each year at the Melbourne Royal Wine Awards.
Established in 1962, this prestigious accolade has recognised the finest in Australian winemaking. As we approach the 60th awarding of this esteemed trophy on November 3 at the Melbourne Royal Wine Awards Trophy Presentation Luncheon, to be held in the iconic Victoria Pavilion, we seek to reminisce and celebrate some of the most memorable recipients of the Award.
Here we uncover the remarkable story of the 2013 Jimmy Watson Award winner, Yabby Lake Vineyard and their ground-breaking win with their Block 1 Pinot Noir - which was the first Pinot Noir ever to win the revered Jimmy Watson Trophy, after 52 years of the award.
Yabby Lake Vineyard, established by the Kirby family in 1998 in Tuerong, is located in the northern part of the Mornington Peninsula in Victoria. Over the past decade, the vineyard has built a reputation for single vineyard chardonnay and pinot noir of great purity and character.
Led by General Manager and Chief Winemaker Tom Carson, their philosophy is to craft wines that speak of their site and the season in which they were grown. It's the attention and care in the vineyard that is most critical to allowing this expression.
Their vision and dedication have led to some exciting accolades in recent years, none bigger than their history-making 2013 Jimmy Watson Trophy win, and we caught up with Tom to reflect on the achievement of the win, how it came to pass and his personal wine journey.
A Life Steeped in Wine
Tom Carson's journey into the world of wine began in a rather unconventional manner. He initially worked in bottle shops, where he discovered his love for the wine section. But it was a friend's experience working in the vineyards of Domaine Chandon in the Yarra Valley that sparked his fascination with winemaking. Intrigued, Carson decided to give it a try, spending a year working in the vineyards and uncovering the challenges and joys of viticulture.
During this time, he learned about winemaking and the possibilities it held. His pivotal moment came when he met a winemaker, Wayne Donaldson, who had just completed his winemaking studies. Carson was enthralled by the idea that winemaking could be studied, and it sparked a profound interest in him. This revelation led him to pursue formal education in the field.
"It just got me right from the start," recalls Carson.
"It was just the whole agricultural side of it, growing grapes, dealing with nature, being outside, and then creating these wines, out of grapes, grown in these amazing regions.
"So, it was just right from the start, the whole process just captured me… I was just hooked."
In 1989, Carson enrolled in Oenology at Roseworthy Agricultural College, marking the formal beginning of his winemaking journey. His first winemaking experiences took him to Tim Knappstein in the Clare Valley in 1991 and 1992, where he began to explore the potential of Pinot Noir in Australia. It was during this time that he worked with the first two vintages of Lenswood Vineyards' Pinot Noir.
Carson's journey took a pivotal turn in 1992 when he first travelled to Burgundy, France. This experience deepened his understanding of winemaking and introduced him to the Old-World traditions. He returned to Australia for two consecutive vintages as an assistant winemaker to James Halliday at Coldstream Hills in 1993 and 1994.
In 1996, Carson seized the opportunity to realise the Rathbone family's vision when they became the new owners of Yering Station in the Yarra Valley in Victoria. During his 12-year tenure, Yering Station earned significant international acclaim, including the prestigious International Winemaker of the Year Award at the 2004 International Wine and Spirit Competition in London. Carson's time at Yering Station allowed him to further his winemaking skills and take on international experiences in Burgundy and Champagne.
"It was a time of huge growth for the [Yering Station] brand," reflects Carson.
"Building the winery, establishing the brand and expanding production, it was great working with them, and we really achieved a lot of really special things."
Carson went on to join Yabby Lake in 2008, driven by a vision for Yabby Lake Vineyard and Heathcote Estate that promised exciting recognition for the future. It was set to be a pivotal move.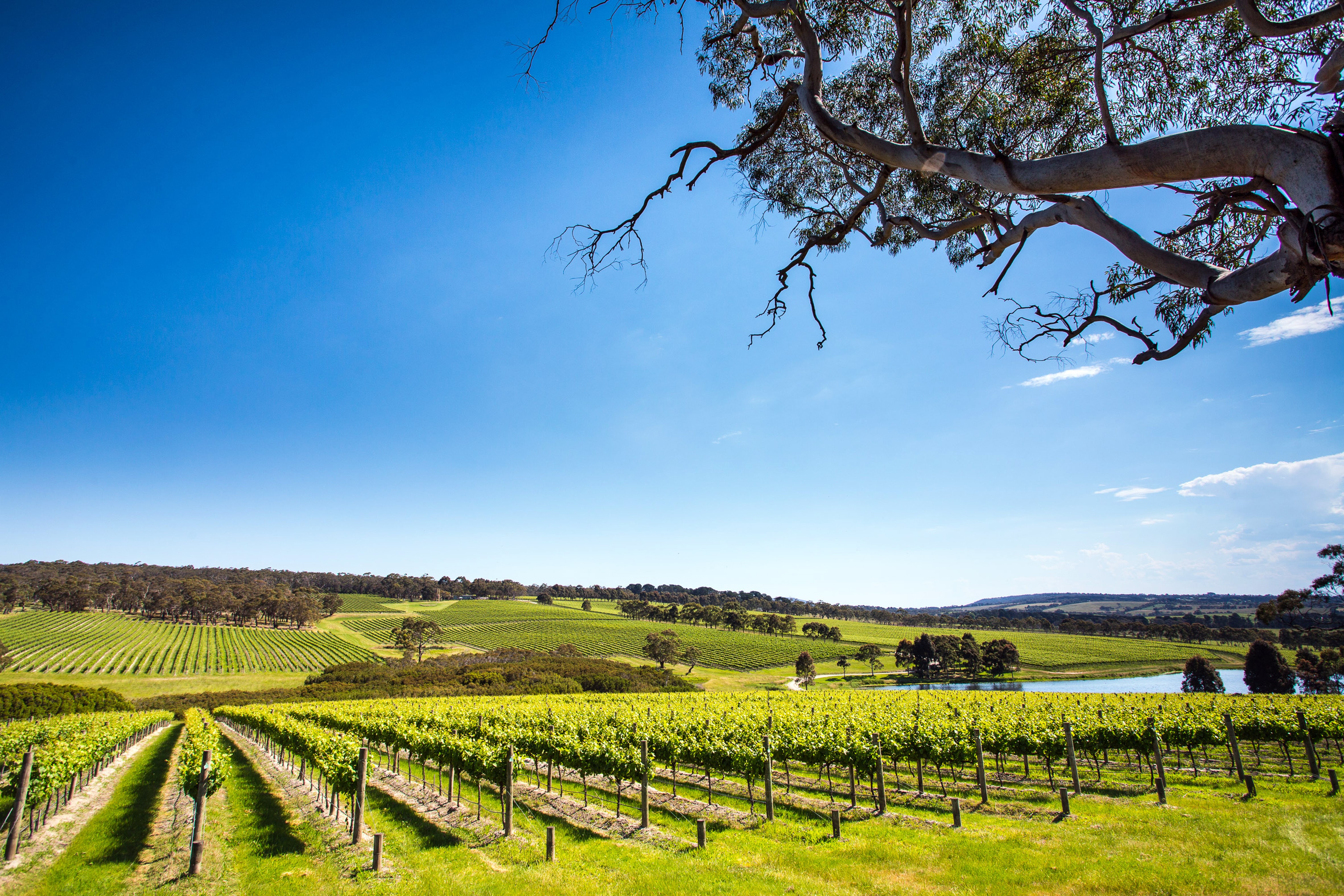 A Vision Realised
When Carson arrived at Yabby Lake, he saw not only the stunning vineyard site but also the meticulous planning that had gone into its establishment. The vineyard's design was based on an extensive soil survey and thoughtful vineyard block planning, which considered the best variety and clone for each soil type across the site. The attention to detail and understanding of the vineyard's potential excited Carson. He recognized that this vineyard had the capability to produce remarkable wines.
The first vintage that made Carson realise the immense potential of Yabby Lake was in 2008. It was a year when everything seemed to align perfectly. The Chardonnays were exceptional, and the Pinot Noirs showed a depth and intensity that was truly remarkable. This vintage marked a turning point, affirming that Yabby Lake had the ingredients for producing exceptional wines.
"In 2008 we had a taste of what the vineyard could produce, making the first block wines, visiting London in late 2009 Matthew Jukes was so taken by the wines, everything seemed to come together," says Carson.
"Then 2010 came along, we just had these really great Chardonnays and some Pinots that were really quite profound.
"They were dark in colour and they had lovely extract, they really looked like a serious Pinot.
"I thought, oh, this is going to be good, and it turned out to be a very good vintage, particularly for Chardonnay.
"The Chardonnay actually won 3 trophies at the Melbourne Royal Wine [Awards, , including the Francois De Castella award for the best young white wine, The 'White Jimmy' so that really gave us a taste of a bit of wine show success and endorsed our approach."
The Significance of the Jimmy Watson Memorial Trophy Award
The Jimmy Watson Memorial Trophy Award is one of the most renowned and respected accolades in the Australian wine industry and the award you want to win. It has a unique place in the hearts of winemakers and wine enthusiasts alike.
The culmination of Carson's dedication and Yabby Lake's exceptional terroir came to fruition when they were awarded the Jimmy Watson Memorial Trophy Award for the Best Young Red Wine in 2013.
Carson's success in the 2013 Jimmy Watson Award not only elevated Yabby Lake's profile, but also showcased the potential of Australian Pinot Noir. It was a significant moment not only for the winery, but for the entire industry.
Winning this award, which had long been dominated by Cabernet or Shiraz, was a testament to Carson's innovative approach and unwavering commitment to producing top-quality Pinot Noir.
"The Jimmy Watson is the most well-known, famous red wine trophy in Australia, there's no doubt about that," says Carson.
"The fact that we produced the first Pinot Noir to win the trophy, it was fantastic for everybody here at Yabby Lake and the owners, just an incredible moment for us.
"It was also a huge moment for the variety… I just felt like we were sort of accepting it on behalf of all Pinot producers that we produced the wine that did it.
"It's a variety that finally got there, and it was just a huge moment… it was so satisfying."
Winning such a prestigious award can really make a winery and for the case of Yabby Lake Winery, this really propelled the business forward.
"The Jimmy Watson does have a lot of power," Carson says.
"It has a lot of power in the market and consumers know about it.
"There's a lot of wine trophies in Australia that get awarded, nobody knows what they're about, they don't understand the process… but the Jimmy Watson sort of transcends all that, and within the industry, it's huge recognition from your peers, who are often the judges that are judging these wines.
"To award it and win that award is such a huge moment, it does put your brand on the map, and it gets everybody talking… it's a real moment."
Advice to Aspiring Winemakers
For those aspiring to make their mark in the wine industry, Carson offers valuable advice. He emphasises the importance of passion, commitment, and unwavering dedication. Set high expectations for the quality of your wines and never compromise. Learn from others, travel, taste widely, and continuously work to improve your craft. Understanding your vineyard's potential is crucial, and tasting wines from around the world can provide valuable reference points.
But it doesn't come down to just one individual, it is truly a team effort.
Carson recognises the importance of the team in producing exceptional wines and he himself has a team of experienced individuals who share his vision and collectively contribute to the success of Yabby Lake Vineyard.
"The team here is incredibly important," says Carson.
"Our vineyard manager, Thomas Schulz, who's only been with us for a couple of years is incredibly knowledgeable and dedicated and just great to work with.
"We've got three winemakers, so four of us now – myself, Chris Forge, Luke Lomax and Thomas Borghesi - and together we have over 50 vintages experience dealing with the vineyard here, so that is invaluable.
"That's what makes the quality of the wine every year, because we have the knowledge, we have those 50 years of experience embedded in this business that can make sure that, every year, we do the best we possibly can, and we leave no stone unturned to make sure that the wines are as good as they possibly can be."
Carson's journey from working in bottle shops to winning the 2013 Jimmy Watson Memorial Trophy Award at Yabby Lake Winery is a testament to the transformative power of dedication, commitment, and a deep love for winemaking.
His story is an inspiration to aspiring winemakers and a reminder that excellence can be achieved through unwavering determination and a team committed to producing the finest wines.