Celebrating the Jimmy Watson: A Senior Winemaker's Odyssey at Bleasdale Vineyards in Langhorne Creek
19 Oct 2023 / Wine / Melbourne Royal Wine Awards
In a glorious celebration of Australian winemaking, the 60th annual Jimmy Watson Memorial Trophy stands as a testament to the rich history and unparalleled artistry of winemakers in Australia.
Established in 1962, the Jimmy Watson Memorial Trophy has become a pinnacle of achievement in the Australian wine industry, honouring excellence in young red wines. Amongst the illustrious ranks of winemakers, Paul Hotker's triumph in 2019 left an indelible mark, securing his place in this prestigious legacy. As we commemorate six decades of this esteemed accolade in 2023, we reflect on Paul's exceptional achievement four years ago.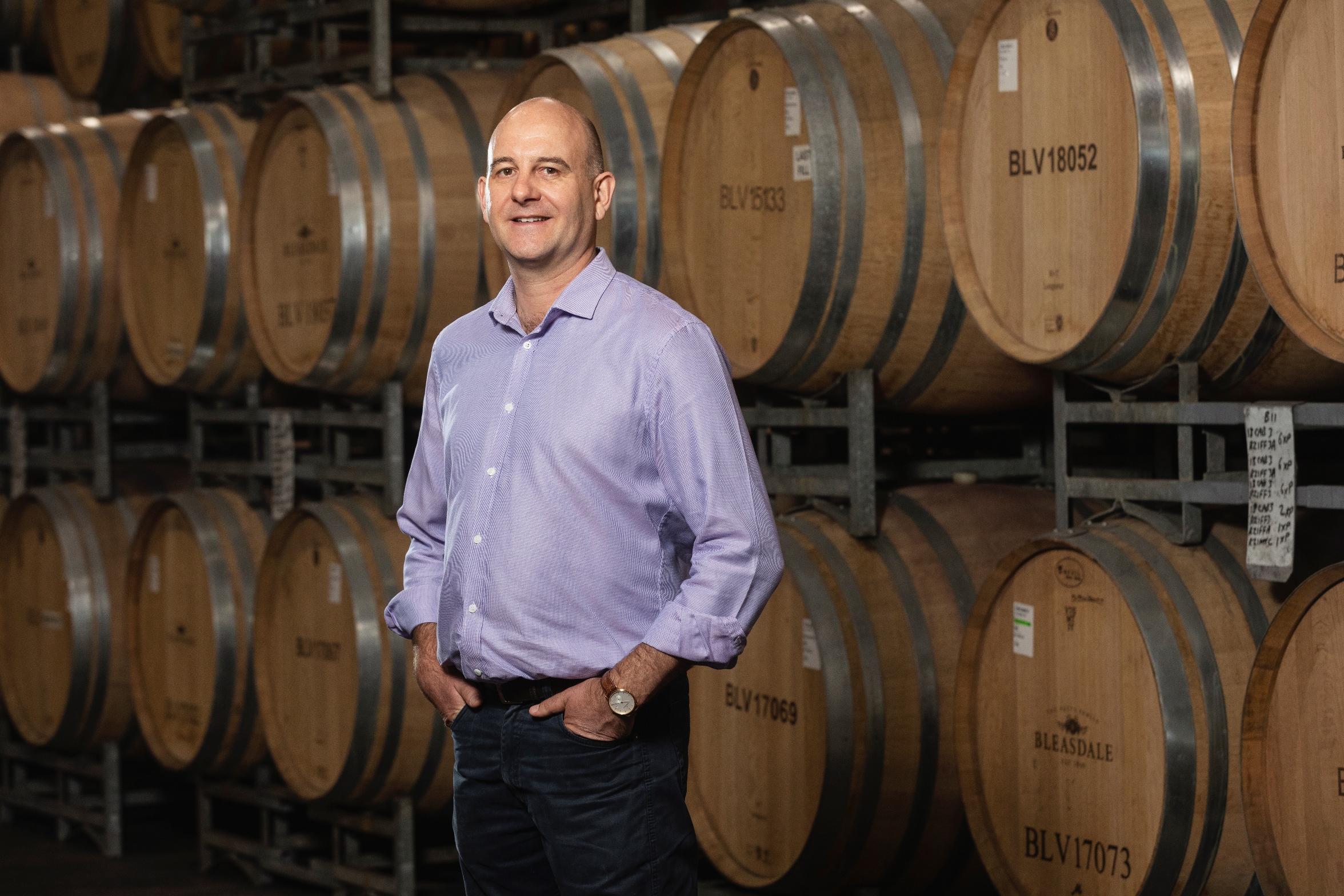 In the heart of South Australia's historic wine region, Langhorne Creek, stands Bleasdale Vineyards - a winery steeped in tradition and rooted in the annals of Australian viticulture. For Paul Hotker, the Senior Winemaker at Bleasdale, this is a place that embodies a life's work dedicated to the craft of winemaking.
Hotker, a name synonymous with excellence in the Australian wine industry, has devoted over 25 years of his life to the art of winemaking. His journey began unexpectedly, spurred by the need for employment during a period of high youth unemployment in Australia during the Bob Hawke days. From the humble beginnings of a vineyard worker, he steadily ascended through the ranks, guided by an insatiable thirst for knowledge and a natural aptitude for winemaking.
"I started as a vineyard worker and slowly worked my way up to senior winemaker," Paul reminisces.
This trajectory epitomises his perseverance and determination to master the craft.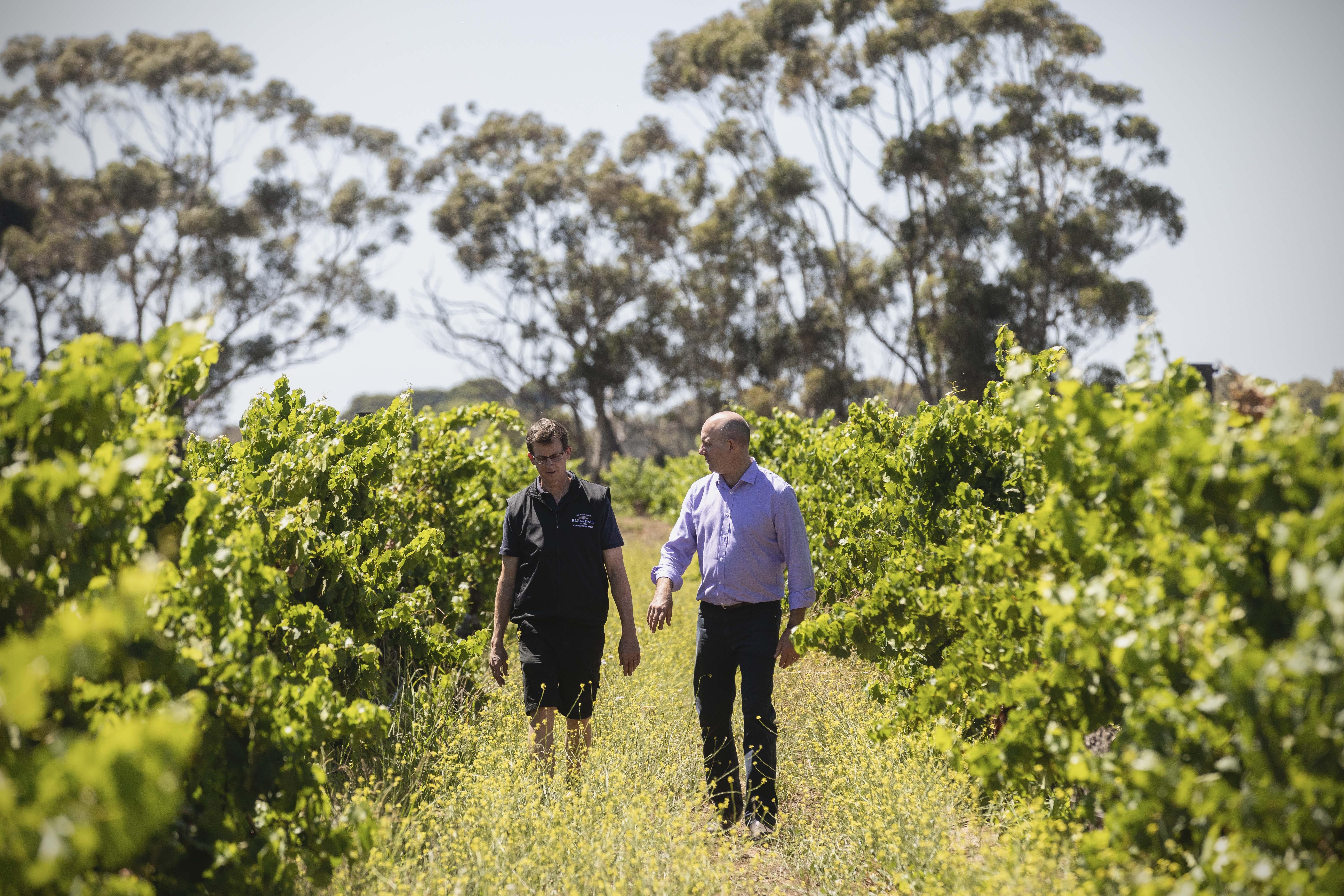 Langhorne Creek is an age-old wine region established by Frank Potts in 1850, where Bleasdale stands as a proud custodian. The region's unique reliance on winter flooding to irrigate vines and then the clay soils to retain that moisture for the hot summer ahead sets the backdrop for crafting exceptional wines.
"The average rainfall here is only about 350 to 400mm a year, but the Adelaide Hills close by gets up over a metre of rain, so if they get substantial rainfall over a couple of days, then that'll run down the river and flood the vineyards," explains Hotker.
"That can happen at any time of the year, there's good and bad times."
Hotker reflects on the dynamic landscape of the Australian wine industry, highlighting its shift from fortified wines to lighter, fresher table wines. This evolution mirrors his own winemaking philosophy - power with restraint and a focus on crafting delicious, enjoyable wines.
"I think in the industry 20 years ago, there was less overlap between viticulture and winemaking. and that's changing now," Hotker says.
"It's a really good thing.'
However, it was the prestigious Jimmy Watson Memorial Trophy win in 2019 that catapulted Hotker and Bleasdale Vineyards into the limelight.
"It was very emotional, really exciting, very overwhelming experience and I would love to do it again." says Hotker.
Winning this illustrious award with 'The Wild Fig,' a Shiraz Grenache Mourvèdre blend, was a moment of triumph and a testament to Hotker's ingenuity. The wine was a delightful surprise, a blend borne out of surplus with the intention of crafting a fun and delicious drink.
"I had some leftovers, and I went, oh well, I'll chuck all this together and find some good stuff and juice it up a bit.
"This is pretty good," recounts Hotker.
"This will do really well in the bar scene, local, Chinese restaurants and that sort of thing, because it's just a fun wine to drink… it's just delicious.
"And it's often the way, I've got a lot of different parcels to play with, so I can put all kinds of blends together here, and some are fun wines, some are serious wines, but wine is just a drink at the end of the day, so it should be fun.
"And, you know, it should just be delicious… and this wine fit that mould perfectly."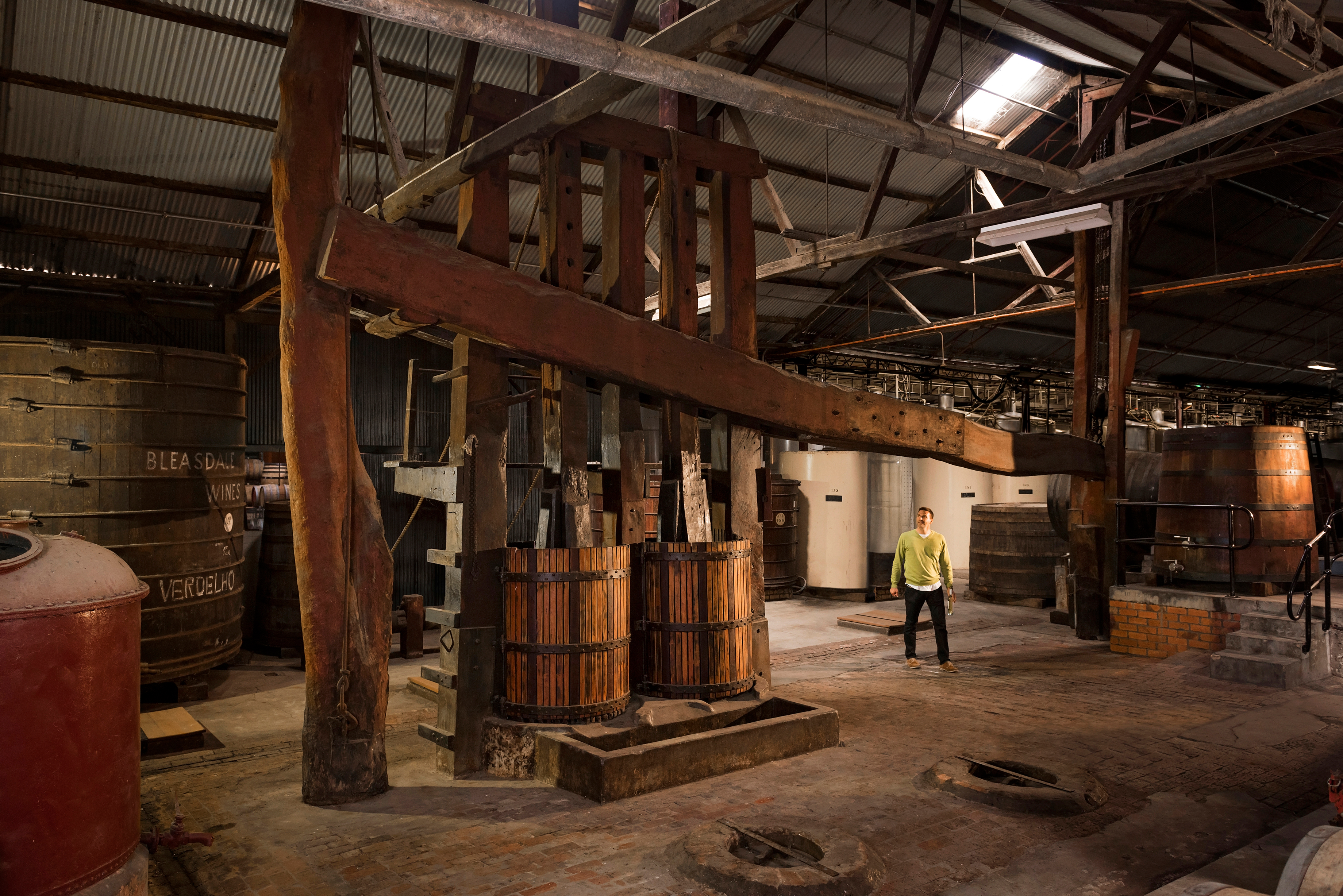 Hotker emphasises the importance of experimentation and pushing boundaries in winemaking. Winning the Jimmy Watson Trophy has granted him the freedom to explore unconventional ideas, constantly striving for perfection and innovating to create wines that captivate the palate.
Reflecting on the broader Australian wine industry, Hotker envisions a promising future. He acknowledges the shift towards embracing diverse grape varieties, exploring the potential of Spanish, Greek, and Italian grapes that could redefine the Australian wine landscape in the coming decades.
For Hotker, winemaking is not just a profession; it's a passion deeply ingrained in his soul.
"I really enjoy putting wines together. whether it's a five-barrel blend or 100 barrel blend, each half barrel often makes a difference. So, I just enjoy playing with wines until you can get harmony into the wine." Hotker says.
"When you get it right, it's like a choir of angels… the wine starts to sing and you go, wow, we've nailed it.
"I really get a lot of pleasure out of that."
As we stand on the cusp of the 60th awarding of the Jimmy Watson Memorial Trophy, Hotker's journey remains an inspiration. From vineyard worker to senior winemaker, his dedication, creativity, and relentless pursuit of excellence have etched his name in the annals of Australian winemaking, leaving a lasting legacy for generations to come.