Celebrating the Jimmy Watson: The Rise of Fallen Giants
31 Oct 2023 / Wine / Melbourne Royal Wine Awards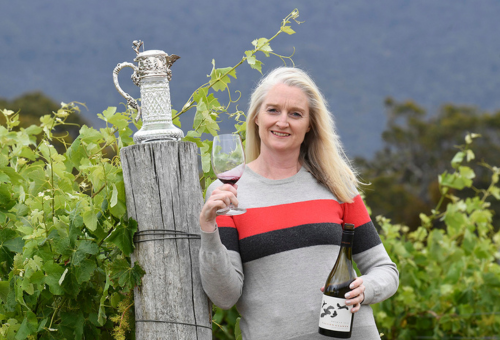 In the heart of the Grampians, amid the breathtaking landscapes of Victoria's winemaking region, there lies a hidden gem – Fallen Giants Vineyard. This picturesque estate, home to some of Australia's most remarkable Shiraz vines, has been gaining recognition for its exceptional wines.
In 2021, Rebecca Drummond, the Viticulturist behind this family-owned winery, clinched the prestigious Jimmy Watson Memorial Trophy for their Fallen Giants 2019 Shiraz.
As we prepare to celebrate the 60th awarding of the Jimmy Watson Trophy in 2023 at the Melbourne Royal Wine Awards, we take a closer look at Rebecca's remarkable journey and the impact of her win on the winery and the Grampians region.
A Triumph Worth Waiting For
When asked about her thoughts on winning the coveted Jimmy Watson Trophy, Rebecca Drummond reflects on the milestone very fondly.
"While winning the Jimmy Watson was incredibly humbling, it did reinforce that we were on the right path in terms of our approach to farming and our winemaking.
"We had decided a few years before we wanted to start farming organically and really shift our focus to detail rather than volume.
"When your peers then pull that wine out of a lineup blind, it is pretty exciting!"
Winning this esteemed award validated the hard work and dedication that Drummond and her team had invested in their vineyard and winemaking practices.
For Drummond, the Jimmy Watson win marked a turning point in her career. It wasn't just a trophy; it was a recognition of the values and principles that had guided her journey. This victory was not only a celebration of their 2019 Shiraz, but also a testament to the quality that organic farming and meticulous winemaking can achieve.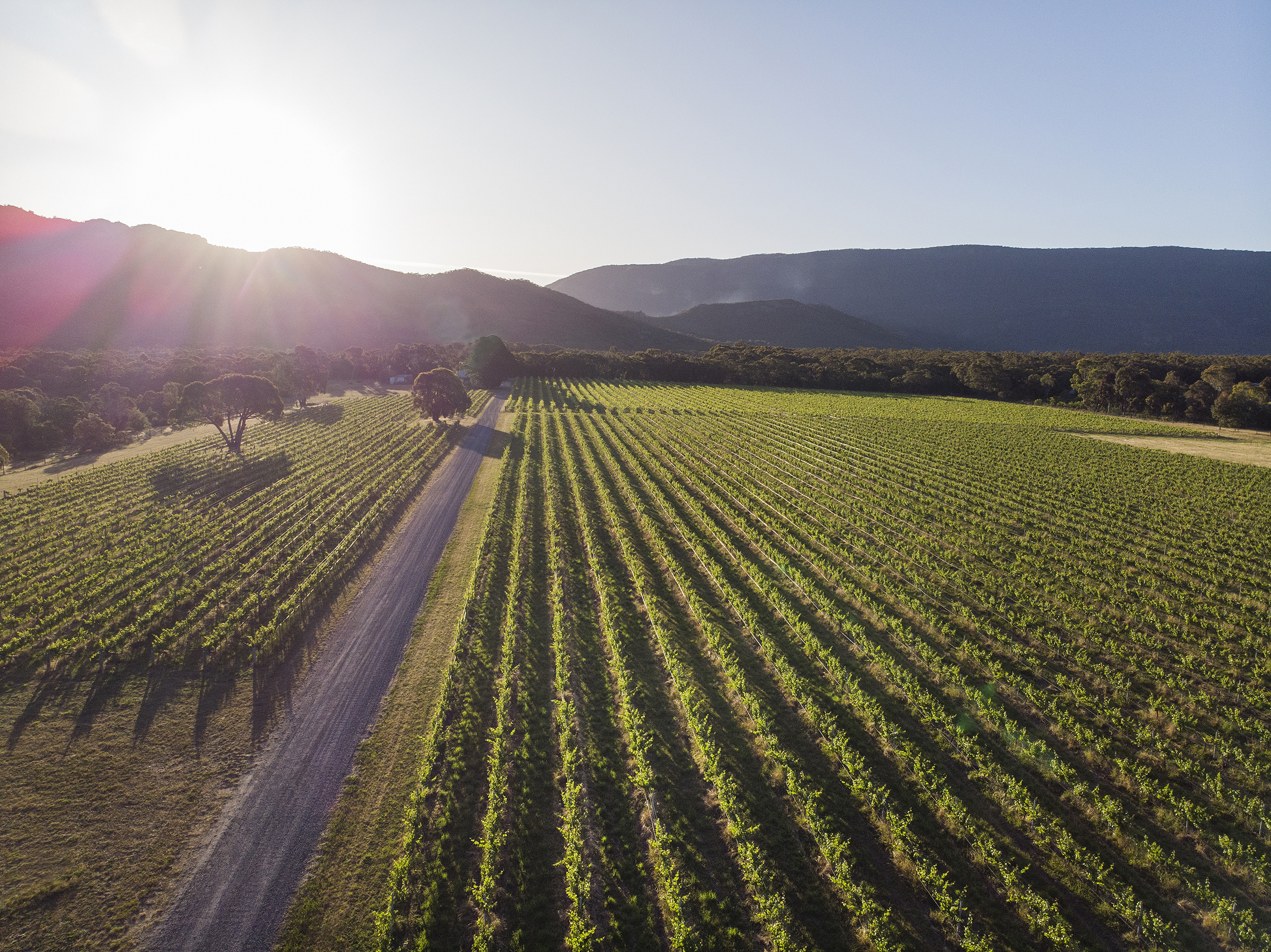 The Impact of a Jimmy Watson Win on a Winery
Drummond emphasises the significance of the Jimmy Watson Trophy for a small, family-owned winery like Fallen Giants is significant.
"The increase in brand awareness and visitation has been huge," says Drummond.
"One of our key aspirations at Fallen Giants was that we contribute to the reputation of the region... so it is nice to see people making the effort to visit not only us, but also our neighbours.
"There is so much great wine in the Grampians, once people start researching or planning a trip, they realise all the great iconic wines that they know.
"Hopefully, we have contributed in a small way to this."
The Jimmy Watson Trophy has not only brought recognition to Fallen Giants, but has also shone a spotlight on the Grampians region as a whole. It has encouraged wine enthusiasts to explore the area's rich winemaking heritage and its diverse, high-quality offerings. The winery's success has, in turn, translated into a stronger, more vibrant wine community in the region.
The Evolution of Winemaking Practices and Philosophy
Drummond's journey in the wine industry has been a profound exploration of her farm, her vines, and her commitment to organic farming. She describes herself as a vigneron, a grape farmer. Her journey is rooted in understanding her land and her vines. She believes that while the old-world winemakers focus on vineyards, the new world often places emphasis on people. With vine age on their side (their vineyard at Fallen Giants is 54 years old), Rebecca's philosophy centres on farming well and letting the unique site characteristics shine through in their wines.
Drummond's winemaking philosophy is deeply influenced by her travels to France, where she had the opportunity to learn from the world's top producers in the Rhône region.
"As part of our scholarship, we went to France.
"We visited many of the top producers in the Rhone, and it became very clear that if you want to be world-class, you need to farm with an organic or biodynamic mindset.
"We are already certified organic, but it showed us that we can push harder in this space."
She cites an afternoon spent with Eric Texier, a pioneer in biodynamic and natural winemaking in the Northern Rhône, as a transformative experience. It instilled in her a sense of urgency to constantly improve and refine their farming practices.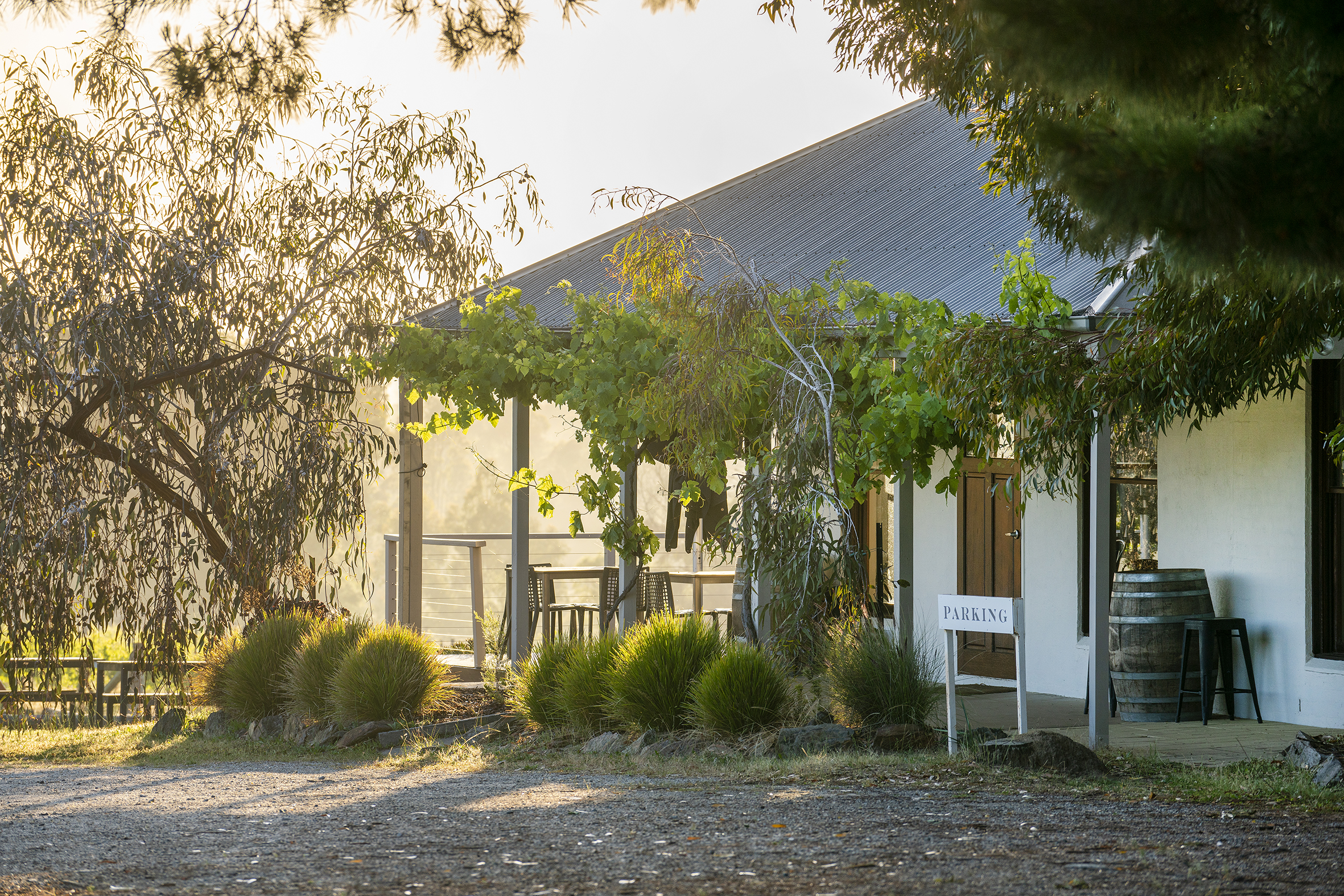 A Journey Full of Memories and Wisdom
When asked about memorable moments from her winemaking journey, Drummond, ever humble, chooses to share her wisdom and advice for aspiring winemakers.
"Again, as a vigneron, I think if you are passionate about wine, learn how to farm.
"Given the industry is struggling across many parts of the country, it is possible to lease a decent vineyard and get started.
"My key piece of advice is to farm for the long term.
"What can you do to leave this vineyard in a better place than when you started?"
Drummond's story is a testament to the power of dedication and the pursuit of excellence in winemaking. It's a reminder that even in the competitive world of wine, small, family-owned wineries can thrive and make a lasting impact, not just with their wines but with the principles they uphold and the communities they support.
As we look forward to the 60th awarding of the Jimmy Watson Trophy in 2023, Rebecca Drummond and Fallen Giants Vineyard stand as a beacon of inspiration for winemakers across the country. Her journey from humble beginnings to winning one of Australia's most prestigious wine awards is a reminder that with passion, perseverance, and a commitment to organic farming, the sky's the limit for those who seek to leave a lasting mark on the world of winemaking. In the Grampians region, and beyond, Drummond and her Fallen Giants Vineyard are destined to be remembered as true champions in the world of Australian wine.