CEO Update: 2023 Show Wrap-Up
03 Oct 2023 / Melbourne Royal Show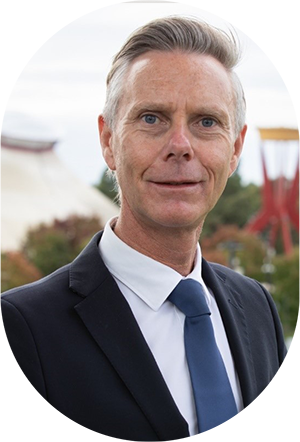 The Melbourne Royal team are most grateful for the support of Show attendees, volunteers, sponsors, partners, exhibitors and competitors. Your involvement contributed to Melbourne Royal presenting one of the most successful Shows in the organisation's 175-year history.
Over the 11 days of the 2023 Melbourne Royal Show from Thursday 21 September to Sunday 1 October, more than:
• 30,000 people attended on 10 of the 11 days
• 450,000 people attended over the 11 days
• 50,000 attended Sunday 23 and Friday 29 September
• 60,000 Show After Dark tickets were sold (entry after 4pm), breaking a 15-year record and a 48% increase on last year
The Melbourne Royal Show is the biggest Victorian major event that brings the community together to celebrate agriculture – producers, products and produce - from rural and regional Victoria to greater Melbourne, and it's for all Victorians.
The 2023 Melbourne Royal Show featured a refreshed program of much-loved favourites along with more farm experiences and animals, and massive new attractions and fabulous entertainment.
One of the special highlights was The Governor-General, His Excellency, General the Honourable David Hurley AC DSC (Retd) and Her Excellency, Mrs Linda Hurley attending on Thursday 21 September to officially open the 2023 Melbourne Royal Show, for which we were most honoured and grateful.
To mark the special occasion there was a special fly-over by an Air Force Roulette and No. 100 Squadron aircraft along with 100 personnel of Australia's Federation Guard in celebration of 175 years of Melbourne Royal.
In response to valuable visitor feedback last year, we improved the site layout and provided more amenities and capped daily ticket sales to further enhance the visitor experience this year.
We trust the changes we made this year contributed to you having an enjoyable experience with family and friends and you now have lots of happy memories from your day at the 2023 Melbourne Royal Show.
The true stars of the Show were the thousands of animals and their handlers all vying to win a coveted Melbourne Royal blue ribbon. From livestock and their handlers to show horses and their champion riders, poultry and their fanciers and the championship dogs and their owners.
More than 3,800 (15% more than last year) of the most intricate creations of the art, craft and cookery entrants were on display along with the strength and skill of the woodchoppers all striving to claim a Melbourne Royal blue ribbon.
We are incredibly grateful for the thousands of competitors who competed to win a coveted Melbourne Royal Blue ribbon and the hundreds of volunteers who generously provided their valuable time to assist us present the 2023 Melbourne Royal Show.
Thank you to:
Melbourne Royal Competition Committees for their tireless work, commitment, passion and enthusiasm to maximize the appeal and success of their respective competitions. We are most grateful for their involvement and support.
The 1100 volunteers who assisted us deliver the event, involved a variety of roles from judges, stewards and customer service.
Competitors and exhibitors for taking part in the Show and congratulations to all those who won a coveted Melbourne Royal blue ribbon.
Melbourne Royal members. We welcomed a significant number of new members this year and I trust those who chose to be members enjoyed great value and benefit from being a member.
Principal Partners & Major Sponsors - Coca-Cola Europacific, Paramount+, Metro, Sushi Hub, and Channel 9. Sponsors - Spotlight, Agriculture Victoria, PURA, Wonder Pies, St Remio, Mitsubishi Motors, Showtime Attractions, Kubota, Life Wise, Cirka and Select Events. Thank you to all our valued official partners and sponsors for their support and involvement.
Carnival operators, showbag retailers, food vendors and retail exhibitors
Hundreds of casual staff and more than 900 businesses that were involved in some way with the 2023 Show including suppliers and service providers.
Considerable thought, planning and effort went into maximising the appeal and success of the 2023 Melbourne Royal Show and I am incredibly proud of the Melbourne Royal team for their commitment, energy and enthusiasm to presenting a fabulous event.
To further strengthen the community and economic value of the Melbourne Royal Show we amplified the prominence of agriculture this year by featuring more farm experiences and animals for visitors to enjoy, along with producers showcasing their produce and products from rural and regional Victoria.
Th value and importance of the Melbourne Royal was highlighted in a soon to be released Economic, Social, and Environmental Impact Assessment conducted by Geografia. The report reveals that Melbourne Royal's activities – particularly the Show - contributed significantly to the region.
The study reported a:
Total Gross State Output of $450 million,
translating to an economic impact of $222 million on the State.
In terms of employment, Melbourne Royal's activities generates over 1,800 full-time equivalent jobs, resulting in a total economic impact equivalent to 825 jobs.
Melbourne Royal is proud of this fact, as it underscores the organisation and the Melbourne Royal Show's role in not only uniting the community, but also in bolstering the economic well-being of Victoria as a whole.
The Melbourne Royal Show is an iconic Victorian major event that brings much joy and happiness to the Victorian community, and we trust this is the case for you this year.
Over the past 175 years, the Melbourne Royal Show has grown and evolved to be a unique and valuable platform to celebrate agriculture, inspire excellence through competition and bring communities together. With your support, may this continue in the future.
Melbourne Royal greatly appreciates your support, and we look forward to your continued involvement in the 2024 Melbourne Royal Show from Thursday 26 September to Sunday 6 October.