CEO Update - April 2022
12 Apr 2022 / Melbourne Royal News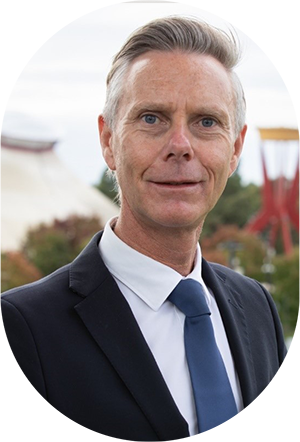 April kicks off our new membership year and I invite you to become a member of Melbourne Royal for the year ending 31 March 2023. Melbourne Royal membership is extraordinary value that offers you and your family unique benefits and privileges across the range of Melbourne Royal events, competitions and programs including our signature event, 2022 Melbourne Royal Show, set to run from 22 September to 2 October.  
This year at the Melbourne Royal Show we are elevating the member dining and hospitality experience. The Members' Dining Room will be located in the Port Phillip room that overlooks the arena and will offer great value a la carte meals for you to entertain family and friends. I encourage you to become a member today and be sure to tell your family and friends to become members so they can enjoy the savings and privileges too. 
Excitement is building for this year's Show as entries begin to open for Melbourne Royal agricultural and leisure competitions. Read below to find out details of competitions opening soon. There are a number of exciting new categories and innovations this year and I thank members of Melbourne Royal Competitions Committees for the considerable thought and work that has gone into preparing the Schedules for the respective competitions with our Melbourne Royal team. We look forward to attracting solid entries this year across all competitions and trust that all exhibitors enjoy every moment competing for a coveted blue ribbon and the ultimate title of Best in Show. Find all the details that you need to enter here. 
In March, we held the Melbourne Royal Board meeting at Lardner Park during Farm World 2022. While onsite at Farm World, Melbourne Royal Directors enjoyed the opportunity to watch the State Final of the Australian Young Farmer Challenge, run by the Melbourne Royal Emerging Leaders Group. Congratulations to the Clunes & District Young Farmers team, the victors on the day, who compete in the Australian Championships being held at the 2022 Sydney Royal Easter Show. I wish them luck as they showcase their agricultural talents and skills for the hotly-contested title. 
During Farm World, the Melbourne Royal Emerging Leaders Group held the second Agri-Chat of the series – Pathways into Dairy: Raising Aspirations in Agriculture. It was fantastic to be able to hold this forum in front of an interested and invested live audience. The Agri-Chat forum will be available to watch here on 14 April. 
It has been incredible to see fantastic events happening again at Melbourne Showgrounds. Meatstock 2022 drew huge crowds over their two-day event in March, with over 15,000 people enjoying the barbeque and music festival. The ever-popular Victorian Caravan, Camping and Touring Supershow was held on 6-10 April.  A huge number of people came through the event over the five days, over what was a busy weekend for events in Melbourne. I want to congratulate the event organisers for creating and running such successful events. I encourage you to visit melbourneshowgrounds.com to find out more about the most versatile venue in Melbourne. 
My congratulations go to Melinda Ralph on being appointed the new Chair of the Melbourne Royal Horses Committee. Melinda is passionate about the Melbourne Royal Horses In Action programme and has made a valuable contribution to the program over the past ten years. Melinda proudly embraces Melbourne Royal's unique traditions and is committed to continuously exploring ways to further enhance the exhibitor experience. 
There are plenty of other great things happening at Melbourne Royal and I encourage to keep reading through this April edition of Melbourne Royal News to find out more, like how the Melbourne Royal Australian International Beer Awards received record entries this year. 
Happy reading and happy easter!