CEO Update - April 2023
05 Apr 2023 / Melbourne Royal News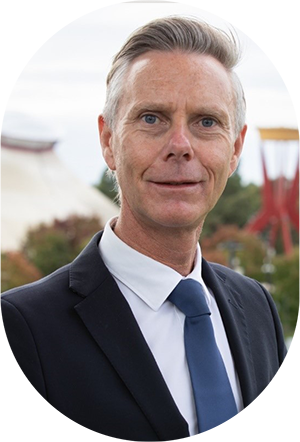 It's been an exciting start to our new membership year at Melbourne Royal with our highly anticipated 175th Celebration Gala Dinner being held in Victoria Pavilion at Melbourne Showgrounds on Saturday 1 April.
The Celebration Gala Dinner was a wonderful evening to officially launch our 175th anniversary celebrations for the year. I thank all the Melbourne Royal members, volunteers, exhibitors, life-long supporters and valued partners who attended evening to share stories and memories with each other and enjoy a fabulous evening of dining and dancing.
We are most grateful for the Victorian Minister for Agriculture, The Hon. Gayle Tierney for attending and being our special guest speaker.
I also sincerely thank the following Federal, State and Local members for attending:
The Hon. Danny Pearson, State Member for Essendon; Victorian Assistant Treasurer and Minister for Government Services; Worksafe and the TAC; and Consumer Affairs
Hon. David Littleproud, Leader of the Federal National Party and Shadow Minister for Agriculture
Peter Walsh MP, Victorian Member for Murray Plains, Deputy Leader of the Victorian Liberal and Nationals Coalition and Shadow Minister for Regional Development, Local Government and for Aboriginal Affairs
Emma Kealy MP, Victorian Member for Lowan, Deputy Leader of The Nationals, and Shadow Minister for Agriculture
Pierce Tyson; Mayor of the City of Moonee Valley
Following our Celebration Gala Dinner, we have proudly launched a website portal to commemorate and celebrate our 175th anniversary. I encourage you to visit the online portal and browse the fabulous collection of interviews, photos, videos, recordings and biographies on people who have been involved in Melbourne Royal.
We have also produced a range of commemorative wines and distilled spirits for our 175th anniversary including:
Limited release 2022 Macedon Ranges Chardonnay and the 2020 Heathcote Shiraz produced in collaboration with Hanging Rock Winery
Limited edition Australian Dry Gin produced in collaboration with Geelong's Anther Spirits and named after the year that Melbourne Royal was established – 1848
Specially crafted St Agnes XO Brandy, which is beautifully presented in a gift box, with only 175 bottles available
The above wines and distilled spirits can be ordered via melbourneroyal.com.au and more details about these products and items available are in our recent article.
The countdown to the 2023 Melbourne Royal Show to be held from Thursday 21 September to Sunday 1 October is now on with entries beginning to open for Melbourne Royal agricultural and leisure competitions. There is nothing like the thrill and excitement of winning a Melbourne Royal blue ribbon, in particular Best in Show, and this year will be even more special as Melbourne Royal celebrates 175 years with commemorative ribbons and prizes being presented. There are a number of exciting new categories and innovations this year and I thank members of Melbourne Royal Competitions Committees for the considerable thought and work that has gone into preparing the Schedules for the respective competitions with our Melbourne Royal team.
Our new membership year commenced on 1 April and I encourage you to be a Melbourne Royal member in our commemorative year. Melbourne Royal memberships have extraordinary value that offers you and your family unique benefits and privileges across the range of Melbourne Royal events, competitions and programs including our signature event, the 2023 Melbourne Royal Show.
I remind Melbourne Royal members that you have access to reciprocal rights at the 2023 Sydney Royal Easter Show, being held 6-17 April.

Happy Easter!

Brad Jenkins
CEO, Melbourne Royal ®