CEO Update - August 2022
22 Aug 2022 / Melbourne Royal News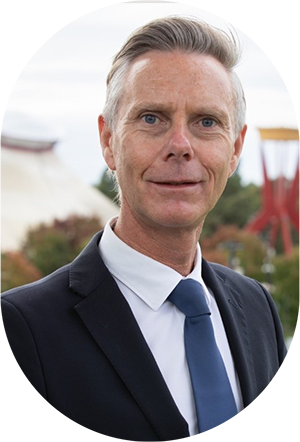 It's August and that means it's Show time very soon! There's less than a month to go until the opening day of the 2022 Melbourne Royal Show on Thursday 22 September.
After a two-year hiatus, the Melbourne Royal Show is back in 2022 with new attractions, more fun, bigger smiles and greater value. The 2022 Melbourne Royal Show will be a celebration like no other for Victorians to enjoy, with great family fun and farm experiences by day and a feast of fabulous food, entertainment and live music by night.
We were delighted to have the Hon. Gayle Tierney, Minister for Agriculture attend our media launch for the 2022 Melbourne Royal Show. At the launch, the Minister announced that through the support of Agriculture Victoria, all children aged 14 and under receive free entry to the 2022 Show.
This fabulous State Government initiative provides the opportunity for more families to attend the Show this year and have fun learning about where their food comes from and the value of Victorian agriculture. We are extremely grateful for the support provided by Agriculture Victoria, and we look forward to the Show being highly successful for all involved.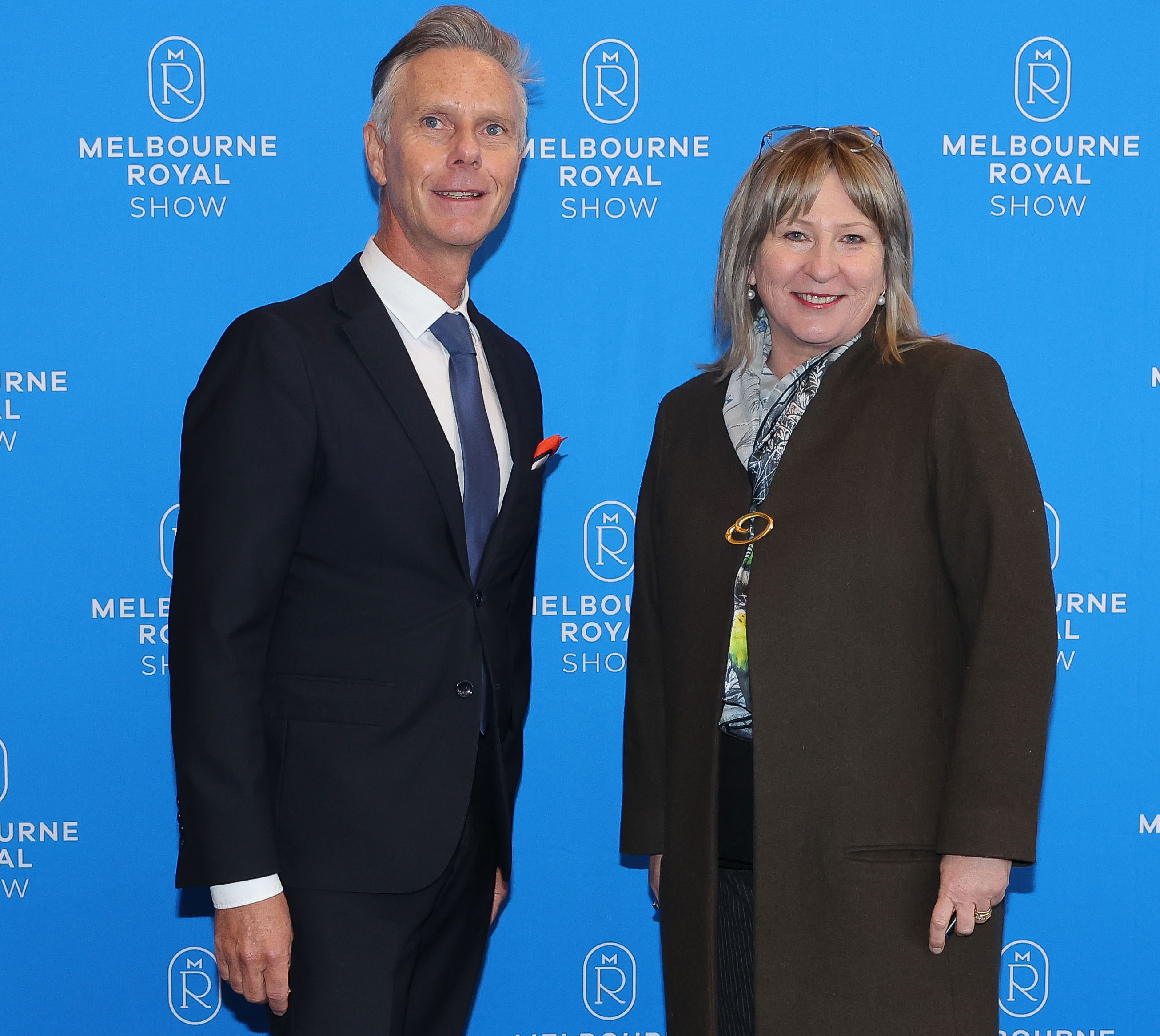 Pictured: The Hon. Gayle Tierney, Minister for Agriculture and Melbourne Royal CEO, Brad Jenkins
There is nothing like winning a coveted Melbourne Royal blue ribbon and this year it will be even more special. We have record entries in Horses in Action and solid entries across our agricultural competitions and leisure interest competitions such as Art, Craft and Cookery, Woodchopping and the All-Breeds Championship Dog Show. I thank everyone who has entered this year and trust you have an enjoyable experience.
As we prepare for the 2022 Show, the elephant in the room is Foot-and-Mouth Disease (FMD). The health and wellbeing of all animals is an absolute priority. Melbourne Royal has extremely high bio-security standards for all on site with stringent bio-security plans and protocols, and this year is no exception. We are working closely with Agriculture Victoria to further enhance our bio-security plan and practices with the shared goal in mind of keeping FMD out of Australia.
You can be assured that we continue to follow advice from State and Federal Government and the Chief Veterinary Officer on how best to protect livestock at this year's Melbourne Royal Show, and if this advice changes over the coming weeks we will act accordingly and advise exhibitors as required.
As we look forward to the 2022 Show, we are delighted to welcome a number of new sponsors in addition to Agriculture Victoria. PURA will be sponsoring the PURA Pavilion which will see 5 days full of adrenaline pumping woodchopping action, as well as 6-days of agricultural demonstration by way of milk and shearing shows. Children's multi-vitamin brand, Pentavite, will be bringing the Pentavite Junior Harvest Journey alive with larger-than-life hay bale displays and a digging-for-vegies activation. Melbourne-owned and operated bakery and larder, Baketico will showcase their award-winning Wonder Pies throughout a variety of food outlets at the Show and are also a proud sponsor of the Melbourne Royal Show in 2022.We are most grateful to have such wonderful support from organisations along with all our other generous sponsors and partners.
Coffee is a Melbourne favourite and sure to be popular at the 2022 Melbourne Royal Show. This year we are celebrating international coffee day on Saturday 1 October and announcing the trophy winners in our Melbourne Royal Australian International Coffee awards at the Melbourne Royal Show. The Australian International Coffee Awards is the only international roasting competition in Australia, and this year we received 708 entries with 19 countries represented. Thank you to those who made it possible, including the 9 baristas, 10 stewards, 5 event staff, and 21 Judges present over the 3 days of judging at Melbourne Showgrounds.
Thank you to all our members. I trust you will have an enjoyable time at the Melbourne Royal Show with family and friends and enjoy great value from the range of unique benefits and privileges available to you including free entry to the 2022 Show, guest pass and access to the Members Bistro, open during the Show from 11am daily.
We recently had the pleasure to acknowledge and celebrate some wonderful people who have been involved with the Melbourne Royal for many years. I congratulate all those who were presented with Distinguished Service and Achievement awards at the President's Luncheon held on the 29 July in the Victoria Pavilion at Melbourne Showgrounds. I trust you will enjoy reading more about the each of these worthy recipients of Distinguished Service and Achievement awards in the article below.
Earlier this month, we were delighted to welcome Frank Martinuzzo to the Melbourne Royal team as Executive Manager, Operations. Frank has more than 35 years' experience in event operations and venue management. Frank began his career at Melbourne Royal before establishing his own private consultancy business specialising in event operations, risk management and OH&S. We are delighted that Frank has chosen to return to our organisation on a permanent basis to lead our Operations team.
As we countdown the days to the 2022 Show, we look forward to the forthcoming Showbag launch on Tuesday 6 September and the all-new Herald Sun Showguide coming out as an online flip book on Wednesday 7 September, as well as in print including in The Weekly Times.
I look forward to providing you with more information on the exciting program and content planned for the 2022 Melbourne Royal Show in our special Show edition of the newsletter in September.