CEO Update - August 2023
25 Aug 2023 / Melbourne Royal News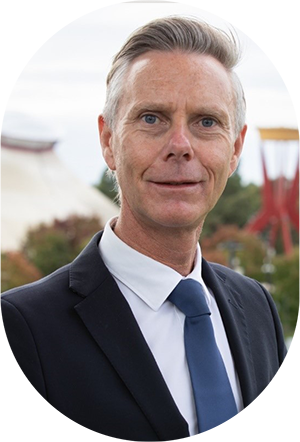 The Melbourne Royal Show is a remarkable and iconic Victorian major event that evokes joy and happiness amongst the Victorian community. Over the past 175 years, the Show has grown and evolved to be a unique and valuable platform to promote and celebrate agriculture, inspire excellence through competition and bring communities together.  
This year, to further strengthen the community and economic value of the Melbourne Royal Show, we are amplifying the prominence of agriculture even further. With the addition of two new animal precincts, the 2023 Melbourne Royal Show will feature more farm experiences and animals for visitors to enjoy along with producers showcasing their produce and products from rural and regional Victoria. 
Pleasingly, we have received a great response to the Livestock schedule for the 2023 Melbourne Royal Show which has translated to more entries this year and I thank all the exhibitors for entering and trust they have an enjoyable Show experience with family and friends. 
There is nothing like winning a coveted Melbourne Royal blue-ribbon and this year, during our 175th celebrations, it will be even more special with commemorative ribbons and prizes being given to winners of all the Rural and Leisure Competitions including Horses in Action, Woodchopping, to Art, Craft and Cookery, and the All-Breeds Championship Dog Show. We are most grateful to everyone who has entered this year and for the wonderful support we receive from sponsors of these competitions including Spotlight, McKenzie's Foods, Petcover, LifeWise Pet Food, Kubota, and Racing Victoria. 
The official launch for the 2023 Melbourne Royal Show held on Wednesday 9 August in Victoria Pavilion at Melbourne Showgrounds generated fabulous coverage on Channel 9 and in The Age, Herald Sun, The Weekly Times and Stock & Land. The stars of the launch were Billie, the new face of this year's marketing campaign and Ebonie Lee, last year's Garryowen winner and I thank both for being part of the launch. I also thank Farmer Darryl, Sushi Hub, St Remio Coffee and Wonder Pies for their involvement.  
In addition to amplifying the prominence of agriculture, the quality and variety of entertainment and attractions at this year's Show has been carefully curated to offer greater customer value and maximise the appeal and success of the Show. New entertainment and attractions include Bluey, Dinosaurs Unearthed Experience, Paramount+ Parade at 4pm every day; the Colours of the Outback Immersive Experience every night from 7.30pm and the internationally acclaimed Bello Nock, one of the world's greatest comic daredevils direct from the USA. 
The Show After Dark is sure to appeal to everyone with live performances from some of Australia's biggest recording artists, including Sheppard, Bliss n Eso and Conrad Sewell, thanks to a new partnership with entertainment powerhouse Mushroom Group. 
As we countdown to the opening day of the 2023 Show on Thursday 21 September, we look forward to the broadcast of a dedicated Melbourne Royal Show television special which will be aired on Channel 9 at 7.30pm on 14 September 2023. "The Show Goes On" prime-time special hosted by Peter Hitchener and Alicia Loxley, will feature wonderful historical footage and interviews with family and friends involved in the Show. We are truly grateful for the support that we receive from Channel 9 in promoting the Melbourne Royal Show and I sincerely thank Matt James, CEO and all the Channel 9 team.   
We are eagerly anticipating the Showbag launch on Tuesday 5 September and the release of the official 2023 Show Guide which will be published in the Herald Sun on Saturday 9 September and The Weekly Times on Wednesday 13 September. 
Beyond the Show, the National 4x4 Outdoor Show was held at Melbourne Showgrounds over three days from 18-20 August and it was an outstanding success. Melbourne Showgrounds is the ideal venue to showcase the incredible variety of outdoor leisure products and experiences for sale, from caravans, boats and 4WD to holidays and camping and fishing equipment. I thank the organisers, Exhibition & Trade Fairs (ETF) for choosing to hold the National 4x4 Outdoor Show at Melbourne Showgrounds and trust that exhibitors and visitors had an enjoyable experience.  
In a new initiative, Melbourne Royal is partnering with The Royal National Agricultural and Industrial Association of Queensland (RNA) and The Royal Agricultural Society of NSW (RASNSW) as part of collaboration with Dairy Australia to deliver the Australian Grand Dairy Awards. These awards, run by Dairy Australia since 1999, acknowledge excellence in Australian products and celebrate the craft of local producers in both domestic and international markets, while providing a platform to promote high quality Australian dairy. Only manufacturers of gold medal-winning products that are made from Australian milk and have already been through a rigorous judging process at Australian qualifying competitions (such as Melbourne Royal) are invited to enter the prestigious annual Australian Grand Dairy Awards. 
I look forward to providing you with more information on the exciting program and content planned for the 2023 Melbourne Royal Show in our special Show edition of the newsletter in September.