CEO Update - February 2022
16 Feb 2022 / Melbourne Royal News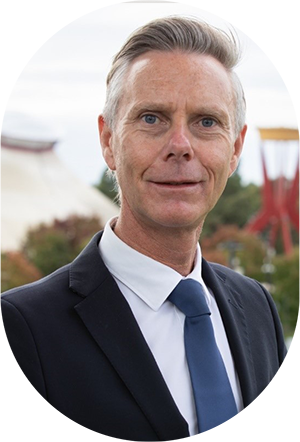 It's been great to see events and exhibitions come alive at Melbourne Showgrounds in recent weeks as confidence grows in holding and attending events this year. 
Already this year, the Pool and Spa Lifestyle Expo and the Melbourne Wedding and Bride Summer Expo were held at Melbourne Showgrounds and both attracted more visitors than expected. 
It's wedding season, and the Victoria Pavilion at Melbourne Showgrounds is quickly becoming a popular venue for Brides and Grooms to celebrate their special day.  
We are looking forward to more events, exhibitions, trade shows, award nights, music festivals, corporate family days, gala dinners, and conferences at Melbourne Showgrounds in the coming months. The list includes but is not limited to:  
We are also confident that, this year, we will be able to present a full program of Melbourne Royal events, competitions, and awards celebrating food and agriculture.  
The Australian International Beer Awards is the first of the Melbourne Royal Food & Beverage Award Programs to be held in 2022. Entries open this month, and we expect to attract around 2,600 entries from more than 400 breweries in 26 countries, making it the largest annual beer competition in the world assessing both draught and packaged beer. Judging will take place in early May at Melbourne Showgrounds, with the trophy presentation dinner to be held in the Victoria Pavilion on Thursday 26 May. 
During January we were saddened to learn of the passing of Richard Haselgrove AM, aged 85. Richard's involvement and support of Melbourne Royal spanned many decades, and he served on a number of Melbourne Royal Committees. Richard was appointed to Royal Agricultural Society of Victoria Council in September 1984 and was recognised as a Life Councillor in 2011.  In the same year, Richard received Honorary Life membership in recognition of his remarkable service and contribution to Melbourne Royal. On behalf of the Melbourne Royal community I extend my sincere condolences to Richard's wife, Suzanna, and his family and friends. 
Melbourne Royal continues to play a pivotal role in the State's response to COVID by assisting the Department of Health and Human Services, and Western Health, to operate multiple testing centres at Melbourne Showgrounds, including the distribution of RAT kits.  Melbourne Showgrounds remains the state's largest and most efficient site for COVID testing and the collection of RAT kits and, should the need arise for you, or your family or friends, to be tested, I encourage you to visit the Showgrounds. 
Despite the prevalence of COVID in the community it is great to see consumer and business confidence bouncing back fast. This confidence is evident in the level of interest we are receiving in sponsorship and commercial exhibition space at the 2022 Melbourne Royal Show. The Show will be held from Thursday 22 September to Sunday 2 October, and it's wonderful that there is already so much excitement and enthusiasm. We are grateful to everyone who supports our events, awards and competitions, and our team is committed to ensuring involvement is enjoyable and rewarding.  
Further details regarding the 2022 Melbourne Royal Show will be outlined in future editions of Melbourne Royal News. We will continue to publish the Newsletter monthly to keep you well informed.  
Thank you for your ongoing support and involvement in Melbourne Royal.