CEO Update - February 2023
02 Feb 2023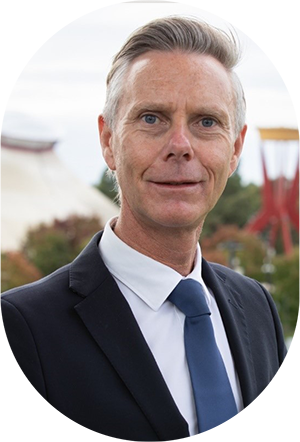 We have started the new year with great excitement and enthusiasm, and we look to 2023 bringing much joy, happiness and success. This year we proudly celebrate 175 years since Melbourne Royal was first formed in 1848 by a group of farmers known as the "Moonee Ponds Farmers Society" and soon after the Port Philip Farmers Society, who conducted ploughing matches to improve agriculture. 
We officially commence celebrations on 1 April 2023 to align with the start of our new financial year and we look forward to you and your family and friends being involved. The first event is a Celebration Gala Dinner to be held in Victoria Pavilion at Melbourne Showgrounds on Saturday 1 April. This will be a night not to be missed and tickets will be available for purchase shortly. 
The success and longevity of Melbourne Royal can be attributed to the incredible passion and commitment of wonderful people who choose to be involved with our organisation. This passion is captured in stories and memories shared in a beautifully presented commemorative book being published to celebrate 175 years. 
Melbourne Royal Celebrating 175 years - Celebrating our History, Cultivating our Future will be available mid-year and includes wonderful stories shared by people and families involved with Melbourne Royal from the past and present, whether it be with the Melbourne Royal Show, Melbourne Showgrounds, our food and beverage awards, or agriculture more broadly. 
A special thanks to our voluntary Heritage Committee for devoting considerable time, energy and enthusiasm to assist us in proudly celebrating 175 years in 2023 including considerable research undertaken to publish the Commemorative book. I thank Colleen Lazenby, Committee Chair; Jason Ronald OAM, Board Director; Tim Morgan; Steve Campbell-Wright; Elizabeth Lithgow; Ian Bucknall; Michael Tonta; Ray Tonkin; and Michael Martin. 
To commence the year on a positive note, I am pleased to advise that we have two new welcome additions to the Executive leadership team.  
Marcia Allan recently commenced at Melbourne Royal in the role of Executive General Manager, Marketing & Membership. Marcia is a highly experienced leader with senior management experience including six years at Racing Victoria where she was a General Manager.  
Darren Keating has been appointed as the Executive General Manager, Agriculture. This is a new executive leadership role that has been created to strengthen our commitment to inspire excellence in agriculture, food and beverages. As part of Darren's responsibility, he will lead the teams responsible for the growth and development of agricultural programs, food and beverage awards and all Melbourne Royal Show agriculture and leisure competition sections. 
Darren is a highly experienced leader and agribusiness professional who has been Chief Executive Officer, ANZ with the International Fresh Produce Association for the past six years. Prior to this role, Darren held senior positions at Australian Fodder Industry Association, Victorian Farmers Federation (VFF), Pacific Seeds and the Department of Primary Industries. Having grown up on a family sheep farm, Darren has broad knowledge and experience in the Australian agriculture and the food supply chain including technical production. We look forward to Darren commencing at Melbourne Royal on 14 March. 
I congratulate the organisers of International Dairy Week 2023 recently held at the Tatura Park Exhibition Centre. Melbourne Royal was proudly represented at IDW by Melissa Neal, Agriculture Development & Engagement Manager and Sarah Perren, Livestock Event Manager who attended the Dairy Industry Leaders Breakfast and watch the judging of the Grand Champion. 
The Australian International Beer Awards is the first of the Melbourne Royal Food & Beverage Awards Programs to be held in 2023. Entries open this month, and we expect to attract around 2,600 entries from more than 400 breweries in 26 countries, making it the largest annual beer competition in the world assessing both draught and packaged beer. Judging will take place in early May at Melbourne Showgrounds, with the trophy presentation dinner to be held in Victoria Pavilion on Thursday 25 May.  
One of the largest annual events held at Melbourne Showgrounds each year is the Victorian Caravan, Camping & Touring Super Show. I wish the new CEO of the Caravan Industry Victoria (CIV), Daniel Sahlberg and his team all the best for the forthcoming 2023 Show. The Melbourne Royal team look forward to working with the CIV team to maximise the appeal and success for all involved. Further details regarding the 2023 Victorian Caravan, Camping & Touring Super Show are in the article below.