CEO Update - June 2023
21 Jun 2023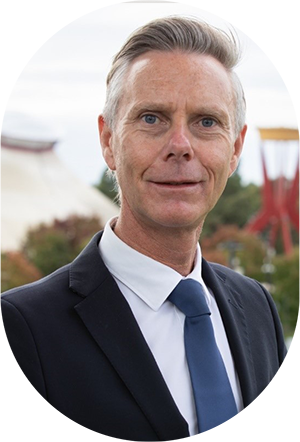 I am thrilled to advise that Melbourne Royal was proudly crowned Australia's best at the National Final of the Meetings and Events Australia (MEA) Awards presentation recently held on the Gold Coast. Melbourne Royal was recognised and acknowledged for presenting Australia's Best Corporate Event of the Year – the 2022 Australian International Beer Awards Presentation Dinner held in the Victoria Pavilion at Melbourne Showgrounds. MEA's National Awards program is the most prestigious and highly regarded event industry Awards program in Australia. Winning this award is wonderful acknowledgement and recognition for our highly experienced and talented team.  
This year Melbourne Royal celebrated 30 years of the Australian International Beer Awards, the world's largest annual beer competition that assesses both draught and packaged beer, as well as design and media. The 2023 Australian International Beer Awards Trophy Presentation was held on 25 May and was a spectacular evening. A sell-out crowd of more than 930 people came along to the beer industry's biggest celebration in the impressive Victoria Pavilion. Congratulations to all the trophy and medal winners, in particular Dollar Bill Brewing who were awarded the prestigious title of Champion Australian Beer. I sincerely thank our highly experienced Industry Advisory Group for their support, counsel, and dedication in assisting the Melbourne Royal team to deliver this world-class competition. Thank you to Tina Panoutsos, Jayne Lewis, Warren Pawsey, Justin Fox, Craig Bowen, and Billy Ryan.
Melbourne Royal received fabulous media coverage for the Awards this year with more than 200 news articles across Australian and international media about the Awards and the winners. This demonstrates the prestige and the value that these awards bring to the brewers that enter. The winners were featured in the Herald Sun on Saturday 27 May. 
Melbourne Royal is proudly celebrating 175 years in 2023 and we look forward to you being involved in our celebrations, particularly our signature event the 2023 Melbourne Royal Show to be held from Thursday 21 September to Sunday 1 October. There are less than 100 days until the opening day of the 2023 Melbourne Royal Show and it's fabulous to see the excitement, energy and anticipation build as we edge closer to the opening day.  
One of the best ways to join in the celebrations is to enter a Melbourne Royal Agriculture and Leisure Competition - Beef Cattle, Sheep, Fleece, Alpacas, Equestrienne, Woodchop, Art, Craft and Cookery, Poultry and Dogs. There is nothing like the thrill and excitement of winning a Melbourne Royal blue ribbon and this year will be even more special as Melbourne Royal celebrates 175 years with commemorative ribbons and prizes. 
Entries are now open for the 2023 Melbourne Royal Competitions and if you haven't already entered, I encourage you to visit melbourneroyal.com.au and make sure you get your entry in before the respective closing dates. 
Considerable thought, planning and effort has gone into the 2023 Melbourne Royal Show to make it the best for 175 years. We are committed to maximising the appeal and success of the 2023 Show for all involved and we will be rolling out some big announcements over the coming weeks about this year's all-new entertainment program, attractions and sponsors.  
Prior to the 2023 Melbourne Royal Show, I encourage you to become a member of Melbourne Royal. As a valued Melbourne Royal member, you will enjoy complimentary admission for you and a guest to the 2023 Melbourne Royal Show including discounted car parking, access to members' dining and hospitality areas and much more. In addition, you can save up to 50 percent on your entry fees for agricultural and other Melbourne Royal competitions.   
It was a great pleasure to welcome members of the Country Women's Association of Victoria (CWA) to the Victoria Pavilion at Melbourne Showgrounds on Friday 16 to Saturday 17 June, when they held their AGM and conference with Matt Coleman, Melbourne Royal President, speaking to those in attendance. The Country Women's Association of Victoria has a special and long-standing association with Melbourne Royal. This year they will be back at the Melbourne Royal Show in the CWA café serving their famous breakfasts, lunches and afternoon teas, while raising money for their programs.  
We successfully launched the first category in our all-new Australian Food Awards. The 2023 Sweet & Savoury Preserves category received 327 entries from 92 entrants, and we look forward to welcoming judges to Melbourne Showgrounds from 4-6 July to judge and decide on category winners, which are to be announced soon after on 13 July. 
Entries are open for the Australian Distilled Spirits Awards and we expect a record number of distillers to enter this year. As the only Australian competition endorsed by the Australian Distillers Association, last year's Awards attracted 863 entries from 227 exhibitors over 11 categories, with a record number of entries in the Whisky and Gin classes. 
In its ninth year, the Awards welcome a number of refinements to the program, including a new Head Judge, a new Design Award, and the return of the Exhibitor and Trade Tasting, as well as multiple Class revisions. Full details of this year's initiatives are available in the Entry Booklet. 
Melbourne Royal Directors, management, staff and members are deeply saddened by the passing of Ian Rough and acknowledge his contribution. Ian had a long association with Melbourne Royal as a Life Councillor elected in 1991, Honorary Life member, former auditor and a Melbourne Royal Show competitor, steward and sponsor of the Ulysses Award in Hunting Events. Our sincere condolences and sympathy to his family and partner Prue.  
Congratulations to Pam Mawson and John Ellis on each receiving the Medal of the Order of Australia (OAM) as announced in the King's Birthday 2023 Honours List. Pam and John have been an asset to the community through their work in their respective industries and both have been a fantastic support to our organisation over many years. 
Thank you for your ongoing involvement and interest in Melbourne Royal. I look forward to keeping you informed in the lead-up to the 2023 Melbourne Royal Show. 
Brad Jenkins
CEO, Melbourne Royal