CEO Update - March 2023
14 Mar 2023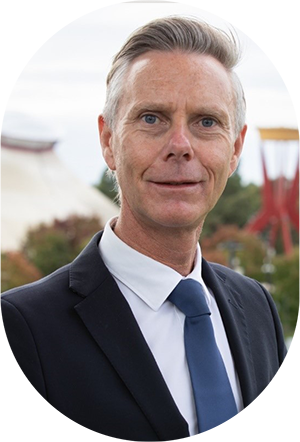 Melbourne Royal is proudly celebrating many remarkable milestones in 2023. We celebrate 175 years since Melbourne Royal was first formed, 140 years since events at Melbourne Showgrounds were first introduced, and 30 years since the Australian International Beer Awards were first held.    
Our first official event to celebrate 175 years is a Celebration Gala Dinner  to be held Saturday 1 April in Victoria Pavilion at Melbourne Showgrounds - and you are invited to attend. The Celebration Gala Dinner will be a special occasion for Melbourne Royal members, volunteers, life-long supporters and valued partners to come together to share stories and memories with each other and enjoy a fabulous evening of dining and dancing. This will be a night not to be missed.    
This year we celebrate 30 years since we first held the Australian International Beer Awards. It was in 1993, Melbourne Royal collaborated with the Ballarat University College to conduct the first international beer and brewing competition in Australia. 30 years on, the Melbourne Royal Australian International Beer Awards is the largest annual beer competition in the world assessing both draught and packaged beer, attracting more than 2600 entries from more than 350 breweries in 20 countries. The world's best beers and brewers will be announced at the 2023 Australian International Beer Awards Trophy Presentation Dinner on Thursday 25 May held in the Victoria Pavilion. We expect around 900 guests to attend the beer industry's biggest celebration of the year and if you love a beer, come along and enjoy a fabulous evening. You can purchase tickets here.  
I am also glad to announce the return of the Australian Food Awards this year, after a three-year hiatus due to COVID. In response to industry feedback, we are judging five categories including Sweet & Savoury Preserves in July, Dairy as well as Meat & Smallgoods in August, and then Bread & Baked Goods, and Chocolate & Confectionery in early 2024. Entries for Sweet & Savoury Preserves open 11 April.  
A highlight of our celebrations this year will be the 2023 Melbourne Royal Show. There is nothing like the thrill and excitement of winning a coveted Melbourne Royal blue ribbon and in 2023 it will be even more special with commemorative ribbons and prizes being presented. Entries open soon for many of the competitive sections including: Beef Cattle; Sheep; Dairy Cattle; Alpacas; Art, Craft and Cookery; Dogs; Horses; Woodchop; and Poultry. More information on these competition dates will be shared over the coming months but you can also visit our Competitions & Awards page to learn more about Melbourne Royal's competition program.   
The Melbourne Royal Board, management and staff were very saddened to learn of the passing of Max and Kristin Marriott. Max and Kristin were wonderful advocates and supporters of Melbourne Royal and in particular the Horses in Action competition exhibiting Clydesdales over many decades. We pay tribute to Max and Kristin in an article below. I extend my sincere condolences and deepest sympathy to Max and Kristin's family and friends on behalf of the Melbourne Royal community. 
On a positive note, it is fabulous to see the successful return of more big events in Victoria. A recent example was the 2023 Caravan, Camping & Touring Supershow held 22-26 February at Melbourne Showgrounds when 50,000 attended over 5 days. We are looking forward to many more events, exhibitions, award nights, music festivals, gala dinners, and conferences being held at Melbourne Showgrounds over the coming months including: 
The Melbourne Royal team look forward to working with the event organisers to maximise and the success of the events and exhibitions at Melbourne Showgrounds. 
Our membership year ends 31 March and I sincerely thank all Melbourne Royal members for their support and involvement. Pleasingly, in the past year we welcomed a significant number of new members and I trust those who chose to be members enjoyed great value and benefit from being a Melbourne Royal member. A reminder that as a Melbourne Royal member you can enjoy the benefit of reciprocal rights at the 2023 Sydney Royal Easter Show, being held 6-17 April.