CEO Update - May 2022
19 May 2022 / Melbourne Royal News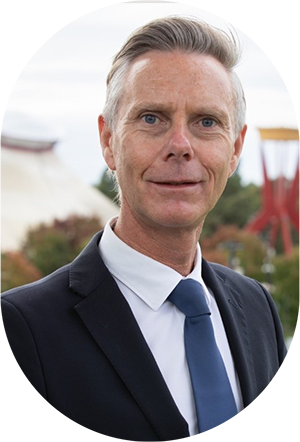 During May, Melbourne Royal is celebrating the Australian International Beer Awards which received a record 2630 entries from across 20 countries.  
The Australian International Beer Awards is the world's largest annual beer competition that assesses both draught and packaged beer, as well as design and media. Judging took place at Melbourne Showgrounds earlier this month and I thank our judges and stewards who volunteered their valuable time and expertise over the four days of judging. I particularly want to thank our Industry Advisory Group members, Tina Panoutsos, Billy Ryan, Craig Bowen, Justin Fox and Warren Pawsey. Read more about it here. 
The trophy winners, including the Champion Australian Beer and Champion International Beer, will be announced at the Trophy Presentation dinner at the fabulous Victoria Pavilion on 26 May. Remarkably, tickets for the dinner sold out within days of going on sale and we are looking forward to more than 900 guests coming together to celebrate excellence in the beer and brewing industry. 
Melbourne Royal Wine Awards 
In Melbourne Royal wine news, I am delighted to announce that Melanie Chester is the new Chair of Judges for the prestigious Melbourne Royal Wine Awards. Melanie is the Head of Winemaking and Vineyards at Giant Steps in the Yarra Valley and has been on our judging panel for the last five years. As Chair of Judges, Melanie will be instrumental in ensuring the Melbourne Royal Wine Awards continues to be highly valued by the Australian winemaking industry for celebrating excellence and inspiring innovation. 
I am very grateful to Matt Harrop, our previous Chair of Judges, for his passion, commitment and dedication to the role since 2018. Matt helped to evolve judging of the Melbourne Royal Wine Awards to reflect industry trends. This has further enhanced the value of entering and the prestige of winning a medal. In more good news, Matt will remain involved as a member of Melbourne Royal Wine Awards Committee. 
Melbourne Showgrounds  
Melbourne Showgrounds continues to host fantastic events throughout 2022. It was our pleasure to host the Melbourne Executive PA Summit at Victoria Pavilion in April and we have seen a variety of events held at Melbourne Showgrounds in recent months. It is so great to see people out enjoying events again.  
The Country Women's Association (CWA) Victoria will be holding its 94th Annual General Meeting and conference at Victoria Pavilion at Melbourne Showgrounds on Friday 27 May. Melbourne Royal has a long and proud association with the CWA, particularly during the Melbourne Royal Show. The CWA café is very popular at the Show for breakfast, lunch and afternoon tea with scones. I look forward to welcoming CWA Victoria President Pam Mawson and members to Melbourne Showgrounds later this month and hopefully enjoying a scone or two with a cup of tea with them.  
Melbourne Royal Competitions 
Excitement is building about the return of blue ribbon competitions at this year's Melbourne Royal Show. With the increased interest in participating, we are experiencing high visitation to our online portal for entries and on occasions this may impact on the user experience. We are working hard to resolve some technical issues as quickly as possible, and in the meantime, I thank you for your patience and understanding. 
You will find opening and closing dates for blue ribbon competition entries along with other important dates in the article below.  This year the Melbourne Royal Show will run from Thursday 22 September to Sunday 2 October – I cannot wait to see you and your families and friends back at Melbourne Showgrounds making more happy memories than ever before!  
Melbourne Royal membership 
Thank you to those who have already renewed Melbourne Royal membership for 2022. Your ongoing support as a member is highly valued and much appreciated. It helps Melbourne Royal to continue to celebrate agriculture, cultivate events and strengthen communities. 
I encourage everyone to join Melbourne Royal this year. Melbourne Royal membership is extraordinary value and provides you with access to a range of valuable and exclusive membership benefits including admission for you and a guest to the 2022 Melbourne Royal Show with access to premium hospitality areas. 
Thank you for your ongoing interest in Melbourne Royal. I look forward to keeping you informed in the lead up to the 2022 Melbourne Royal Show. 
Brad Jenkins 
Chief Executive Officer