CEO Update - May 2023
22 May 2023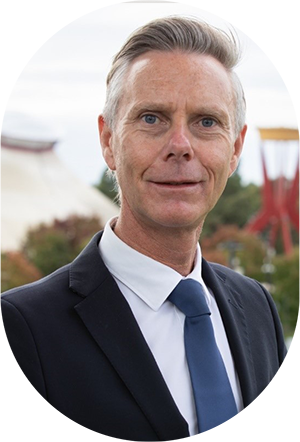 During May, Melbourne Royal is celebrating 30 years of the Australian International Beer Awards, now the world's largest annual beer competition that assesses both draught and packaged beer, as well as design and media.
The growth of the Melbourne Royal Australian International Beer Awards has been extraordinary since being established in 1993 with just 128 entries. This year we received a record 2,826 entries from brewers from every continent other than Antarctica represented.
Judging for the 2023 Awards took place at Melbourne Showgrounds last week and for the first time in four years we welcomed back international judges. I thank all 77 judges along with all our stewards who volunteered their valuable time and expertise over the four days of judging. I particularly thank our Industry Advisory Group members, Tina Panoutsos, Warren Pawsey, Justin Fox, Billy Ryan, Craig Bowen and Jayne Lewis.
The trophy winners, including the Champion Australian Beer, Champion International Beer and Champion Victorian Brewer, will be announced at the Trophy Presentation dinner at the fabulous Victoria Pavilion on Thursday 25 May. Tickets for the dinner sold out within days of going on sale and we look forward to 1000 guests attending to celebrate excellence in the beer and brewing industry.
Earlier this month, the Melbourne Royal team proudly won two awards in the Victorian Meetings and Events Australia (MEA) Awards. The awards presentation was held in the Victoria Pavilion at Melbourne Showgrounds and Melbourne Royal won:
• Best Corporate Event of the Year Award – 2022 Australian International Beer Awards Presentation Dinner
• Best In-House Event Manager of the Year Award – Olivia Belvedere, Senior Event Manager, Melbourne Royal Experiences
Winning the two MEA awards are wonderful acknowledgment and recognition for the highly experienced and talented team we proudly have at Melbourne Royal.
The strength of Melbourne Royal as an organisation is our people and I am excited to announce the appointment of Melbourne Royal's very own Catherine Shelley, our Art, Craft & Cookery Event Manager, as Chair of the Agricultural Shows Australia Emerging Leaders Committee. Catherine's appointment marks an exciting new chapter for Melbourne Royal and the Victorian agriculture industry as a whole. With her extensive experience in youth development and event management, she is well-positioned for this opportunity to lead and support the next generation of agricultural leaders in Australia.
Melbourne Royal is proudly celebrating 175 years in 2023 and we look forward to you being involved in our celebrations, particularly the 2023 Melbourne Royal Show to be held from Thursday 21 September to Sunday 1 October.
Retail exhibition spaces at the 2023 Melbourne Royal Show are selling out quickly. After record-breaking attendances last year, it is incredibly pleasing to see heightened demand for retail exhibition space this year. Exhibiting at the 2023 Melbourne Royal Show offers the opportunity to reach, connect and engage with new customers to showcase your brand, products, or services. For more information on the available exhibition spaces, simply visit our website.
It is wonderful to see the response to the limited-edition commemorative products that have been produced to celebrate 175 years. If you haven't already done so I encourage you to place an order soon as there is only limited stock available for the following:
• Wines – Shiraz and Chardonnay from Hanging Rock Winery
• Limited edition Brandy 'XO' from St Agnes
• Limited edition gin from Anther Distillery '1848 Melbourne Royal Gin'
To browse the range of Commemorative products available, please visit our specially created 175th Hub.
As a not-for-profit membership-based organisation, we are committed to enhancing member value and growing our membership base as a legacy from our 175th anniversary celebrations this year. We seek your support by being a financial member of Melbourne Royal this year and encourage your family and friends to also join.
Melbourne Royal membership is extraordinary value and provides you with access to a range of valuable and exclusive membership benefits including admission for you and a guest to the 2023 Melbourne Royal Show with access to premium hospitality areas.
To become member today, simply visit www.melbourneroyal.com.au/membership and complete the online application.
Thank you for your ongoing interest in Melbourne Royal and to stay up to date with all the latest news and updates with Melbourne Royal events, awards and venues visit melbourneroyal.com.au and follow us on Instagram and other social media channels.
Brad Jenkins
CEO, Melbourne Royal