Chief Executive Update - April 2021
01 Apr 2021 / Melbourne Royal News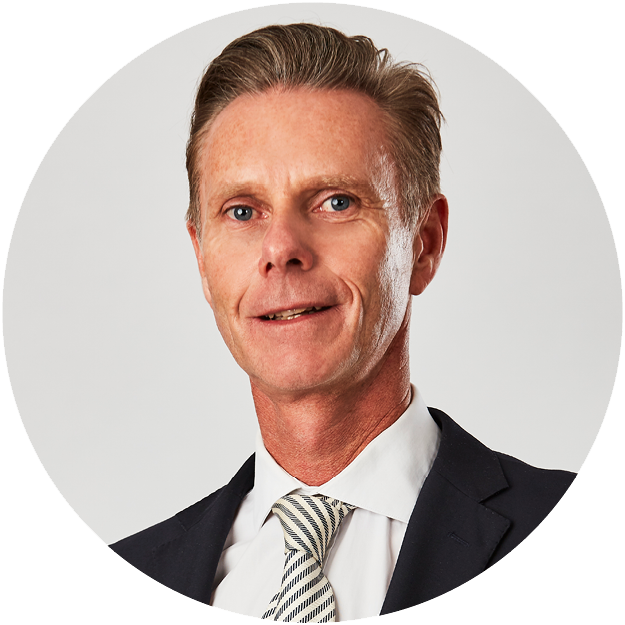 As we approach Easter, the outlook for the Victorian events industry continues to improve.
Further easing of COVID-19 restrictions in Victoria is helping to build business and community confidence which is having a positive influence on the events industry. This has been evident by the volume of enquiries and bookings we have received in recent weeks from event organisers planning to hold events, tradeshows, exhibitions, awards nights, functions and weddings at Melbourne Showgrounds.
We are very much looking forward to presenting a full program of RASV events and awards this year and we are extremely encouraged by the interest in the first of these – the 2021 Australian International Beer Awards (AIBA). In a positive sign of growing business confidence, the RASV received more than 2,350 entries in the AIBA from more than 350 breweries in 20 countries. The AIBA is the largest annual beer competition in the world assessing both draught and packaged beer. The trophy winners including the Champion Australian Beer and Champion International Beer will be announced at the AIBA Presentation Dinner on Thursday 20 May in the Victoria Pavilion at Melbourne Showgrounds.
In recent weeks I had the great pleasure to meet with Mary-Anne Thomas, Victoria's Minister for Agriculture and also Danny Pearson, Victoria's Assistant Treasurer, Minister for Regulatory Reform, Government Services, and Creative Industries (pictured below). It was fabulous to have the opportunity to meet separately with both Ministers and provide them with an update on the master plan for Melbourne Showgrounds and our plans to maximise the appeal and success of the 2021 Royal Melbourne Show.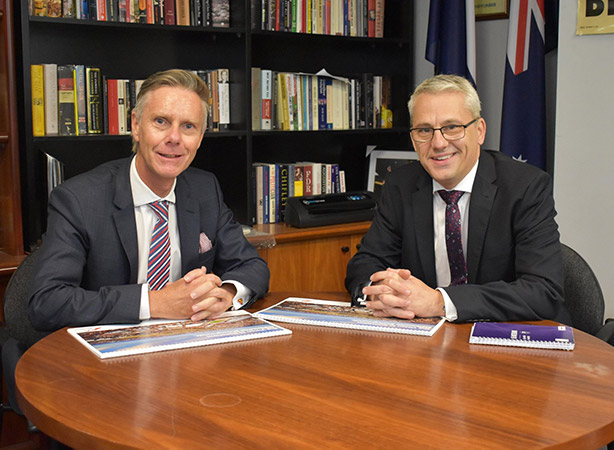 Planning for the 2021 Royal Melbourne Show is progressing well and entries for many of our competitions including Art, Craft & Cookery and Horses in Action will open from 1 May. In regard to the Horses in Action Competition, I am pleased to advise that Elizabeth Porter and Dean Matthews have been appointed to the Horses in Action Competition Committee. Both Elizabeth and Dean have considerable equestrian event experience and we are delighted to have their involvement on the Committee. Further details are available in the Committee and Advisory Group Update.
We are in the final stages of shortlisting for the new RASV Youth Advisory Group and the calibre of applicants is remarkable. I look forward to announcing the members of the newly formed Youth Advisory Group in the next edition of RASV News.
Over the past month we have sadly been advised of the passing of some wonderful lifetime supporters of the RASV. We were saddened to learn of the passing of two Honorary RASV Life Members Mary de Crespigny and Joy Johnson along with long-term Royal Melbourne Show Horses in Action and Poultry exhibitor Kevin Collins and RASV volunteer Bruce Carroll. On behalf of the RASV community, I extend my sincere condolences and deepest sympathy to family and friends and I encourage you to learn more about each of their contributions in the Our Community – In Focus article.
The RASV membership year begins on 1 April and we would very much appreciate and value your support by becoming a valued member for the 2021/22 year. Membership is extraordinary value and offers you access to a range of exclusive membership benefits including admission for you and a guest to the Royal Melbourne Show with access to premium hospitality areas. Growing our membership is more vital than ever and I encourage you and your family and friends to become members. For more information regarding the great value of RASV membership visit the website.
The Sydney Royal Easter Show has kicked off and is on until Monday 12 April and we trust that it will be a highly successful event for all involved.
Finally, on behalf of the RASV Board, management and staff, I hope you have a wonderful Easter.
All the best and take care,
Brad Jenkins
Chief Executive Officer