Chief Executive Update - August 2020
04 Aug 2020 / Melbourne Royal News
I am pleased to advise that we recently welcomed confirmation from the Victorian State Government of a financial support package for the RASV. The cancellation of the 2020 Royal Melbourne Show along with all other events and exhibitions at Melbourne Showgrounds this year due to COVID-19 has had a significant impact on our revenue and we greatly appreciate the vital financial support from the Victorian State Government. In particular, I wish to thank and acknowledge Jaclyn Symes, Minister for Agriculture, Regional Development and Resources and Tim Pallas, Treasurer of Victoria for their support and assistance.
These are unpredictable times that continue to evolve rapidly making it very difficult for us to plan future events, agricultural competitions and award programs. The stage 3 and in particular the stage 4 lockdown measures recently announced by the Premier have impacted our competitions and award programs scheduled for August and September such as the Hoof and Hook, Sheep & Alpaca Fleece Competition, Australian International Beer Awards and the Australian Distilled Spirit Awards. We apologise for any inconvenience changes to these competitions and award programs may cause and greatly appreciate your understanding.
Despite the challenges of COVID-19, I am pleased to advise that the Melbourne Showgrounds master plan is progressing well. The first phase of consultation has been successfully completed with committee members, food and beverage advisory group members, exhibitors, venue clients and community groups. We received great insights and ideas for shaping Our Showgrounds, Our future and I thank all of you who took opportunity to participate in these sessions.
The Department of Health and Human Services (DHHS) continue to operate a COVID-19 testing site at Melbourne Showgrounds. The convenient COVID-19 testing site is open from 9am daily and now you have the option to either drive-through or walk-in.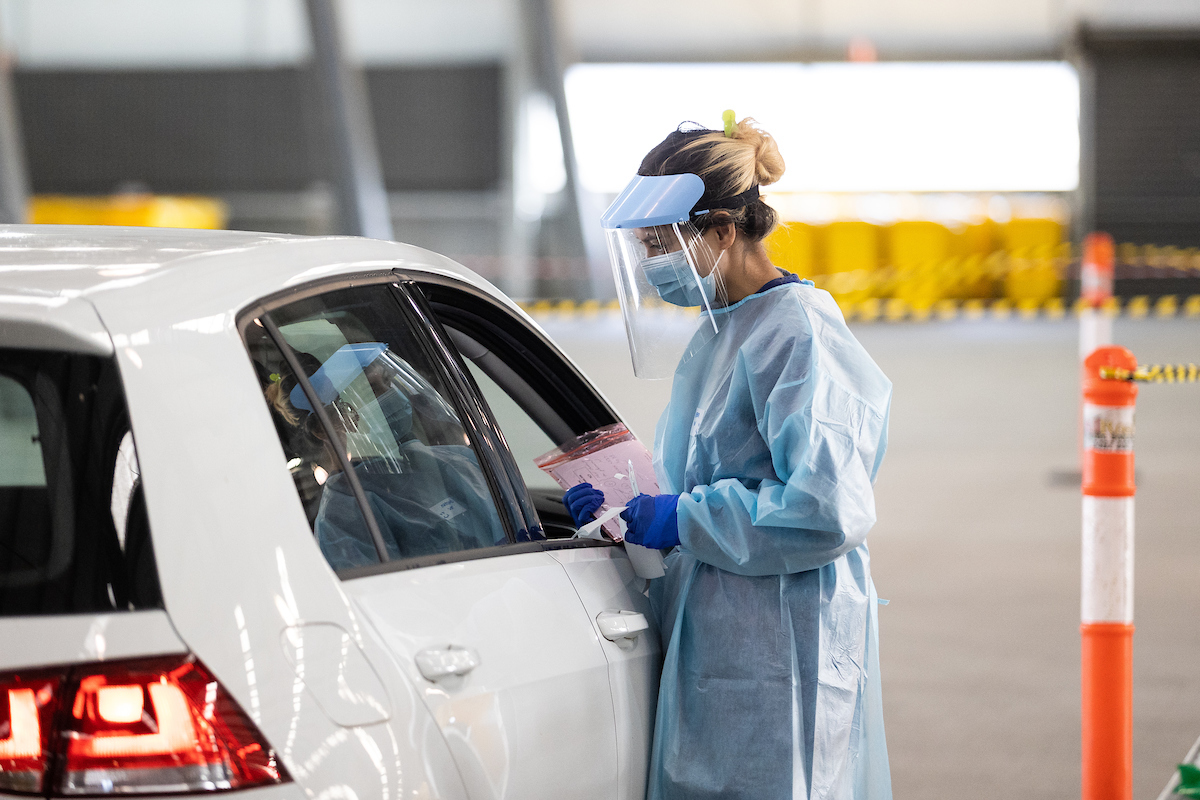 During the recent lockdown of the nearby North Melbourne and Flemington public housing towers, Melbourne Showgrounds was mobilised as a temporary 30-bed field hospital to treat critically ill patients. I am pleased to inform you that the urgent requirement for this hospital facility has passed however it remains onsite as a backup in case extra hospital space is required.
Due to COVID-19 restrictions the 2020 RASV Annual General Meeting will be held virtually on Tuesday 29 September to ensure health and safety of our members. Further details of the AGM will be emailed to all 2020-21 current financial members in late August.
In closing, these are extraordinary times and the Board, management and staff at the RASV are most grateful for your ongoing support and encouragement.
I trust you will enjoy reading the latest news from the RASV and I look forward to keeping you well informed. In the meantime, take care and please do not hesitate to contact me should you have any queries.
Brad Jenkins 
Chief Executive Officer