Chief Executive Update - May 2021
14 May 2021 / Melbourne Royal News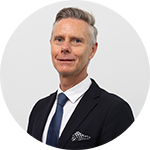 It is fabulous to see events come alive again at Melbourne Showgrounds. We have a variety of activations onsite during May which highlights the value of Melbourne's largest and most versatile indoor and outdoor events and entertainment venue.
We are thrilled to have a number of trade shows and exhibitions being held at Melbourne Showgrounds during May including the Victorian Careers Show, the ATSA Independent Living Expo, Universal Design Conference, Supernova Comic Con and Gaming Expo, One Fine Baby and the Outdoor Retailer Australia Exhibition. We look forward to working with the organisers of each of these exhibitions to ensure they are a great success.
In addition to trade shows and exhibitions being held at Melbourne Showgrounds during May, we have COVID testing site operating, filming of Season 13 of MasterChef Australia and the Australian International Beer Awards (AIBA) judging and Awards Presentation Dinner.
The trophy winners, including the Champion Australian Beer and Champion International Beer, will be announced at the AIBA Presentation Dinner on Thursday 20 May. We expect around 800 guests to attend the presentation dinner in the Victoria Pavilion at Melbourne Showgrounds, making it the largest function held in the Victoria Pavilion since the COVID outbreak.
We are very much looking forward to presenting a full program of RASV events and awards this year and the response to the AIBA gives us great confidence with our other food and beverage awards.
Following the ongoing success of the COVID-19 Testing Site at Melbourne Showgrounds, we are pleased to work with Western Health and the Department of Health and Human Services to have a COVID-19 vaccination super centre onsite.
The Vaccination Super Centre is planned to open to the public very soon and operate from Building 4, Boulevard Pavilion located opposite the Victoria Pavilion and will have a capacity to vaccinate up to 2500 people per day.
I am delighted to announce that we have three new Directors joining the RASV Board – Kate O'Sullivan, Tina Savona and Kate Fraser. Each are highly experienced and passionate about contributing to the future success of the RASV. You can learn about our three new RASV Directors in this edition of the newsletter.
In further developments, I am pleased to advise that the candidates have been selected to form the RASV's Youth Advisory Group and I had the pleasure to meet the inspiring young members at their inaugural meeting recently. I thank each of the Youth Advisory Group members for their interest in the RASV and trust their participation provides a valuable pathway in their professional development and involvement in agriculture.
Matt Coleman, RASV President, Catherine Ainsworth, Vice President and I were delighted to have the opportunity to meet with The Hon. Mary-Anne Thomas MP, Minister for Agriculture at Melbourne Showgrounds and brief her on the Master Plan for the site. It was wonderful to hear the Minister's genuine interest in The Royal Agricultural Society of Victoria, Melbourne Showgrounds and Royal Melbourne Show.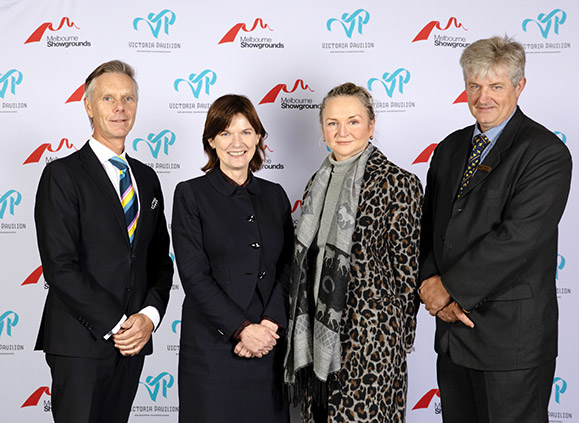 In addition to the Minister, we had the great pleasure to meet with Victorian Farmers Federation (VFF) President Emma Germano and CEO Jane Lovell and discuss mutually beneficial collaboration opportunities, particularly at the Royal Melbourne Show.
In further pleasing news, RASV President, Matt Coleman was recently elected to the Board of Agricultural Shows Australia (ASA). ASA represents more than 580 shows nationwide and plays an important role to engage, influence and promote the value of Agricultural Shows. It is fabulous that Matt is now on the ASA Board to represent the interests of Victorian Agricultural Shows.
Following the success of the Sydney Royal Easter Show, there is great anticipation and excitement with the RASV team about the 2021 Royal Melbourne Show, particularly as entries open in May for many of the competitions. I am extremely proud of the work the RASV team have done in collaboration with Competition Committees and Advisory Groups to develop an all-new schedule to maximise the appeal and success of the 2021 Royal Melbourne Show to be held over 11 days from Thursday 23 September to Sunday 3 October.
For the 2021 Royal Melbourne Show, the Australian Lowline and Corriedale exhibitors are the feature shows for cattle and sheep respectively. The Horses in Action Competition will extend over 12 days with an additional competition day on Wednesday 22 September specifically for junior riders. With the restrictions on international travel, the All-Breeds Championship Show (Dogs) will be judged by some of Australia's most experienced and respected judges.
Finally, thank you to those of you who have already renewed RASV membership for 2021. Your ongoing support as a member is highly valued and very much appreciated and it will greatly assist the RASV continue to successfully celebrate agriculture, cultivate events and strengthen communities.
For those of you who are not members of the RASV, I encourage you and your family and friends to consider joining this year, as your membership support is more vital than ever. RASV membership is extraordinary value and provides you with access to a range of valuable and exclusive membership benefits including admission for you and a guest to the 2021 Royal Melbourne Show with access to premium hospitality areas.
Thank you once again for your ongoing interest in the RASV and I look forward to continuing to keep you informed throughout 2021.
Brad Jenkins
Chief Executive Officer