Chief Executive Update - November 2021
17 Nov 2021 / Melbourne Royal News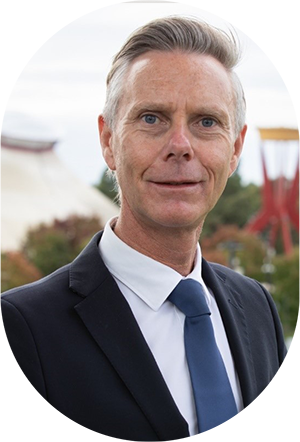 Events have come alive at Melbourne Showgrounds!
The recent easing of COVID restrictions has pleasingly enabled us to proceed with judging of the 2021 Melbourne Royal Wine Awards this week. More than 2,300 wines are being judged by 21 industry experts across four days at Melbourne Showgrounds. Established in 1884, the Melbourne Royal Wine Awards is one of Australia's oldest and most respected wine shows recognising and rewarding excellence in Australian winemaking with the Jimmy Watson Memorial Trophy for best two-year-old red or younger, being one of the feature trophies to win.
Melbourne Royal® is delighted that judging of the 2021 Melbourne Royal Wine Awards could proceed this year following the disappointment of not judging the Awards last year. I am sincerely grateful for the incredible work of my team and the Melbourne Royal Wine Awards Committee of Samantha Isherwood, Matt Harrop, Emma Brown, Jeni Port, Melanie Chester and Mark O'Callaghan for their resolve to come up with a solution to ensure judging could proceed successfully this year.  
The easing of COVID restrictions has had a positive impact on business confidence in the events industry. Pleasingly we have seen a dramatic uplift in enquiries to hold events at Melbourne Showgrounds and in particular functions, weddings, and award presentations in the fabulous Victoria Pavilion, which can hold up to 1,300 people banquet style.
The first two functions to be held in the Victoria Pavilion since the easing of COVID restrictions will be the 2021 Melbourne Royal Wine Awards Presentation Dinner and the 2021 Australian Distilled Spirits Awards Trophy Presentation, with tickets for both events currently on sale.
Both of these Melbourne Royal award presentations recognise excellence in Australia's wine and spirits industries, and importantly, provide an opportunity to come together to enjoy a wonderful celebration after an incredibly challenging 20 months for the hospitality and events industry.
With restrictions easing, Melbourne Showgrounds recently hosted the first multivenue event, the Selective Entry High Schools 2022 Year 9 Entrance Examination. This annual examination is delivered on behalf of the Department of Education and Training and saw 3,000 school aged students attend the Showgrounds to sit an examination.
Melbourne Royal Emerging Leaders Group was formed earlier this year and they are proudly hosting the first of their Agri-Chat program initiatives. The first panel-based webinar will go live at 7:30pm, Thursday 18 November (the eve of National Agriculture Day). The theme of the webinar is The Journey of AgTech: Breaking Barriers & Exploring Innovative Opportunities and the forum will feature three expert panelists. The panel will share insights and learnings from their professional journeys, whilst delving into the rapidly evolving ag-tech sector including the new technologies and fresh ideas on how we tackle some of Australia's and the world's biggest challenges.
I congratulate the Melbourne Royal Emerging Leaders Group, led by Chair Grace Calder, for developing this fabulous initiative for young agri-professional and in particular the Groups work in securing four expert panelists of Simone Kain, Julia Waite, Kimberley Pellosis and Guy Coleman for the first online forum. The first Agri-Chat is a free virtual event and will be held via Microsoft Teams this Thursday 18th November from 7:30pm-8:30pm and I encourage you to register online. 
Pleasingly, Melbourne Royal staff who are fully vaccinated are now able to work from the office at Melbourne Showgrounds again. The team are very much looking forward to returning to the office to meet with colleagues face-to-face and have the option of holding meetings onsite with committees, clients and suppliers.
With events now springing back into activation in the lead up to the Christmas holidays, there is much excitement and optimism that 2022 will be bigger, better and brighter for all of us.  
I trust you enjoy reading the other articles in this edition of Melbourne Royal News.
Brad Jenkins
Chief Executive Officer
Melbourne Royal®