Entries opening for the 2023 Melbourne Royal Show Competitions
21 Jun 2023 / Melbourne Royal Competitions, Horses, Agriculture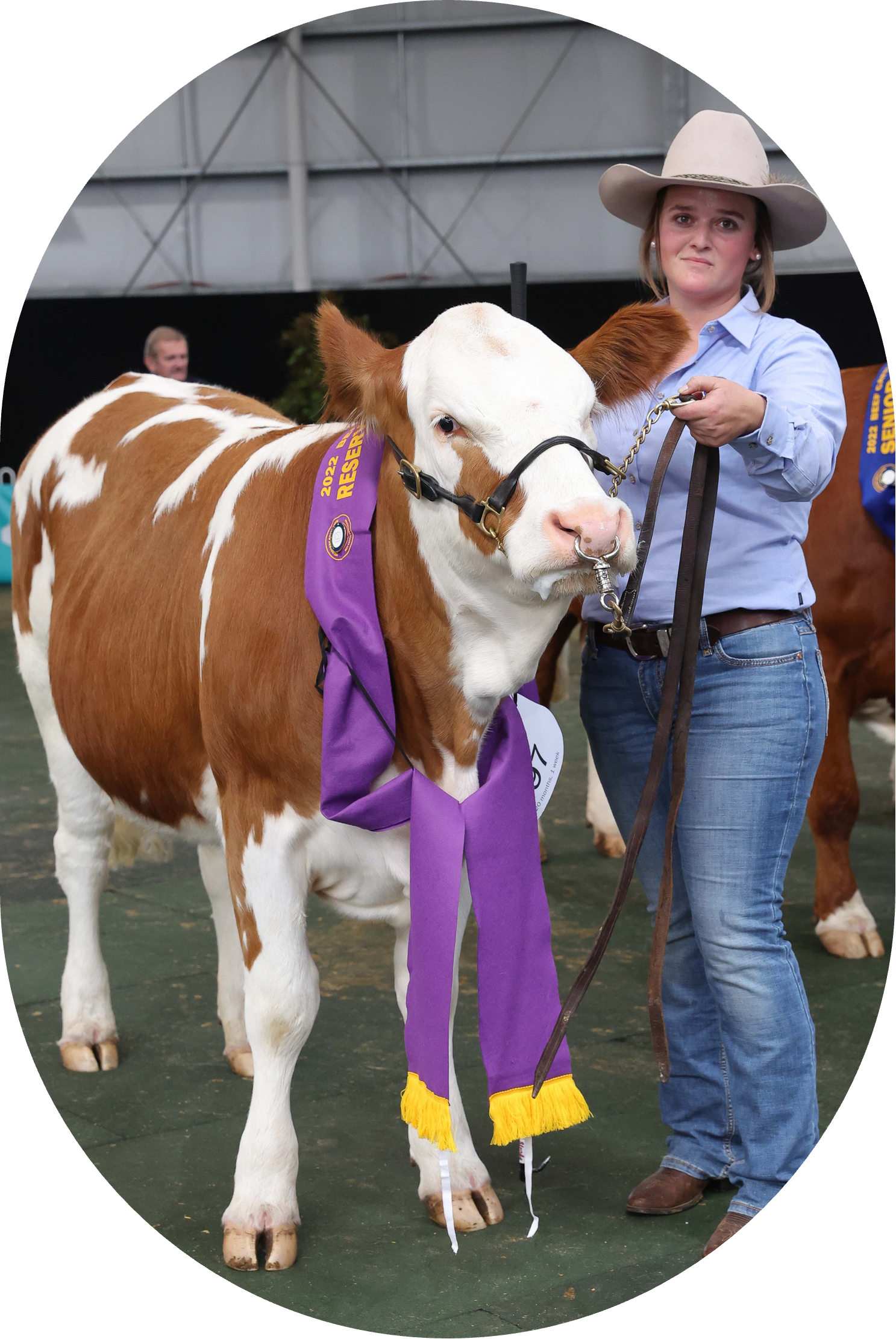 There is nothing like the thrill and excitement of winning a Melbourne Royal blue ribbon and this year will be even more special as Melbourne Royal celebrates 175 years with commemorative ribbons and prizes.  
Entries for the 2023 Melbourne Royal Show Competitions are now opening, with some of our feature competitions including: 
Melbourne Royal Beef Cattle Competition 
The Melbourne Royal Beef Cattle program is a major feature at the 2023 Show, with a raft of new classes and celebrations. The Beef Cattle competition displays and judges more than 500 exhibits over multiple action-packed days, all seeking the glory of being declared the Melbourne Royal Supreme Champion.  
We look forward to Limousin being our Feature Breed in 2023 with the Australian Limousin Breeders' Society celebrating the 50th anniversary of Limousin in Australia and New Zealand. 
Melbourne Royal Sheep Competition 
The Melbourne Royal Sheep program will feature new classes and celebrations in 2023, in particular on our feature breed, Suffolk. 
This year we look forward to the young judges demonstrating their judging skills in the ring at the School/Junior Competition – a wonderful opportunity to celebrate youth in agriculture. 
Melbourne Royal Horse in Action Competition 
Melbourne Royal Show 2023 Horses in Action Competition celebrates the best of the best where riders, breeders and owners can benchmark against some of the finest horses and riders in the country. With an improved, streamlined timetable, this is a Melbourne Royal Show competition not to be missed. 
The all-new schedule for the 2023 Melbourne Royal Horses in Action competition is designed to maximise the appeal and success of the program for all involved, with more than 380 classes to enter. 
Melbourne Royal Art, Craft & Cookery Competition 
Showcasing the best home-grown talent from around Australia, the Melbourne Royal Art, Craft & Cookery Competition attracts almost 4,000 entries across 480 classes, all vying for a share in more than $50,000 in prizes. 
From photography to fashion, embroidery to preserves and decorated cakes, the Melbourne Royal Art, Craft & Cookery competition encourages creativity and passion at all skill levels. Having recently expanded our decorated cakes section to now include Innovation Cakes, we can't wait to see what our exhibitors whip up for judging!  
For all of our bead lovers, there is a brand-new category for both jewellery and non-jewellery classes, and in another addition, we have added a new theme to the junior competition that covers the repurposing and upcycling of fashion to inspire a more sustainable future.