Events are coming alive at Melbourne Showgrounds over 2021/2022 summer period
06 Dec 2021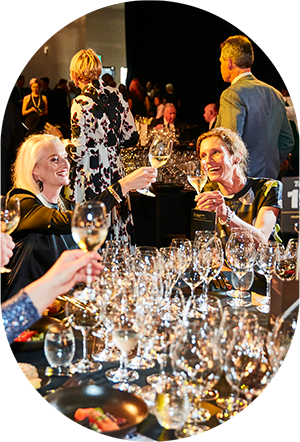 Events are coming alive at Melbourne Showgrounds over 2021/2022 summer period.
The Victoria Pavilion is the venue of choice for banquet functions and in particular weddings and the large exhibitions such as the International Mining and Resources Conference and the Melbourne Wedding & Bride Summer Expo are utilising the 10,000 sqm Exhibition Pavilion on Epsom Rd.

The Disney+ Drive-In Cinema will return to Melbourne Showgrounds from Wednesday 12 January 2022 – Tuesday 25 January. Further details regarding where to purchase tickets will be shared via the Melbourne Showgrounds socials in the coming weeks.

The virtual studio, delivered within the Victoria Pavilion by our audio-visual partner, Encore Event Solutions continues to be popular for live streaming of events, recording presentations, internal video messages, online awards nights, AGMs, educational webinars and much more.
Music festivals are set to return to Melbourne Showgrounds in the new year with Grammy® Award-winning Artist, Tiësto set to perform at Melbourne Showgrounds on Sunday 13 March with tickets now on sale.
With more than 90% of the eligible Victorian population fully vaccinated, the Department of Health no longer needs the COVID-19 Vaccination Centre at Melbourne Showgrounds and subsequently it closed on Sunday 5 December. Operated by the Department of Health, the Melbourne Showgrounds COVID-19 Vaccination Centre first opened in May 2021, in Building 4, Boulevard Pavilion. During its peak times, the Melbourne Showgrounds Vaccination Centre administered up to 2,000 daily vaccinations and provided the community in Melbourne's West with an efficient and effective means of receiving a COVID-19 vaccination.

The COVID-19 Testing Centre will remain open at Melbourne Showgrounds throughout the summer holiday period. Open each day from 7:00am – 7:00pm including public holidays, the COVID Testing Centre operated by Western Health and the Department of Health and Human Services, have the ability to scale up and down as demand requires.
Entry to the Melbourne Showgrounds COVID Testing Centre is via Gate 3, Langs Road.