Events to come alive at Melbourne Showgrounds
26 Oct 2021 / Melbourne Royal News, Melbourne Showgrounds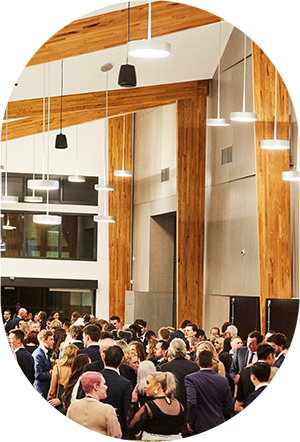 Melbourne Showgrounds is open for business and ready to inspire event planners to think big!
Big on space, big on versatility and big on features, Melbourne Showgrounds is the ideal location for your next event, conference, function, trade show or exhibition.
With the Victorian Government fast-tracking the COVID-19 recovery plan for the State, Melbourne Showgrounds is excited to welcome events back on site when we reach the 80% milestone on 29 October.
As events are reactivated, Melbourne Showgrounds is committed to establishing and maintaining a safe working and event space for its employees, clients and visitors.
The Melbourne Royal® management team have developed and had approved a set of operating principles in line with the Federal and State Government regulations, to enable the safe running of events at Melbourne Showgrounds.
This framework of venue-specific protocols allows us to confidently plan future events, by putting in place all steps and precautions as stipulated by the Victorian Department for Health, to help ensure the safety of our visitors and team members.
Melbourne Showgrounds has a comprehensive COVID-19 safety plan and will enable our clients to understand and meet the requirements that will help us all to deliver events as restrictions are eased.
Planning your next event? Something special awaits at Victoria Pavilion
Melbourne Showgrounds newest state-of-the-art venue, Victoria Pavilion is open for business.
Victoria Pavilion offers clients wide-open space with flexibility, to configure a layout to suit their needs. The massive 1920sqm of space, complemented by the 595sqm glass atrium, perfect for pre-dinner drinks, allows for COVID Safe events to be delivered with ease and is the hot ticket in town for unforgettable lunches, dinners, cocktail parties, weddings, product displays, conferences and so much more.
Complete with a fully equipped broadcast quality virtual studio, Victoria Pavilion also provides solutions for hosting hybrid or fully online events with a TV quality experience, excellent sound and vision, managed by a professional tech team.
Located close to public transport, major arterials and accommodation, Victoria Pavilion is readily accessible by everyone. This access, coupled with 2,000 on site car spaces, will deliver an outstanding event experience for your guests.
The friendly and experienced Melbourne Royal® management team at Melbourne Showgrounds welcomes the opportunity to hear more about your event and bring your vision to life.
Melbourne Showgrounds Epsom Road Ascot Vale, Victoria 3032

Phone: +61 3 9281 7444
Email: info@melbourneshowgrounds.com
Web: www.melbourneshowgrounds.com