Garlic entries open for the 2019 Australian Food Awards
27 Nov 2018 / Food
Australia's leading national food awards program, the Australian Food Awards (AFA), is now accepting entries from garlic producers for the Produce section of the 2019 Awards.
Conducted annually by The Royal Agricultural Society of Victoria (RASV), the Australian Food Awards celebrate excellence and recognise the best producers of premium food across the country. 
RASV CEO Paul Guerra said the garlic section of the Australian Food Awards is a great recognition of Australian garlic growers.
"We are the only national food program in Australia to recognise and celebrate garlic. There's just so much you can do with garlic and it's fantastic to have this competition to recognise our own, locally grown produce," Mr Guerra said.
The seasonal nature of garlic means the Awards open early only for garlic growers, ensuring garlic is judged at its best and freshest.
"The Australian Food Awards give us an opportunity to acknowledge and promote our garlic producers, while giving our growers the opportunity to leverage their success locally and internationally through the Australian Food Award's seal of excellence," Mr Guerra said.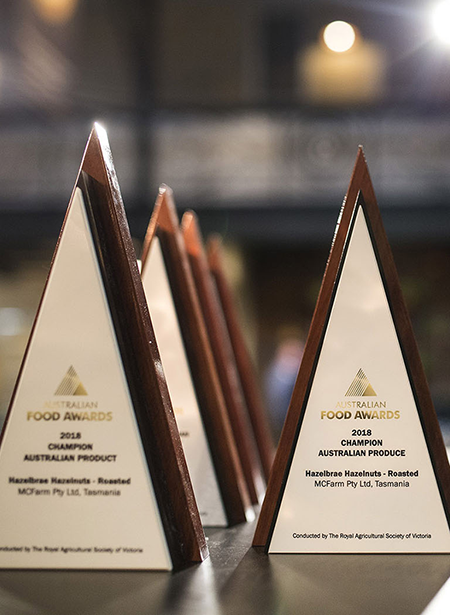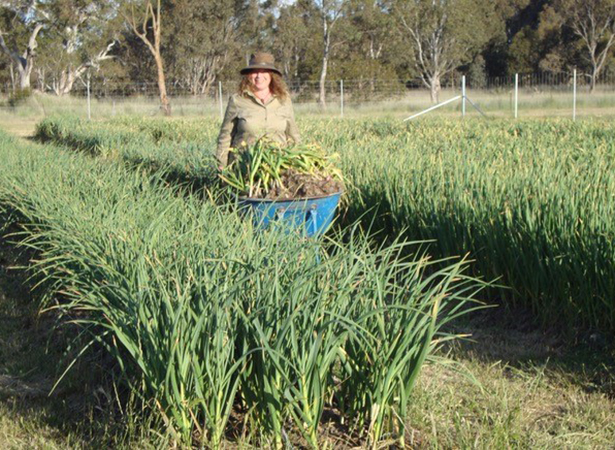 Australia's garlic season runs from September through to late January, and entries for garlic in the Produce section of the competition close on Monday 4 February 2019.
The Australian Food Awards presents gold, silver and bronze medals, as well as Champion trophies to producers across eight overarching categories, including Dairy, Meat, Poultry, Seafood, Produce, Pantry Goods and Convenience Foods.
Judging for this year's garlic producers will once again be overseen by Head Judge Penny Woodward. Ms Woodward has been head judge of garlic with the Australian Food Awards since the Awards' inception in 2016 and her experience, not only as a judge, but as a specialist in the industry, is well respected and much sought after.
Ms Woodward is the patron of the Herb Society of Victoria, a board member of the Australian Garlic Industry Association, on the management committee of the Horticultural Media Association of Victoria, and is the Horticultural Editor of ABC's Organic Gardener.
For participating producers, the awards offers the opportunity to benchmark products, receive invaluable feedback from industry experts, and promote their award winning produce with the Australian Food Awards' seal of excellence.
"On the business side, previous winners have been able to use their awards to promote their brand and highlight the interesting garlics they grow. But on a more personal level, the garlic growers I know work really, really hard to produce their garlic. It's often a very hands on product. And it's a fantastic feeling to have this hard work and dedication recognised and rewarded by one of these prestigious awards," Ms Woodward said.
This year, judges are on the lookout for taste, variety and good looks in the entries.
"The judges would love to see a really good range of garlics from different Groups (Creoles, Silverskins, Marbled Purple Stripes, Standard Purple Stripes and Rocamboles), as well as the more common Turbans and Artichokes," Ms Woodward said.
"There is some fabulous garlic out there and we'd love to have the chance to taste it!"
Entries from garlic producers for the Fresh Produce section of the 2019 Australian Food Awards open on Tuesday 27 November. Producers are encouraged to enter online.