Guide to finding and cooking with the best Aussie garlic 2020
27 Feb 2020 / Food
Most Australian garlics belong to one of these garlic groups. Each group has its own flavour characteristics when raw, sautéed or roasted and varying heat and flavour intensity.
SUBTROPICAL
Subtropical garlic is sweet. Sautéed to crisp it is aromatic with a sweetly pleasant simple garlicky flavor and baked it has a richly sweet garlic flavour.
TURBAN
Hardneck Australian garlic tends to have more of a stronger, richer and sweeter flavour than their soft-neck cousins. You can use it in a range of sautéed dishes however it's best when crisply fried providing a nutty flavour.
ASIATIC
Great for salsa's, Asiatic garlic is spicy hot in its raw form, rivalling the heat of creoles.
ARTICHOKE
If you want to eat or use garlic raw or lightly cooked, you'll probably head for a softneck variety – Artichoke or Silverstein. The most versatile of Australian garlic with simple, direct, vegetative flavours, mild to hot, Artichoke Group garlic lends itself to a range of cooking methods. When sautéed till crisp has delicious mild garlic flavour and roasted it has a mild, sweet earthy flavour which maintains its shape.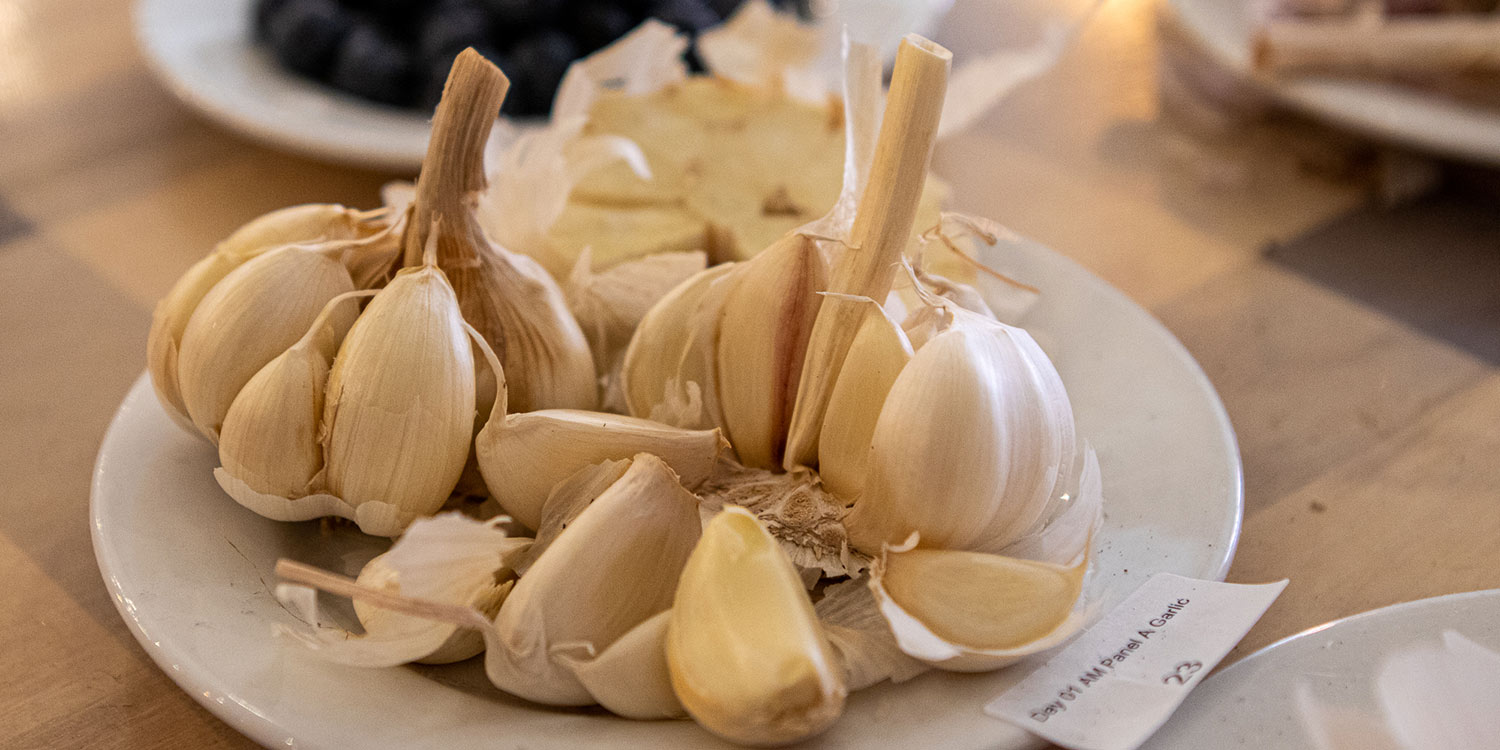 CREOLE
Cultivars with the hottest heat belong to the Creole group. Creole garlics are rarely seen in cold climates, so if you see these raw, it is rich, complex and long-lasting in flavour. When sautéed gently, creole garlic creates a beautiful garlic explosion often with a nutty flavour. Roasted it loses heat and is lovely and mellow, with caramel flavours.
GLAZED PURPLE STRIPE
Sauteed, it has a good rich garlic flavour with that great garlic aroma that we love. Roasted, the cloves become gooey.
PORCELAIN
Great for sautéing, the intense heat and flavour of its massive cloves softens to a pleasurable garlic richness. Also well suited to roasting as it retains its structure and flavours.
ROCAMBOLE
To maintain its complex flavours described as floral, earthy and creamy, Rocambole garlic is best sautéed gently.
MARBLED SILVERSKIN PURPLE STRIPE
The flavours rival those of Rocambole Group, with deep, rich and often spicy flavours. Sauteed till crisp it has a delicious, rich garlic flavour. Garlic from this group is also good for roasting as it maintains its structure and caramelised flavours.
STANDARD PURPLE STRIPE
One of the best for roasting, Standard Purple Stripe garlic develop a creamy nutty, complex garlicky flavour.
SILVERSKIN
This softneck garlic is often found on supermarket shelves due to its long storage life. Roasted, it will hold its flavour well. Sautéed till crisp, it has a delicious strong garlicky flavour and less heat than when raw.
Source: australiangarlic.net.au
Medal-winning garlic varieties to look out for in 2020
The 2020 Australian Food Awards sprang into action last week in Melbourne with the judging and announcement of Australia's best garlic.
Judges meticulously inspected bulbs, peeled skins, tasted cloves and conversed for hours about the competition garlic on the table and the 2020 results are in.
This year the garlic came from VIC, SA, NSW and WA.
Head Judge Penny Woodward (Horticultural Editor of ABC's Organic Gardener Magazine) led the judging panel consisting of Australian Garlic Industry Association judge Trevor Gray, food writer Siu Ling Mui and award-winning chef from Piper St Food Co. Damian Sandercock judged the following bulbs as medal-worthy.

Keep your eyes peeled for the following varieties online and at a farmers market near you: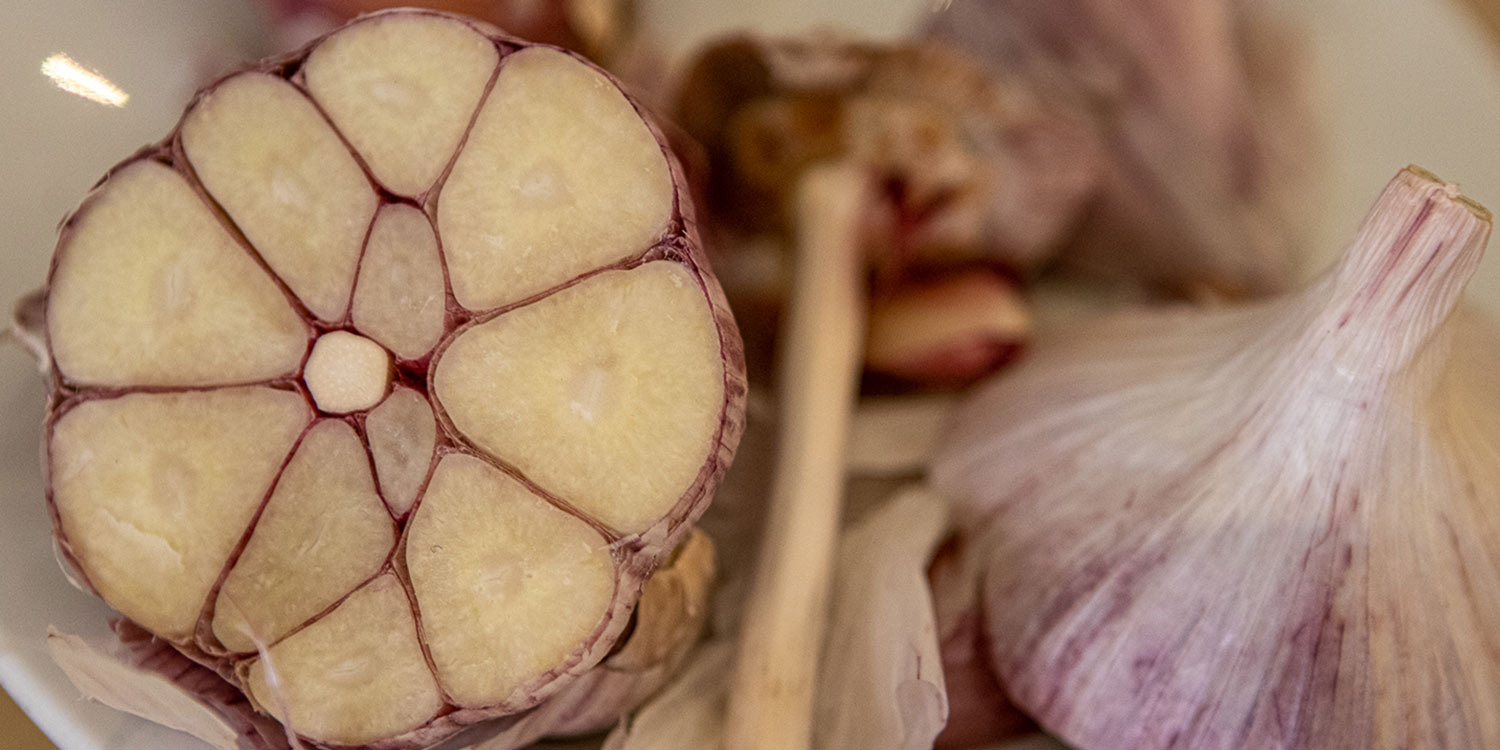 Victoria
Gold Medal-Winning
Mirboo Farm Rojo de Castro
Mirboo Bridge Farm, Mirboo

Rushnot Purple
Rushnot Garlic, Tolmie

Vekan
Wildes Lane, Moyston

Deerfield
Wildes Lane, Moyston

Italian Red
Wildes Lane, Moyston

Ail de Pays du Gers
Wildes Lane, Moyston

Wilde Jack
Wildes Lane, Moyston 

Silver Medal-Winning
Franklin River Garlic
Franklin River Garlic, Toora
Italian Red
Kucina Estate Garlic, Bakery Hill
Mirboo Farm White Crookneck
Mirboo Bridge Farm, Mirboo

Tarrawingee White Crookneck
Tarrawingee Tarra Purple
Tarrawingee Garlic, Tarrawingee
Spanish Roja
Yarra Glen Garlic, Yarra Glen


Bronze Medal-Winning
Australian Purple
Grand Ridge Organics, Allambee South

Kucina Estate Australian White
Kucina Estate Garlic, Bakery Hill
South Australia
Silver Medal-Winning
Ajo Rojo
Biopark Organic Farm, Mount Barker

Fleurieu Red
Fleurieu Garlic, Willunga
Wayne's Russian Turban 
Fleurieu Garlic, Willunga

Western Australia
Gold Medal-Winning
Coastwinds Farm Purple Stripe Garlic
Coastwinds Pty Ltd, Mosman Park


Bronze Medal-Winning
Pemberton Purple Garlic
Warren Grange Horticulture, Manjimup


New South Wales 
Best in Class (Gold Medal-Winning)
Standard Purple Stripe
Boutique Garlic, Orange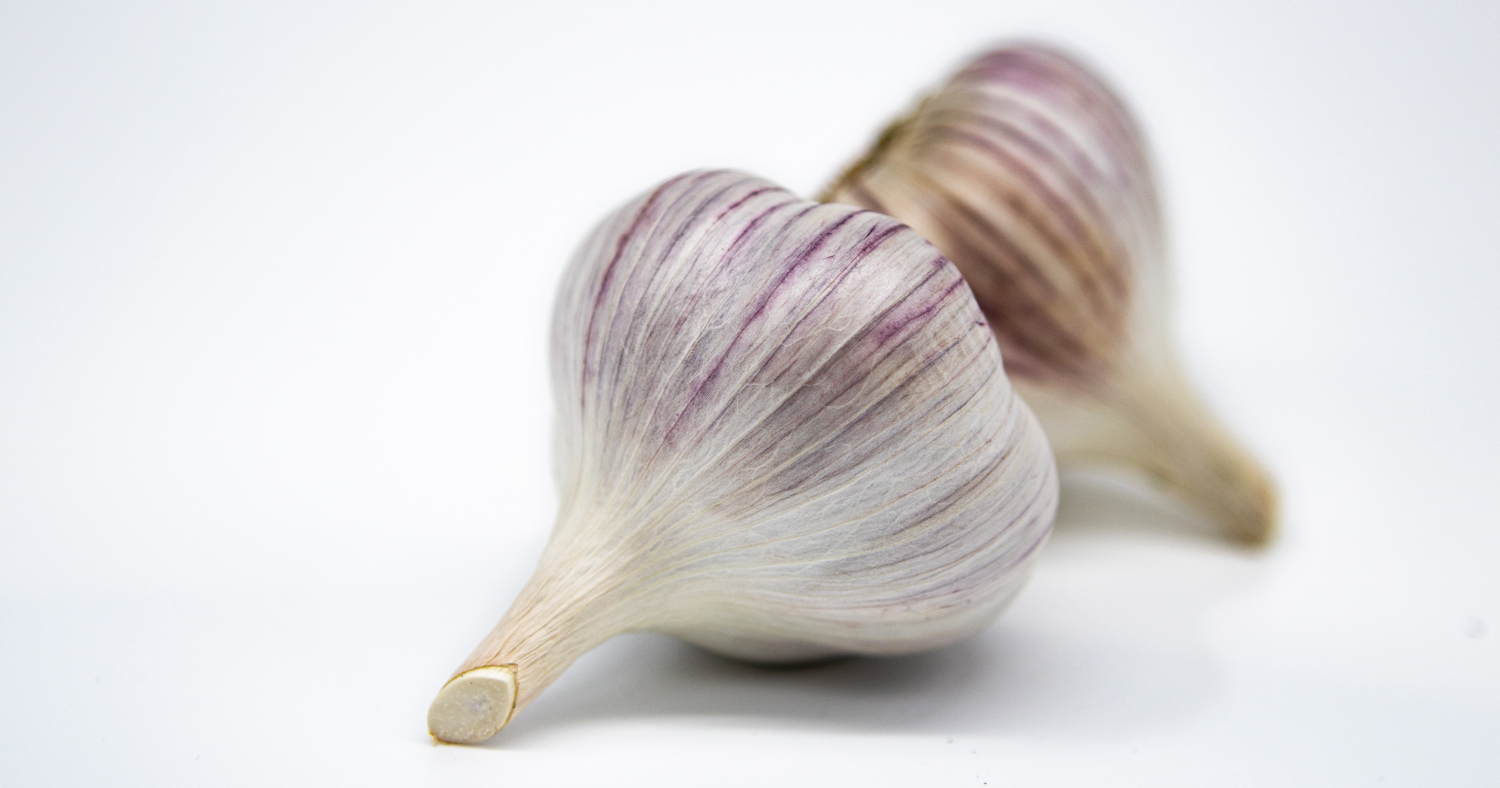 Gold Medal-Winning

Silver Medal-Winning