Here's cheers to record entries in the 2022 Australian International Beer Awards
11 Apr 2022 / Melbourne Royal News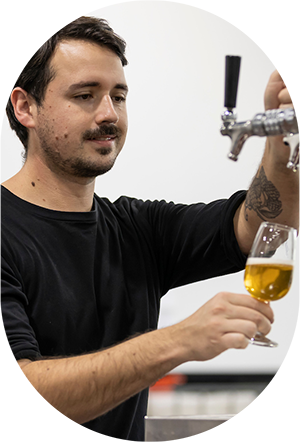 Melbourne Royal has received record entries in the 2022 Australian International Beer Awards with more than 2,600 entries from 20 countries including Australia. 
Celebrating and promoting beer and brewing excellence in Australia and around the world, the Awards are the largest annual beer competition in the world assessing both draught and packaged beer, as well as design and media.  
Judging will take place over four days at Melbourne Showgrounds in May. The judging panel consists of over 75 beer industry experts selected for their unrivalled knowledge and experience. 
Expressions of interest to steward the Awards are now being invited from passionate hospitality professionals and people currently working in beer and related industries. Stewards are responsible for ensuring a seamless and professional judging process. Register your interest here. 
The results will be announced at the trophy presentation dinner on Thursday 26 May in the Victoria Pavilion at Melbourne Showgrounds, the beer industry's biggest celebration of the year! 
Up to 34 trophies will be presented to the champions of each category, including the overall Champion Australian Beer and Champion International Beer trophies. 
Tickets to the dinner go on sale on Thursday 19 April. Head to our website for more information and make sure you are subscribed to get all the details first.