It's tasty time
21 Sep 2022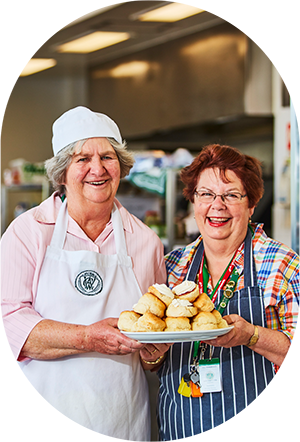 Whether you are gathering for a great catch up with friends or grabbing a bite before getting on the next ride, there is something tasty to settle in with or to enjoy on the go!
At this year's Show, there are plenty of new dining experiences to explore:
Graze
The perfect place for some grown-up time, you can take in all the action at the heart of the Show and indulge in offerings from some of Melbourne's best eateries and premium wine, beer and cocktail bars.
With a great atmosphere and positioned right next to the entertainment precinct, you won't miss a thing. Meet your friends at Graze to take in the Show After Dark line up.
Melbourne Laneway
An iconic Melbourne feature, loved by visitors and locals alike, the Melbourne Laneway will be available to walk through with some of Melbourne's best food offerings. There is always something new to discover in this bustling and creative space. Check out the murals specially created for Melbourne Royal Show by a local street art talent, relax with a coffee and grab something from Melbourne's ever-evolving food scene from the cafes and Airstreams. Featuring Baketico, Wonderpies, Freakshakes and connecting with the CWA kitchen and more, there is a treat for everyone down the Melbourne Laneway.
MasterChef Courtyard
In the famous MasterChef Courtyard and Garden, you'll be able to taste Hoy Pinoy's charcoal Filipino flavours, Dingo Ate My Taco, award-winning beers from Stomping Ground, enjoy Gelato Messina's award-winning ice-cream and more!
Find out more on what other tasty treats will be available at the 2022 Show, here.