It's the season for weddings. Experience the magic of the Victoria Pavilion!
15 Feb 2022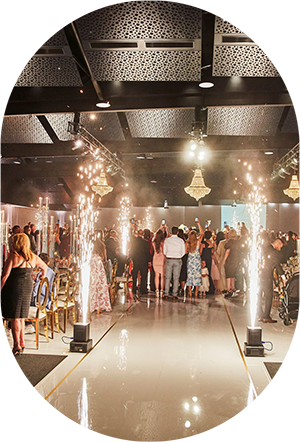 Victoria Pavilion is Melbourne's newest and most versatile banquet and functions venue, perfectly designed to cater for large weddings.
Managed and operated by the highly experienced and professional Melbourne Royal® events team, you can be confident your special wedding day will meet your needs, wants and expectations.
The Victoria Pavilion is the ideal venue for larger, bespoke weddings of 300-1,200 guests, with a totally customisable floor plan. The Pavilion's 7.4m ceilings create a stunning open space that can be dressed to suit any theme. Dine in style or gather on the dance floor while we take care of the food, drinks, music, and lighting.
Whether you want bright, bold decadence, or an intimate, casual feel, our professional and dedicated team is ready to assist.
You will also have the option to use the beautiful and expansive grounds at Melbourne Showgrounds for photos, outdoor service or even pre-dinner drinks.
The Melbourne Royal weddings team is ready to bring your vision to life in the Victoria Pavilion. Reach out today to create the day of your dreams.
T +61 3 9281 7444
E info@melbourneshowgrounds.com