Judging of the Melbourne Royal® 2021 Australian Distilled Spirits Awards is now underway
13 Oct 2021 / Spirits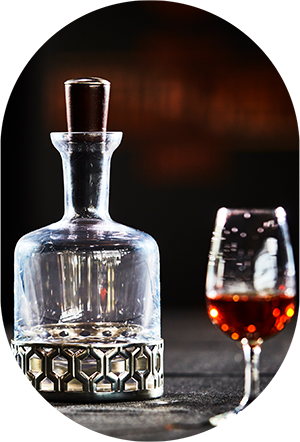 Judging of Australia's first and largest national awards program recognising excellence in Australian distilled spirits, liqueurs, and aromatics, the Melbourne Royal® Australian Distilled Spirits Awards (ADSA), is now underway. 
Melbourne Royal® CEO, Brad Jenkins is pleased that judging has commenced online, taking place across three days from Wednesday 13 – Friday 15 October.
"The Australian Distilled Spirits Awards bring together accomplished experts in distilling, spirits retailing and writing to judge Australia's best distilled spirits, liqueurs, and aromatics."
"With more than 750 entries, 2021 is a record-breaking year for the Australian Distilled Spirits Awards which is now in its seventh year."
"The annual growth of the Australian Distilled Spirits Awards in both interest and entries has been extraordinary as distillers seek the unrivalled feedback and recognition that comes from winning a medal or trophy," said Brad.    
In consultation with the Australian Distilled Spirits Awards Industry Advisory Committee, Melbourne Royal® has managed to overcome the challenges associated with conducting the 2021 ADSA with ongoing COVID-19 restrictions.
Judging is being conducted online to enable entries to be assessed in a COVID Safe way by more than forty of the industry's best judges from all around Australia.
To ensure the integrity of the judging remains to the highest standard, Plasdene Glass-Pak provided the packaging solution for the online judging to take place simultaneously across Australia, with more than 4,500 samples distributed to the judges in unmarked Plasdene Glass-Pak bottles.
Melbourne Royal® staff carefully decanted each product under sterile conditions, before being safely couriered to the expert judging panel throughout Australia for tasting and assessment.
"The increasing interest and sustained growth of entries is reflective of the remarkable expansion in the Australian distilling industry and Melbourne Royal® is pleased to offer Australian distillers with an unrivalled opportunity to benchmark against industry standards, receive feedback from industry experts and market medal-winning products using the Australian Distilled Spirits Awards seal of excellence," concluded Brad.
Results will be announced at a live virtual presentation on Thursday 11 November. 
For more information visit  www.melbourneroyal.com.au/spirits or email spirits@melbourneroyal.com.au.