Melbourne Royal Australian International Beer Awards
15 Feb 2022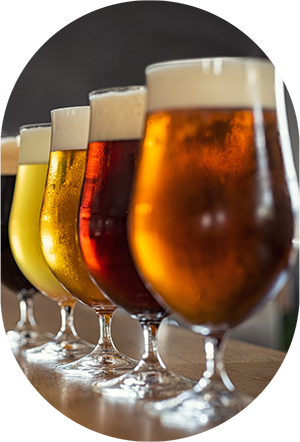 Entries for the Melbourne Royal Australian International Beer Awards open on Tuesday, 22 February.
This year's Awards will return to Victoria Pavilion in May and will see the addition of two fresh new categories: New Zealand-Style Pale Ale and New Zealand-Style IPA (India Pale Ale). The categories were added following a review of the US Brewers Association Style Guidelines by the Industry Advisory Group in late January and will be announced officially when entries open, later this month.
Judging and the presentation evening will take place at Melbourne Showgrounds in May.
The best beers – from lagers to stouts, and everything in-between –  are determined through the judging process and announced at the annual Australian International Beer Awards. The Awards offer opportunities for Australian and international brewers to leverage success in the industry with the Melbourne Royal national brand seal of excellence. All winners are provided with a marketing and promotional toolkit, including medal artwork, to promote their wins.
The Australian International Beer Awards is the largest annual beer competition in the world assessing both draught and packaged beer, attracting around 2,600 entries from more than 400 breweries in 26 countries.
The Awards have come a long way from the inaugural event, held in 1993, which attracted a mere 35 entries. Since that time, with Melbourne Royal taking the lead in its management and a focus on continual improvement, the Awards has grown into a world-leader in the recognition of brewing excellence.
For further information, including how to enter, visit https://www.melbourneroyal.com.au/australian-international-beer-awards/