Melbourne Royal® to launch all new Food Awards Program
13 Oct 2021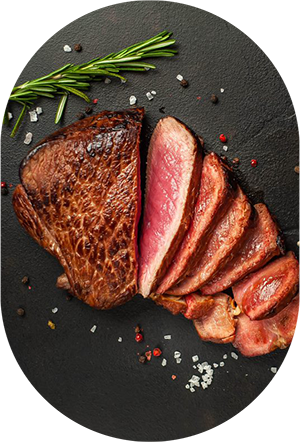 Melbourne Royal® plans to launch five new segmented food award programs in 2022 to recognise and celebrate the best food producers in Australia.

In 2022, Melbourne Royal® will judge five new stand-alone industry specific food awards to better reflect the needs, wants and expectations of Australian food producers and reflect industry trends, production techniques and consumer interest.

The five new food award programs to be introduced in 2022 are the:
Melbourne Royal® Bread and Baked Goods Awards
Melbourne Royal® Chocolate and Confectionery Awards
Melbourne Royal® Dairy Awards
Melbourne Royal® Meat and Smallgoods Awards
Melbourne Royal® Sweet and Savoury Preserves Awards
The five new food award programs were developed in consultation with our Industry Advisory Group and followed an extensive analysis and review of the Australian Food Awards that included engagement with exhibitors and feedback from producers.

Melbourne Royal® is committed to discovering the finest food producers in the country, no matter how big or small. The five new food awards are designed to encourage long-term participants and attract first time entrants who are eager to benchmark their products among the best in the nation.

Melbourne Royal® awards have a long and proud history of being highly valued by industry as a unique and valuable opportunity to benchmark against peers. As early as the 1870s, Melbourne Royal® proudly presented the best 'Dairy Produce' as a feature 'Exhibit of Show.' Today, Melbourne Royal® awards continue to set the standard of quality and excellence and in particular inspiring innovation and new trends.

Melbourne Royal® will present gold, silver and bronze medals, as well as new Champion trophies to producers in each of the five industry specific food awards.

Each of these five new food award programs will offer award-winning Australian producers broad opportunities to leverage their success locally and internationally with the Melbourne Royal® brand seal of excellence.

Melbourne Royal® CEO, Brad Jenkins, was pleased to advise Australian food producers about the exciting new food awards planned for 2022.

"Melbourne Royal® is committed to delivering highly valued award programs that best recognise and celebrate Australian food producers - small, medium and large."
"We have developed five new Melbourne Royal® food award programs following extensive consultation with Australian food producers and in particular those who have entered our Australian Food Awards in the past".
"These new awards are designed to better reflect the respective food categories and elevate the recognition of those that win a medal or a trophy," said Brad. 

Further details including specific categories entry dates and judging schedule for each of the five programs will be provided in the first quarter of 2022.

Prospective entrants are encouraged to contact Damian Nieuwesteeg, Manager, Award Programs – Food, Beverages & Horticulture, by email food@melbourneroyal.com.au