Message from the Melbourne Royal® President
23 Sep 2021 / Melbourne Royal News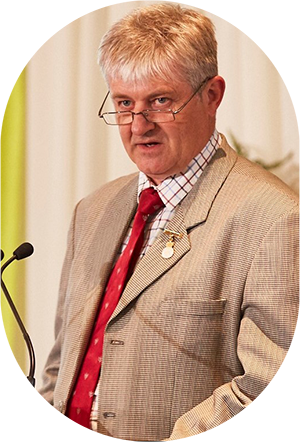 At this time of year, we should be celebrating excellence in agriculture at the 2021 Melbourne Royal® Show.
The Melbourne Royal® Show is a much-loved major Victorian event that is a unique and valuable platform to promote and celebrate excellence in agriculture, with thousands of agricultural producers from rural and regional Victoria coming together over 11 days at Melbourne Showgrounds.
It's incredibly disappointing that the Victorian community is not able to come together with family and friends to exhibit or enjoy the fun, discovery and excitement of the Melbourne Royal® Show for the second consecutive year.
After the cancellation of the 2021 Melbourne Royal® Show was announced, we received many supportive messages and correspondence from our members, exhibitors, sponsors along with the wider Victorian community. Thank you to everyone who wrote, called or commented in response to the disappointing news.  We are most grateful for your kind messages of support. 
The only other time the Melbourne Royal® Show has been cancelled in consecutive years was during World War 2, between 1940 and 1945. I take great encouragement from our history, as the first Show following World War 2 attracted record attendance. We look forward to history repeating in 2022 when the Melbourne Royal® Show returns bigger and better from Thursday 22 September to Sunday 2 October.
I am pleased to advise that planning is well underway to maximise the appeal and success of the 2022 Melbourne Royal® Show. To plan and deliver such a large event, we are incredibly fortunate to have a passionate and supportive community including our loyal volunteers, staff, members, sponsors and exhibitors along with thousands of competitors striving to win a coveted Melbourne Royal® blue ribbon.
On behalf of the Board and management of the Royal Agricultural Society of Victoria, I thank everyone involved in the Melbourne Royal® Show and I look forward to your continued involvement in 2022.
All of us can look forward to Victoria's largest and most iconic annual community event returning next year at Melbourne Showgrounds.
In the meantime, Melbourne Royal® encourages everyone associated with Show, along with the whole Victorian community, to get vaccinated as soon as possible, so we can all get back to doing the things we love. I wish you and your family and friends well during these extraordinary times.
Matt Coleman
President
Melbourne Royal®