Two Birds Success Story
22 Feb 2019 / Beer
When it was announced that Two Birds Brewing had been awarded champion brewery at the 2016 Australian International Beer Awards, co-owner Jayne Lewis was speechless. Jayne had started Two Birds Brewing in 2011 with co-owner Danielle Allen with the dream of running their own brewery and could not imagine the sort of growth they had experienced in such a short time. They wanted to brew beers that they wanted to drink and beers with a twist.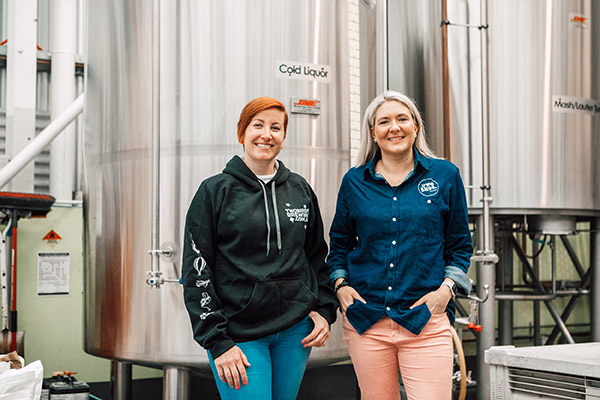 Entering the AIBA to benchmark their beers
Two Birds first participated in the Australian International Beer Awards (AIBA) in 2012, entering their Golden Ale for judging. They took out two silver medals for the Two Birds Golden bottle and draught.
After their wins, entering the AIBA became a necessity for the brewing half of Two Birds, Jayne Lewis, to be able to benchmark and improve her beers.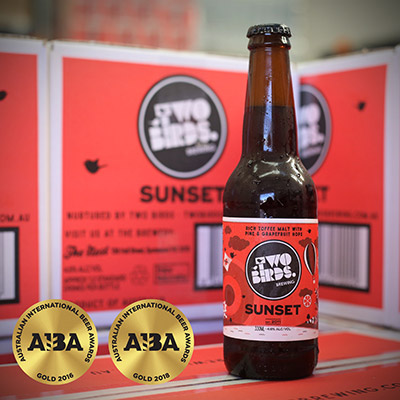 The results
In the coming years, Two Birds continued to enter their Golden and other styles, taking home a swag of medals each year.
Then in 2016, after years of adjusting the quality of beers based on feedback from competitions, Two Birds Golden and Taco both received gold medals at the AIBA. In that year, their Sunset took home the trophy for Best Amber/Dark Ale, culminating in Two Birds being awarded Champion Medium Australian Brewery. Jayne continued to enter the AIBAs each year so Two Birds can continue to improve and produce high-quality beer.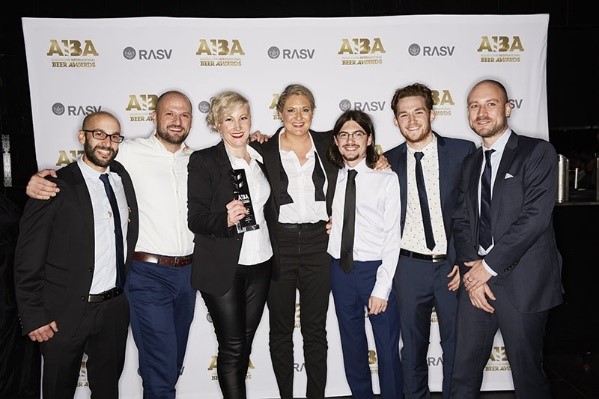 Jayne Lewis and Danielle Allen with the Two Birds brewing team receiving the Champion Medium Australian Brewery trophy at the 2016 AIBA.
The growth of Two Birds Brewing business
The Two Birds story began with a single beer produced in 2011 and, after seven years, it has grown to a range of seven beers that are brewed all year round in a Brewery and Tasting Room located in Spotswood, an inner-western suburb of Melbourne. With the mission to create approachable, fun and flavoursome beers with a twist, Jayne and Danielle trailblazed their way into the record books as Australia's first female-owned brewery.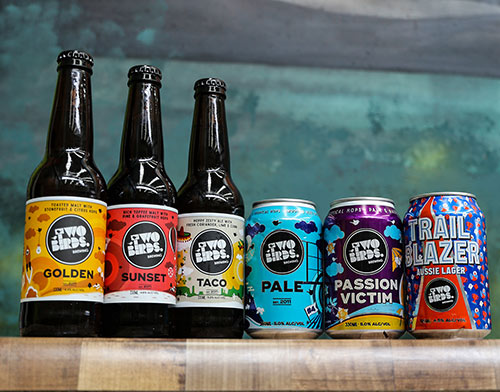 Two Bird's beers are available nationally, and they will continue to spread their wings even further.