Vale Jack Rae OAM
12 Dec 2022 / Melbourne Royal Community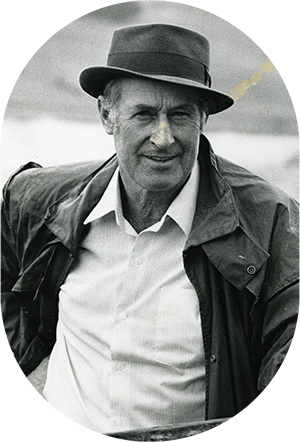 The Melbourne Royal Board, Management and staff were extremely saddened to hear of the passing of Jack Rae OAM. 
Jack had a long and significant association with Melbourne Royal over many decades. Jack's affiliation with Melbourne Royal started in the late 1930s.  
Jack's willingness to assist wherever he was needed was evidenced in being a member of the Feline Control Committee, Pig Committee, Dairy Cattle Committee, Horse Committee, Poultry Committee, Caged Birds Committee, Catering Committee, Show Girl Committee, Heritage Committee and volunteered his time assisting as a Chief Steward of Dairy Cattle Competition.  
Jack's incredible knowledge, dedication and passion led him to take on the most trusted role, that of Melbourne Royal Show ringmaster, duties which he held for over 12 years. Another highlight of Jack's time was his involvement with good friend and past president Peter Ronald to orchestrate the parade of animals through Melbourne CBD. The spectacle of animals and agriculture being centre stage of Melbourne was evidence of his passion and celebration of agriculture. Jack has been true to the values of Melbourne Royal - celebrating agriculture, cultivating events, strengthening and bringing communities together.  
On behalf of the Melbourne Royal Community, we celebrate and fondly remember Jack for his tremendous service to Victorian agriculture and Melbourne Royal. Our sincere condolences and deepest sympathy to Jack's family, friends and in particular Jack's daughter, Melbourne Royal director, Noelene King OAM.  
Jack was awarded Honorary Life membership in 2015. 
Read more about Jack's long affiliation with Melbourne Royal here.