Vale Kathleen Cust
26 Jul 2023 / Melbourne Royal News, Melbourne Royal Community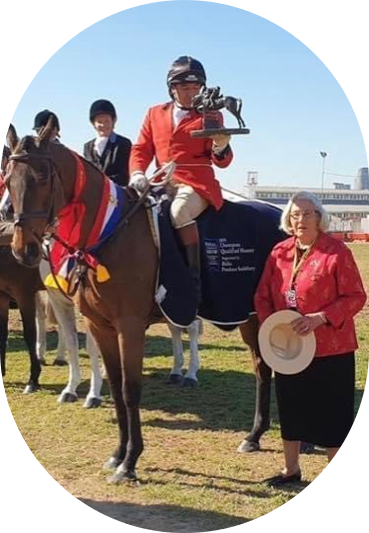 Melbourne Royal staff and Board were saddened to hear of the recent passing of Kathleen Cust.
Kathleen had been involved in Melbourne Royal's Horses in Action competition for a remarkable 70 years, seen as the 'main organiser' of the competition's hunting events and competing in the Ladies Riding Competition from 1960.
Kathleen was a wonderful person who contributed significantly to Melbourne Royal and someone who always went 'above and beyond' in her traditional roles as an exhibitor, steward, member and sponsor.
The Melbourne Royal Board and management are forever grateful to Kathleen for her remarkable service and contribution and our sincere condolences and sympathy goes to her husband Richard (Melbourne Royal Life Councillor/Honorary Life member) and family. The details of her Tribute Service can be seen here, and we look forward to reflecting on Kathleen's amazing life.
Tribute Service for Kathleen Cust
Tuesday 1 August at 11am
Oaklands Hunt Club
1040 Somerton Road, Greenvale 3059