Wildes Lane Take Home Australian Garlic Industry's Top Award
27 Feb 2019 / Food
The 2019 Australian Food Awards (AFA), Australia's leading national fine food awards program, is off to another great start - with judging for the best garlic taking place last week.

Conducted annually by The Royal Agricultural Society of Victoria (RASV), the Australian Food Awards celebrate excellence and recognise the best producers of premium food across the country.    
With entries into the Garlic component of the Awards increasing to 36 overall, RASV CEO Paul Guerra was thrilled with the show of support from the industry.  
"It is a tremendous effort from producers to support the Australian Food Awards and provide such high-quality produce."   
"There is no better platform than the Australian Food Awards for our garlic producers to showcase their locally grown produce and I congratulate all entrants for seeking feedback and benchmarking their product."  
The RASV extends a congratulations to Wildes Lane, Moyston, Victoria on being awarded Best in Class for their Dunganski garlic (standard purple stripe). Owner, Anna King was elated with the award. 
"This will instantly raise our profile within the industry and across media in a way that money can't buy." 
"Entering high profile benchmarking competitions such as the Australian Food Awards keeps us current, stimulates brand-awareness in the marketplace and shows we're actively striving for quality across a broad range of parameters"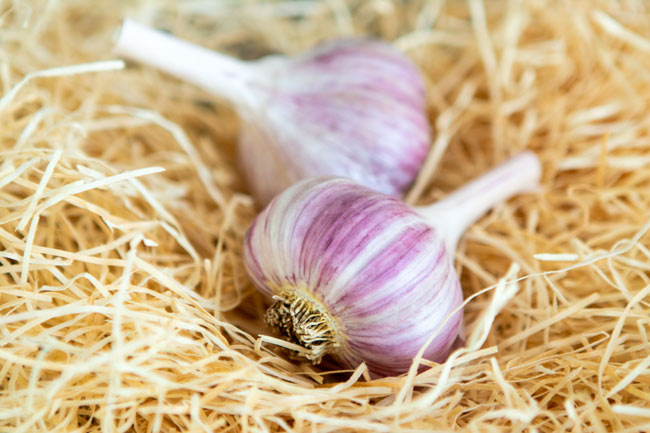 The judging was overseen by Head Judge Penny Woodward who has been in this role since garlic was introduced to the Australian Food Awards program in 2016.  
Penny was impressed with the quality of the garlic 'It's been quite interesting because it's been such a dry year. The bulbs were a little smaller but really good quality.' 
Joining Penny in the judging process this year were head chef Daniel Airo, food writer Siu Ling Hui and practiced grower Ian Mangus.   
Judging of all other Australian Food Awards categories including ice-cream cheese, chocolate and meat will take place at Melbourne Showgrounds in July. Entries for the July judging will open on 16 April.