Youth Advisory Group set to inspire the next generation of Victorian agricultural leaders
14 May 2021 / Melbourne Royal Initiatives
The Royal Agricultural Society of Victoria (RASV) is pleased to announce the nine inaugural members of the newly formed Youth Advisory Group.
The RASV Youth Advisory Group is a platform for young Victorian agri-professionals aged 18-35 to make a valuable contribution to promoting agriculture, cultivating events and strengthening communities.
The nine members represent the diverse range of agricultural industry sectors and will provide advice and representation of the RASV to facilitate and support youth initiatives and activities throughout the year.
RASV CEO, Brad Jenkins was excited to recently join with the nine new members during their first meeting at Melbourne Showgrounds.
"The Royal Agricultural Society of Victoria (RASV) is committed to supporting and celebrating youth in agriculture including, but not limited to, those involved in Victorian agricultural shows, farming, agri-business and agri-tech", said Mr Jenkins.
"The Youth Advisory Group has been thoughtfully curated and has resulted in a high calibre of inspiring and engaging individuals. We are very excited to facilitate this passionate group of agricultural enthusiasts."
"The Youth Advisory Group will provide a pathway for young agri-professionals to develop their leadership and management skills along with building their industry knowledge and network to assist in their professional development," Mr Jenkins stated.   
Comprising of participants from throughout Victoria, the inaugural nine members are Grace Calder, Ashlea Cross, Danyel Cucinotta, Tom Havers, Luke Hooke, Jami Luhrs, Jessica Parker, Kimberley Pellosis and Callum Taylor.
Each of the nine members have been elected for a period of up to three years and will meet up to six times annually, either face-to-face or virtually.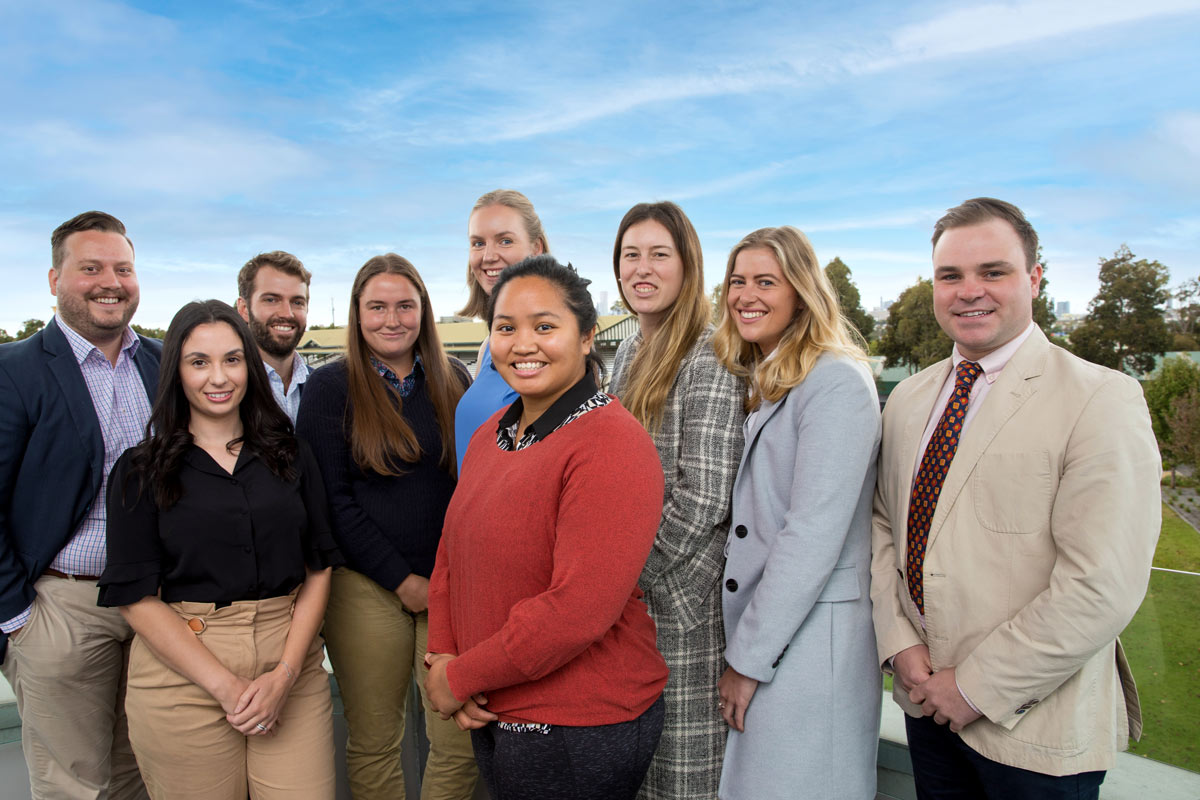 The group will be working on a diverse range of activities including assisting the RASV staff to deliver the State Final of the Victorian Young Farmers Challenge, held during the 2021 Royal Melbourne Show. 
"The Youth Advisory Group members bring tremendous experience and enthusiasm and will be a terrific asset to the RASV", Mr Jenkins concluded.